Fillmore Unified Opens District Subsidized Preschool Program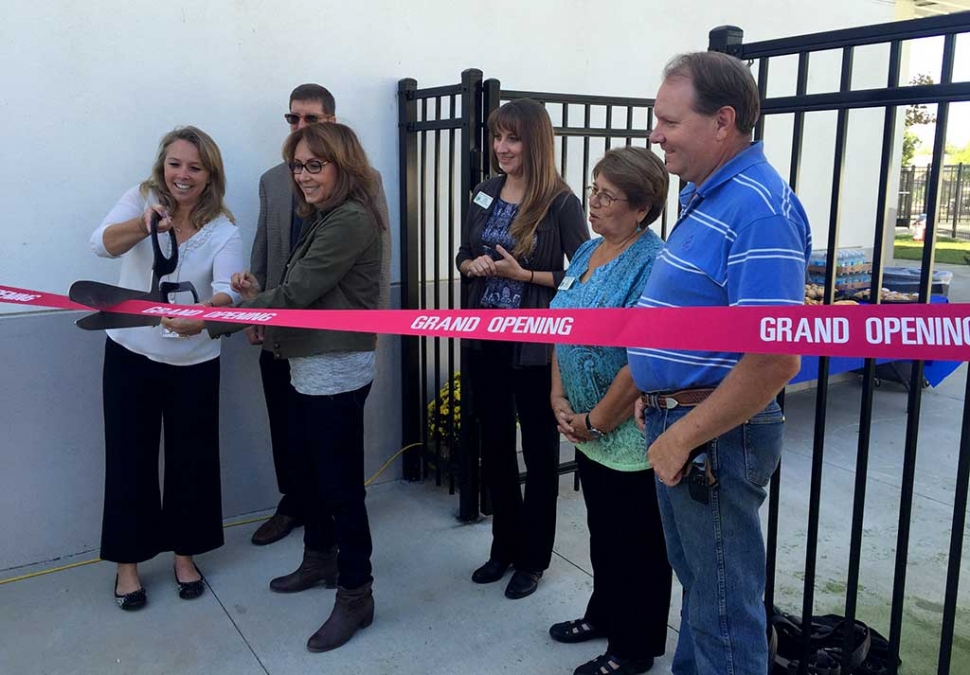 Cutting the Grand Opening ribbon with Ms. De La Piedra is the new Preschool Director Holly Harvan.
By Adrian Palazuelos — Thursday, October 6th, 2016
Fillmore, CA – The first ever Fillmore Unified School District preschool program is slated to open with a ribbon-cutting kickoff at Mountain Vista Elementary School on Wednesday October 5 at 10 a.m. Funded by the $2.6 million grant awarded to the District in the spring of 2016, the FUSD preschool program will welcome upwards of 100 preschool students into six separate classes at Piru Elementary, Mountain Vista, Rio Vista Elementary and Sierra High School, with two additional classes to open at San Cayetano Elementary and the Fillmore District Office by the end of this year. The program, the first of its kind ever offered by the District, will provide full and partial-day services to families. Certain program fees may be subsidized through the grant depending on individual parent need and qualification factors. Contact Child Development Director Holly Harvan at hharvan@fillmoreusd.org for questions or more information.