Fillmore Unified Migrant students compete at Ventura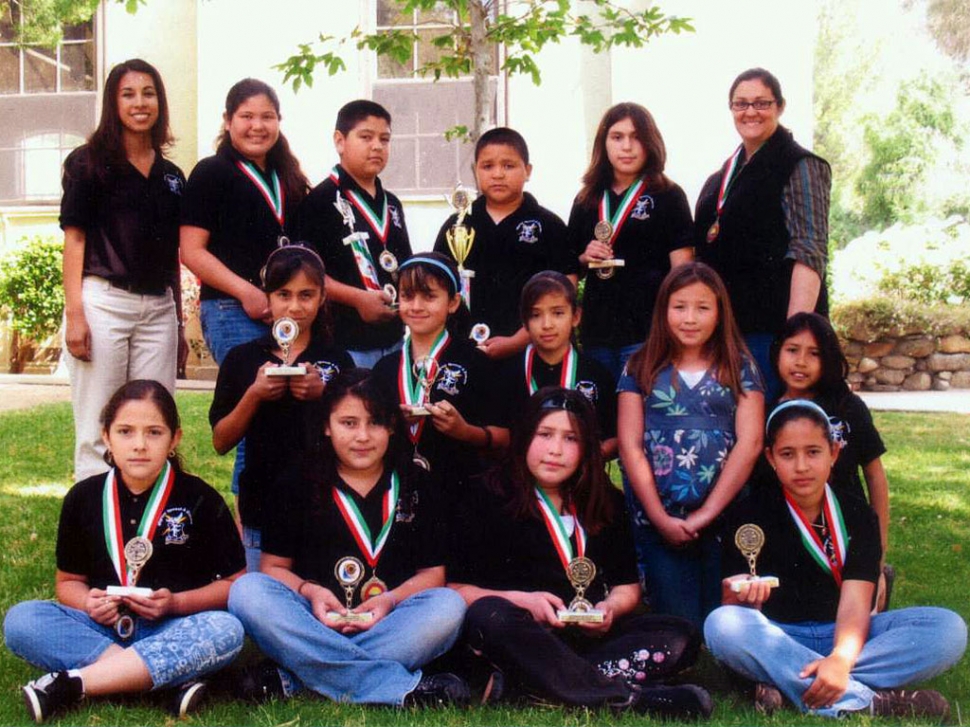 Piru Elementary was represented by Jennifer Morales, Daniela Garcia, Cristal Villa, Itzel Ayala, Saira Garcia, Jazmin Olvera, Mariela Gutierrez, Alexis Ramos, Gerardo Lindsey, Mrs. Silva, Claudia Moreno, Andres Luna, Luis Cruz, Lucero Morales and Ms. Cornejo.
By Anonymous — Wednesday, May 28th, 2008
Over 750 students from across California and other states including Texas and Arizona gathered two weeks ago to compete in the Migrant Invitational Speech and Debate Tournament at Ventura College. There were 66 teams entered in the competition. The event is designed to challenge and motivate students and help them see the value of education.
Fillmore Unified School District had a total of 51 students participating from San Cayetano, Sespe, Mountain Vista, Piru and Fillmore Middle School.
The Piru speech team was coached by Piru Elementary 5th grade teachers Claudia Cornejo and Delia Silva. More than 1,000 excited children and adults gathered together during the tournament's award ceremony in the college's Athletic Event Center to see how each team did during the day's competition. By the end of the ceremony Piru and Sespe Elementary students had a lot to smile about. Piru took home 4 Migrant Speech awards!
Luis Cruz scored 2nd place in 5th grade prepared speech, Andres Luna scored 3rd place in 5th grade prepared speech, Daniela Garcia scored 1st place in 5th grade extemporaneous speech, and Claudia Moreno scored 3rd place 5th grade extemporaneous speech. MV student winner Fermin Gallegos (4th grade) placed 2nd in the extemporaneous speech. Sespe School took home two top awards. Steven Rodriquez scored 1st place in the 5th grade prepared speech and 2nd place in the 5th grade extemporaneous speech.