Fillmore Middle School Community Service – School Beautification Day

On Saturday October 1st, from 9am – 12pm Fillmore Middle School hosted a Community Service – School Beautification Day. Over 100 students, parents and staff gathered to make School Beautification Day a success.
By John Wilber — Thursday, October 6th, 2016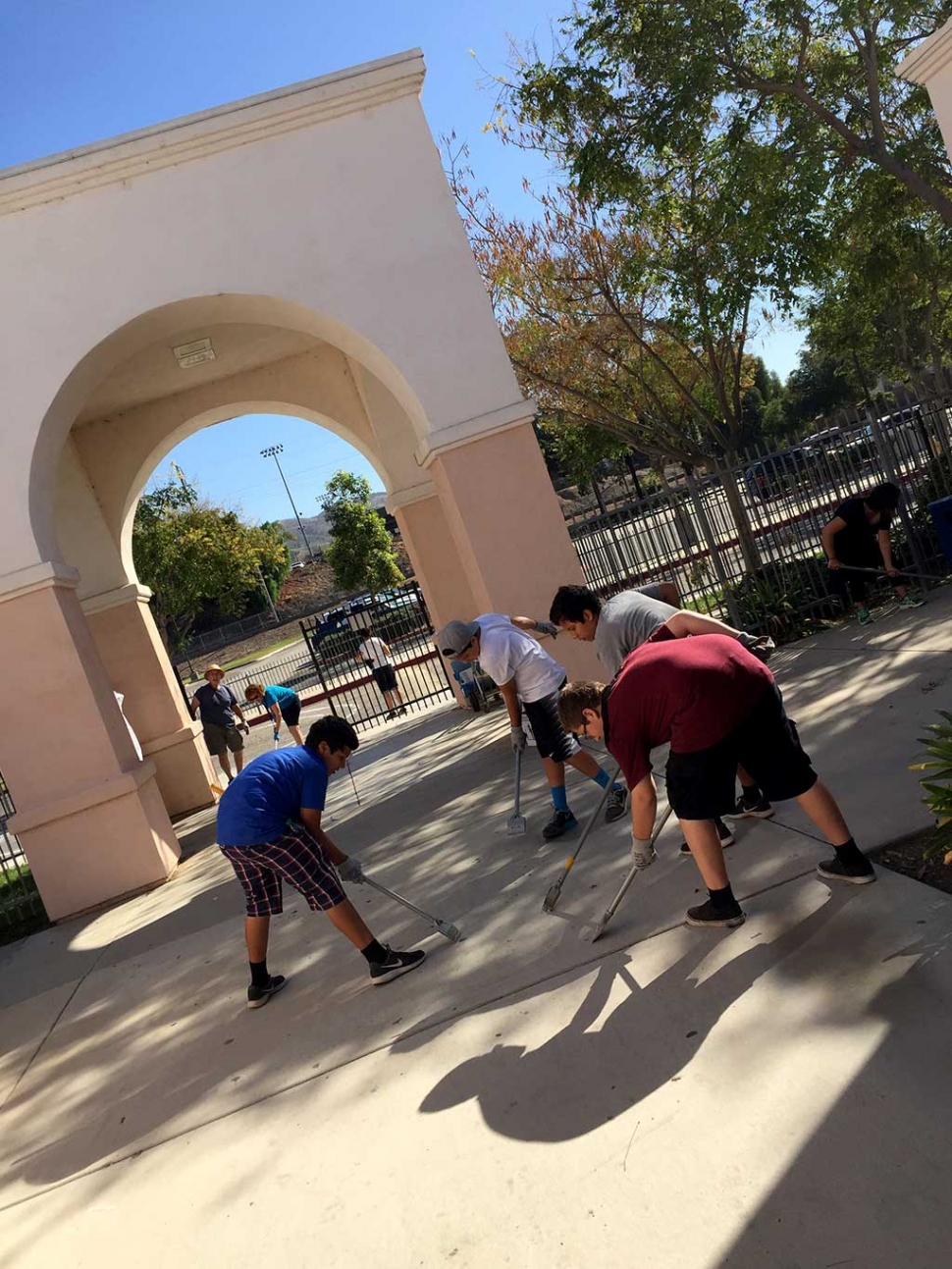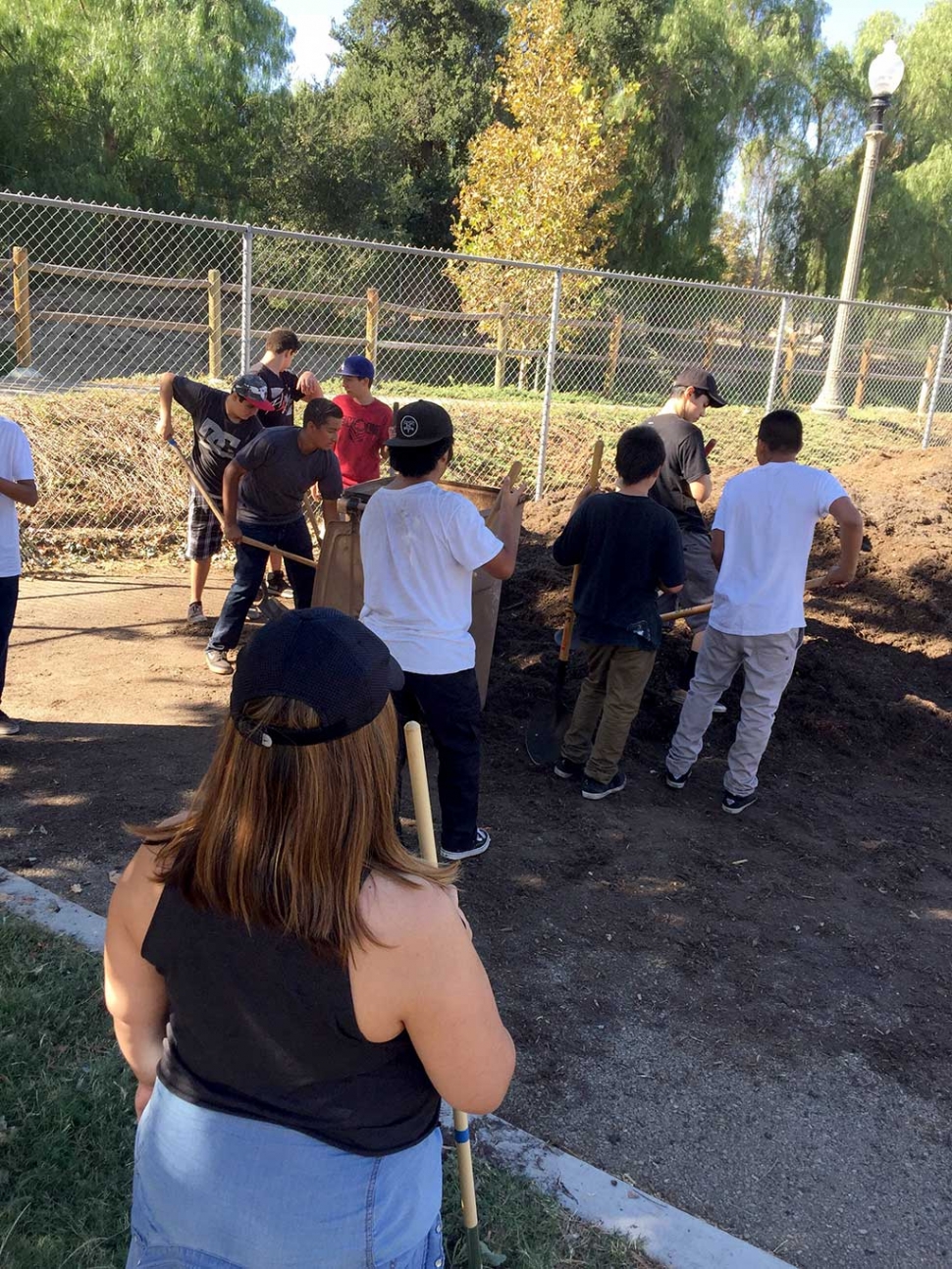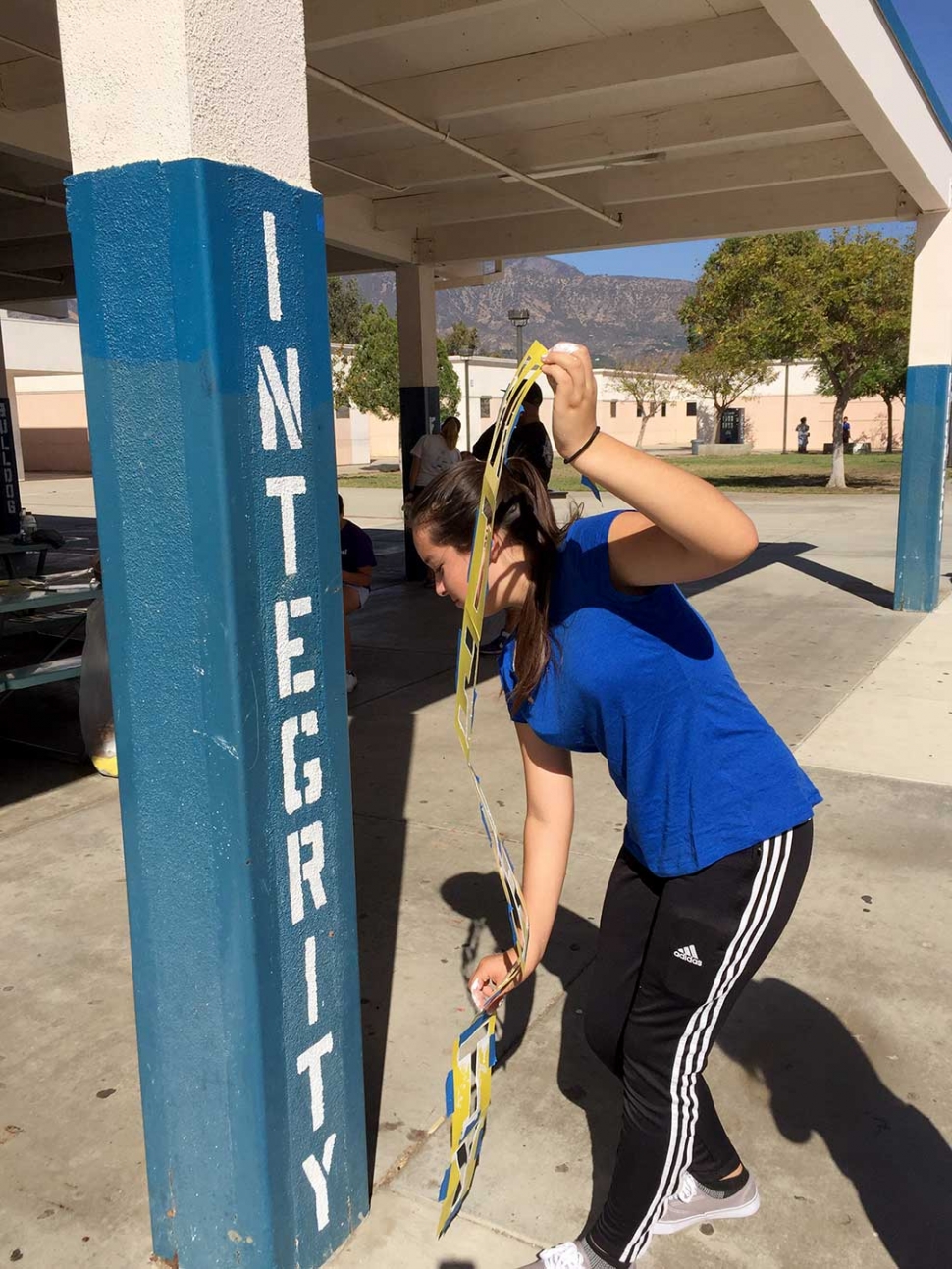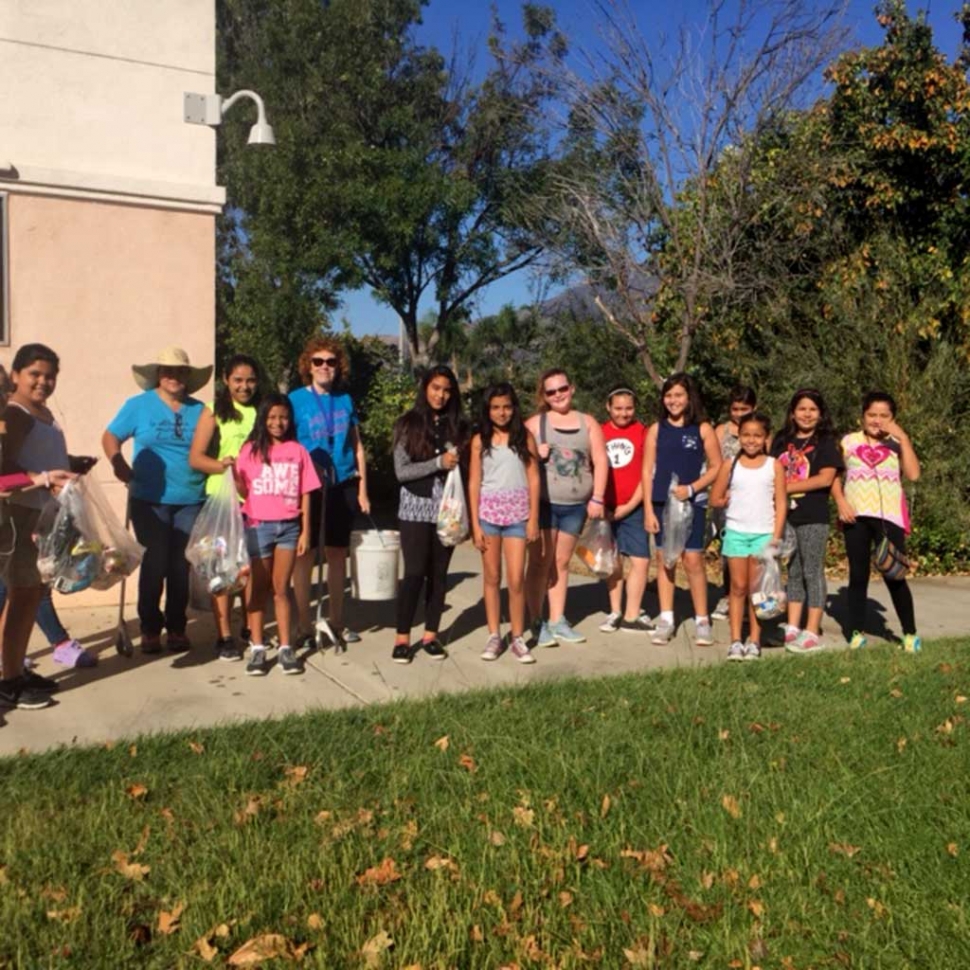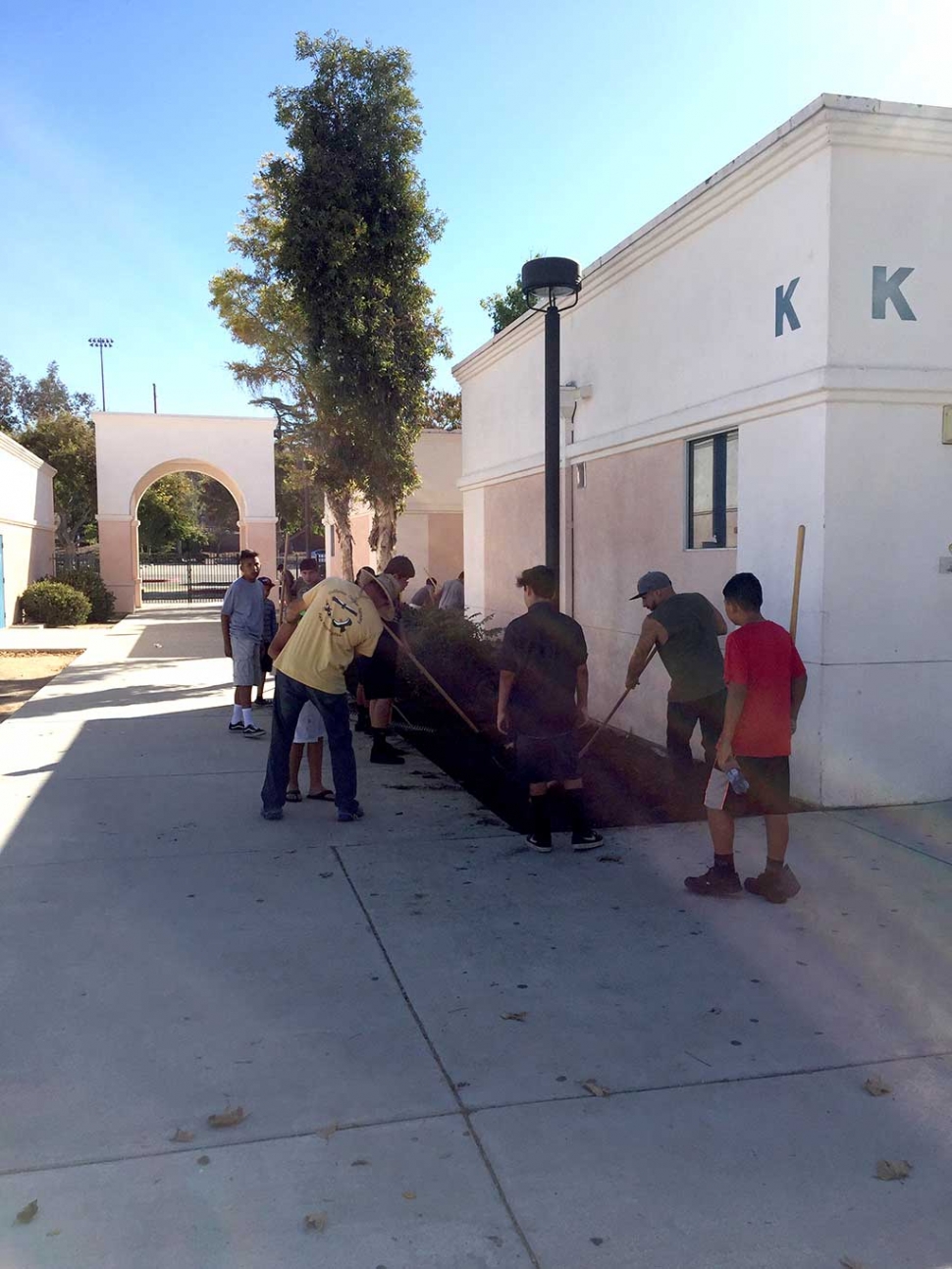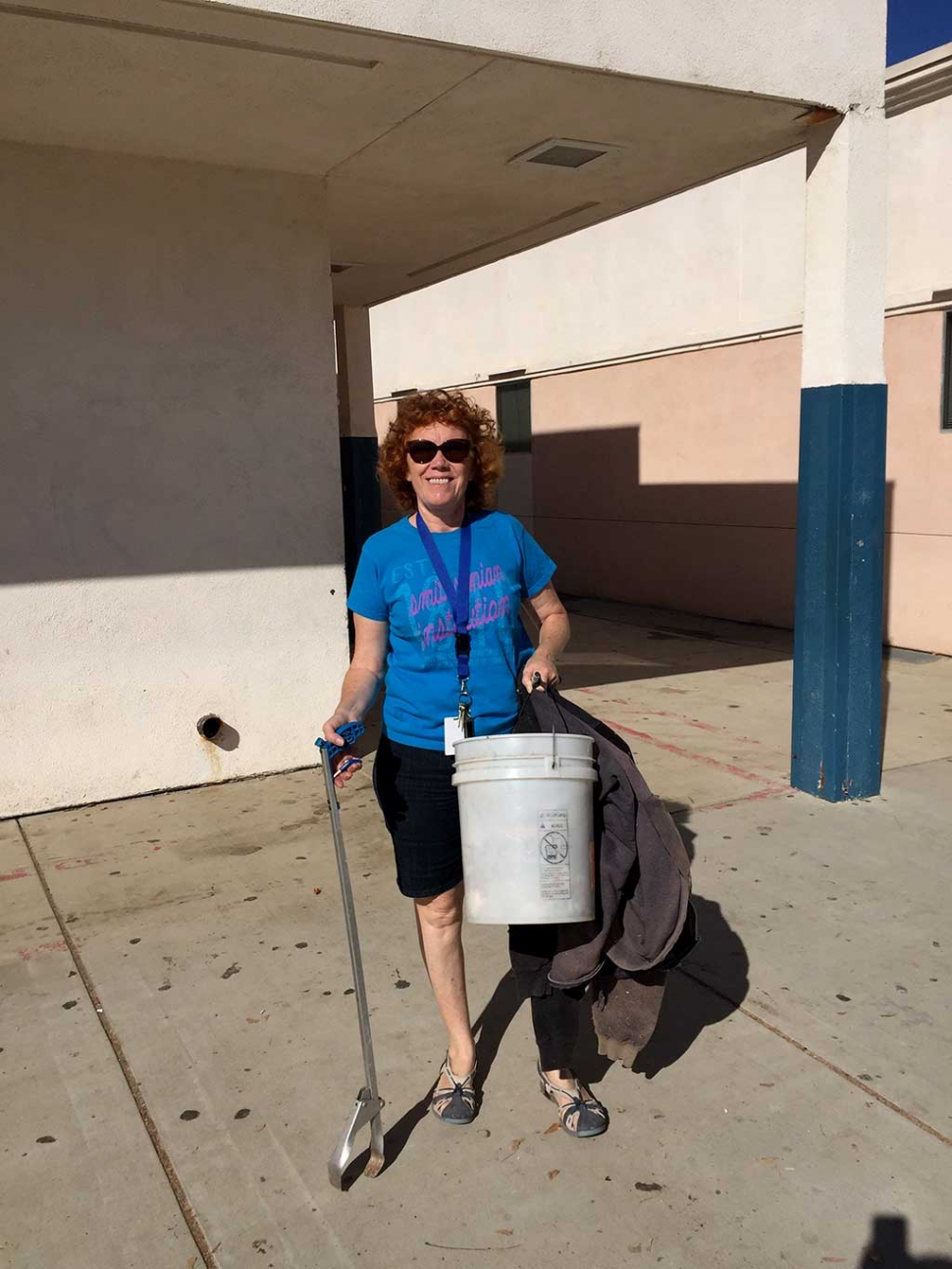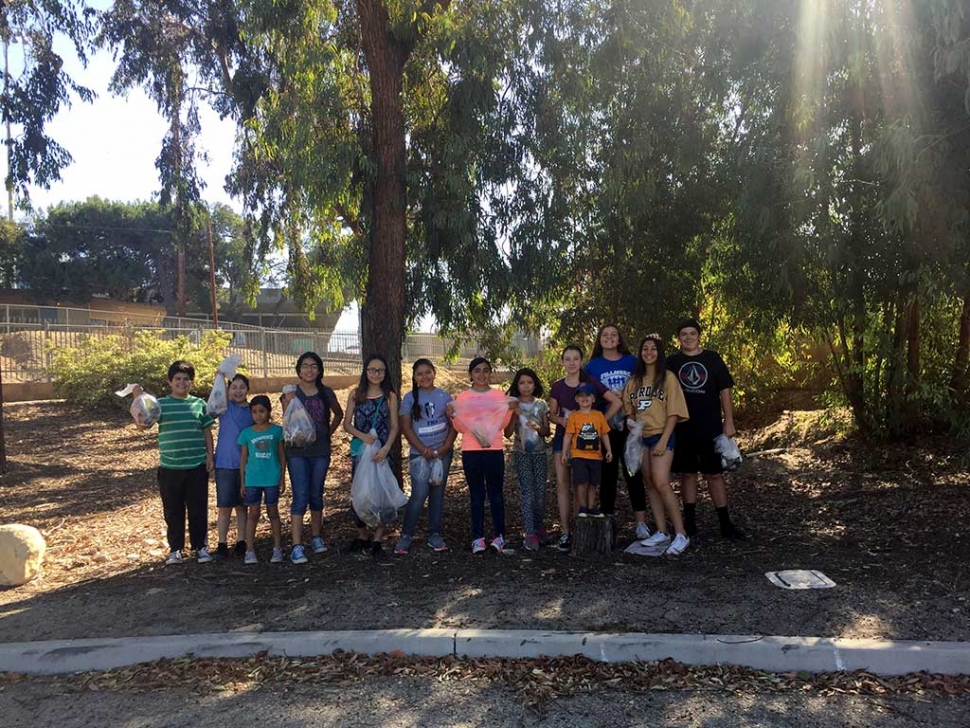 On October 1, 2016, Fillmore Middle School held a fall community service and school beautification day. The event, which ran from 9:00 am – 12:00 pm, was open to all students, parents and staff. Over 115 students, 20 parents and 10 staff members participated in the event. At the end of the event all participants were served a pizza lunch complements of the Fillmore Middle School ASB. Several projects were highlighted in the event which included the spreading of mulch into all of the landscape areas of the school, the aerating and reseeding of the quad grass areas, the painting of motivational words in the pavilion ("Integrity", "Strive to be your best", "Respect", etc.), washing of windows, sweeping, raking, litter pick up and gum scraping.
The Fillmore Middle School AVID (Advancement Via Individual Determination) teachers strongly encouraged their students to attend, so that students would be able to begin accumulating community service hours, which help students when they apply to colleges and for scholarships. The students, parents and staff worked very hard and at the end of the morning Fillmore Middle School looked better than ever. It was definitely a pride building activity for the school!
Fillmore Middle School students and staff would like to thank Gama Aguilar for arranging for the mulch, Javier Magana for gathering the tools for the day, Bill Dewey of the Fillmore Lions Club for providing the gum scraping tools and expertise, Deputy Leo Vasquez and the Explores, and all of the parents who came to help out.