Fillmore Lion's Club Visit San Cayetano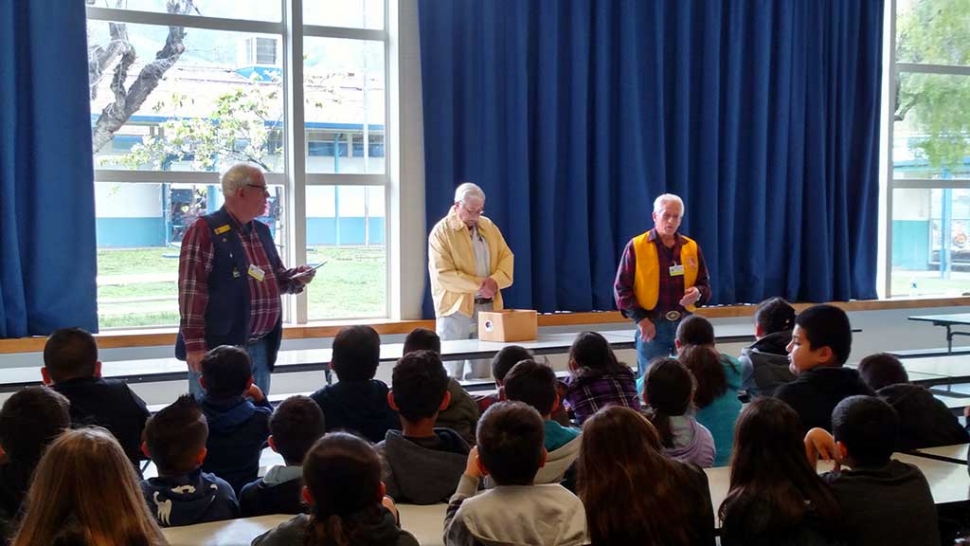 Bill Baumgartner, Jack Stethem Bill Edmonds of the Fillmore Lion's Club, spoke to San Cayentano students about the Lions Club and the role their in the Community.
By Tricia Gradias — Wednesday, February 22nd, 2017
On Tuesday February 21st, the Fillmore Lion's Club spoke with all of San Cayetano's 3rd grade students. Lion's Club Members Bill Baumgartner, Jack Stethem and Bill Edmonds spoke to the students about the Lion's Club and their role in our community. Lions Clubs International is the largest service club organization in the world. 1.4 million members perform valuable service in 210 countries and geographic areas around the globe. Lions are friends, family and neighbors who share a core belief: community is what we make it. The Lion's Club members gave each 3rd grader a US Flag and an informational pamphlet regarding the Flag of the United States of America. The 3rd grade students and staff of San Cayetano School appreciate the visit and work this wonderful group does for the community of Fillmore.