Fillmore Hosts "Day With An Author" At It's Elementary Schools
By Gazette Staff Writer — Wednesday, April 13th, 2016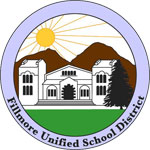 Fillmore Unified School District
Elementary schools in Fillmore Unified School District will be hosting their first ever "Day with an Author" on Tuesday, April 12 to celebrate reading and writing. This marks the first time that students have interacted with award-winning published authors.
Author /Illustrator Joe Cepeda will be visiting Piru Elementary School. Cepeda, who began life as an engineer, has illustrated over twenty books for children. His bilingual book, Lado a Lado, tells the story of the partnership between Cesar Chavez and Dolores Huerta. From North to South, tells of the separation of a Mexican family because of a lack of papers. Cepeda is president of the Society of Illustrators Los Angeles.
Author Alexis O'Neill will be visiting San Cayetano Elementary School. O'Neill authored the popular bully book, The Recess Queen, which has won children's choice awards in several states. Her newest book, The Kite That Bridged Two Nations, has been nominated for a California Young Reader Medal Award.
Bilingual author Amada Irma Perez will be visiting Mountain Vista Elementary School. She will share two of her books, Nana's Big Surprise/Nana, Que sorpresa! and My Diary from Here to There/Mi diario de aquí hasta allá'. Perez has been a bilingual educator, consultant and presenter for more than twenty-five years. Her books have won a prestigious Pura Belpré Honor Book Award and a Tomás Rivera Children's Book Award.
Picture book author and novelist, Paula Yoo, will be visiting Rio Vista Elementary School. Yoo's latest book, Twenty-Two Cents: Muhammad Yunus and the Village Bank, is a 2014 Junior Library Guild selection. Paula Yoo is a classically trained violinist who also specializes in rock, prog rock, Celtic fiddle and country music. As a screenwriter, she has written for television shows including West Wing.
Each author will present assemblies to primary students and then intermediate students. Fourth graders will have a chance to meet the authors in special sessions following main assemblies to ask further questions and to discuss the writing process.
The visits are being done in cooperation with an author visit study sponsored through the Ventura County Reading Association and California State University Northridge.