Fillmore High School Freshmen Orientation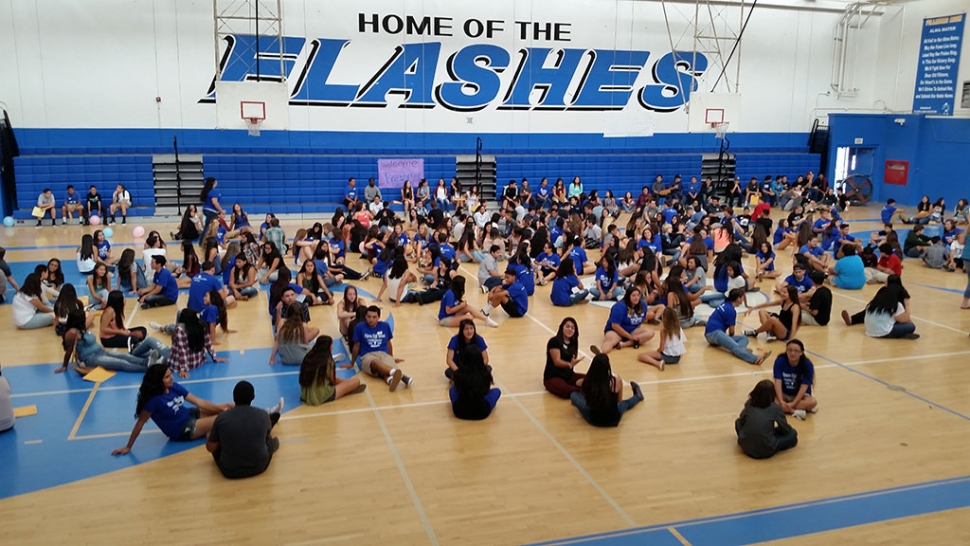 Fillmore High School Freshmen Orientation included meeting with a Senior mentor. The day also included TRL speaker Derek Emery conducting a training, and Freshman registration. The incoming students were given a tour of the campus and classrooms.
By Gazette Staff Writer — Wednesday, August 12th, 2015
TRL program presented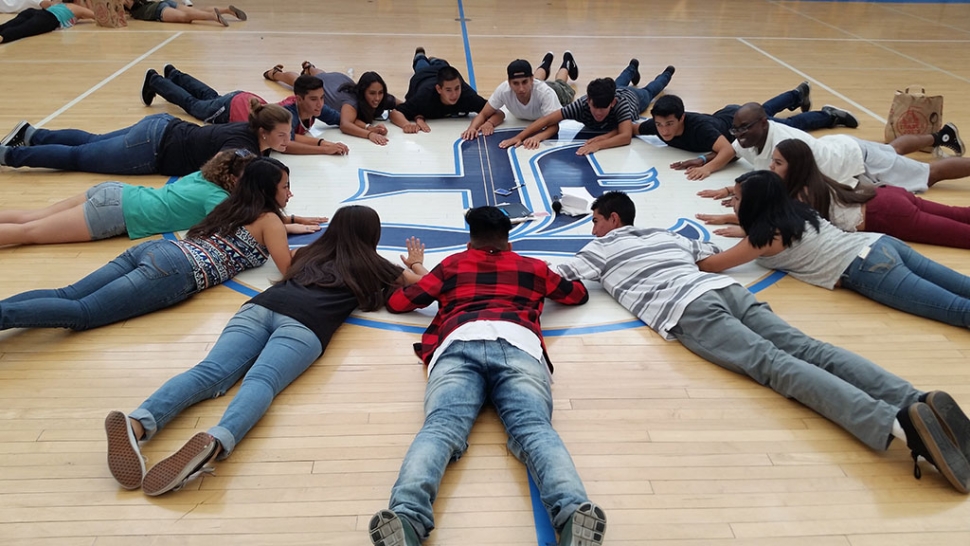 TRL is our freshmen transition program where seniors and juniors mentor incoming freshmen for the entire year. We have put together a freshmen orientation program that goes beyond one day. At the heart of this program are successful upper classmen who mentors your freshmen, these mentors are called ambassadors. What I found in other freshmen transition programs is that most of their mentors are chosen based on achievements, both academic and athletic, but the freshmen who are mentored are not always that type of student, so it becomes hard for the mentee to connect with the mentor, and follow their actions.
What freshmen desire in a mentor is someone they can connect with, a peer that can lead them and know where they are coming from. To be an ambassador for TRL the student should be a leader that has credible relationships on campus, empowers students to do what's right, challenges their own attitude, and leads by example. The TRL program gives the advisor and the ambassadors the ownership to customize the program to fit their school needs.
Keith Hawkins will train your ambassadors and advisor's for a full day before your freshmen orientation. Most of the training focuses on the ambassador / freshmen relationship and the advisor's roll as a TRL program director. Your advisor and ambassadors will be given the necessary tools to face the challenging, but rewarding school year. Your freshmen will benefit from having a mentor that will listen, lead, challenge, and help them become successful students at your school.
Derek Emery will be the only one who will conduct your training and TRL day. Keith has been training, organizing, speaking at freshmen orientations across the country for the past 20 years, and is considered one of the most knowledgeable orientation consultant in our country and will exclusively be there to help your freshmen program thrive and create a process that can be life changing for your students.