Fillmore High School Drama Presents 'The Rainmaker'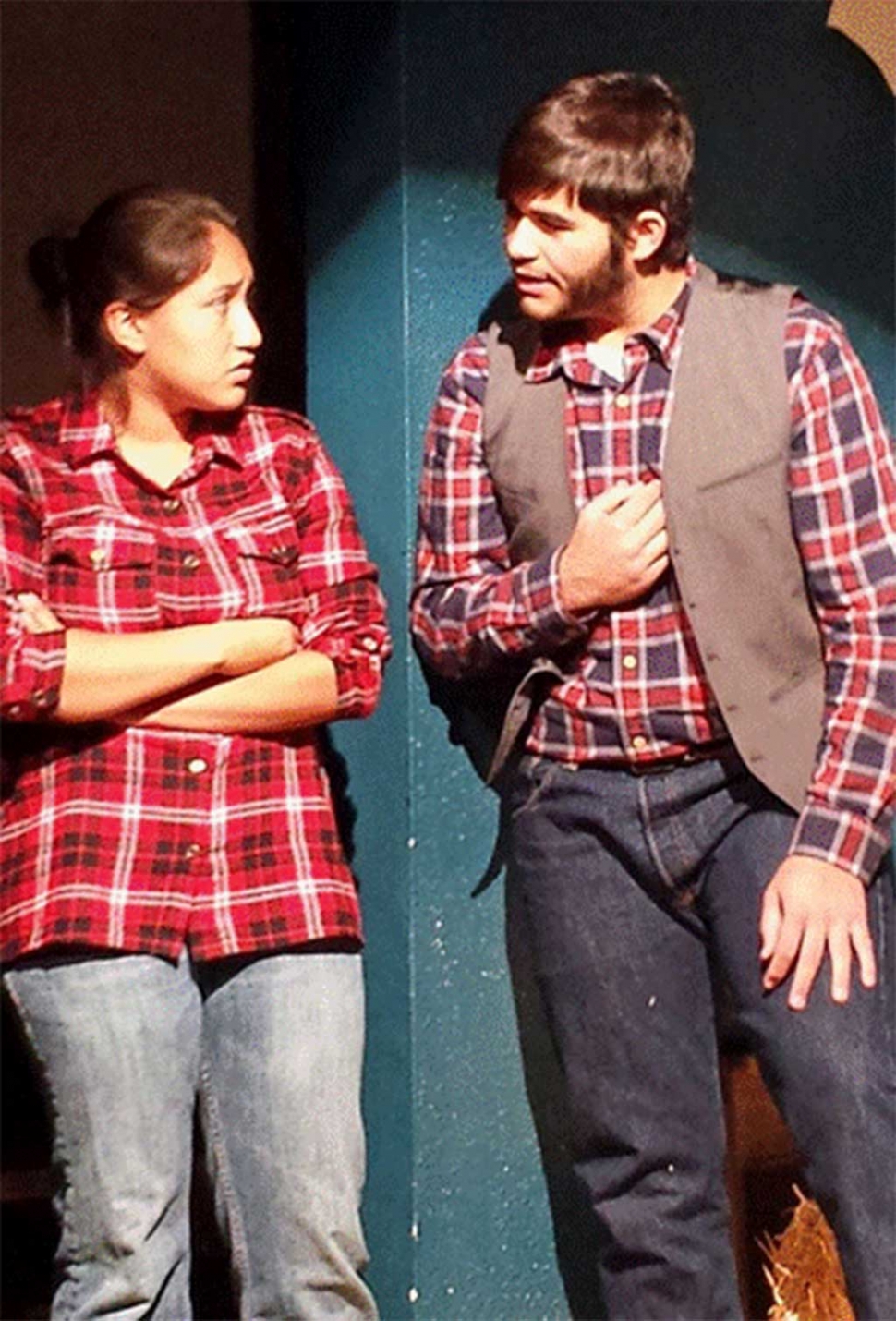 By Joe Woods — Wednesday, November 18th, 2015
Hello Fillmore and all of you from this great little town. I want to tell of the play I saw Sunday the 15th of November; The Rainmaker, at the Fillmore High School Drama room. It was written by N. Richard Nash and directed by Mr. Josh Overton, the Drama Teacher at Fillmore High School.
This year's Drama Club play is one of the best I have seen at any level. The actors on stage were great. The crew did an awesome job with lighting, sound, mak up, and sets. The crew was Assistant Director and Sound Connie Quintana, Stage Manager Jose Rodriguez, Assistant Stage Manager Sean Riley, Lights Grailing Lowe-MacMahon, Props Kassie Chambers, Lisa Munoz, Jessica Givan, Set Crew Josh Baez and Gabby Munoz, Set Construction Josh Overton, Tim Overton, Benjamin Bradshaw, Shelly Schwarz, and the F.H.S. Drama Students. Without these great people there could never be a show.
The play is set in the early 1900's, at a ranch that is in need of rain. The Curry Family is suffering because their cattle are dying off and are worried they will lose the ranch. Dillon Galarza plays the father H.C. Curry. He works hard to keep his family together. Blake Palacio plays the smart and serious son Noah Curry. He is the one who oversees the business of the ranch. Israel Brooks plays Jimmy Curry, the fun loving son who will make you laugh till it hurts. Rachel Rivera plays Lizzie Curry, the Daughter who will win your heart. Fatima Bazurto plays the Sheriff of the town, and she does a great job of it. Trysten Riddle plays File, the shy Deputy Sheriff who needs to move on in life. And last but not least Nicholas Posada plays Bill Starbuck, The Rainmaker, the con artist with a big heart.
I do not want to give the whole play away, and I won't! What I am asking you to do is this, go see the play. It is only $7. Most of you can find that in the sofa at home or you saved up because you boycotted Starbucks for a day because of the red cups. This will be better than any movie you will see this year, except maybe Star Wars. If Mr. Overton had their budget it could be better than that too.
The actors will blow you away with their talents and love for the arts. Mr. Overton dreams of one day having a building to showcase the arts in Fillmore; a building where people can put on a play, where the High School Bands can play, where an artist can show their art. This town is filled with so many talented people, young and old, we should be able to make this happen.
The Rainmaker will have three more shows for you Fillmore; Friday November 20th, Saturday the 21st both at seven p.m. and closing day is Sunday the 22nd at 2 p.m. The play will be at the Drama Room on 2nd Street at Fillmore High School. Tickets are only $7 each for two hours of live entertainment. You can get your tickets at Fillmore High School in advance or if you are lucky at the door. Seating is comfortable and limited, so if I was you, I would get my tickets now.
So Fillmore come out and be a part of this great play. Let the actors entertain you. Get away from the hustle and bustle of life. Do not forget to bring a couple of dollars for a soda, and some candy at the snack bar. It is something that you will enjoy and you will be helping out the Drama Program of Fillmore High School. This show was so good that right after the play was over it was raining in Fillmore on Sunday, and you all know we needed that. Aw the magic of Theater! Enjoy Fillmore!!