Fillmore High School Drama is Back!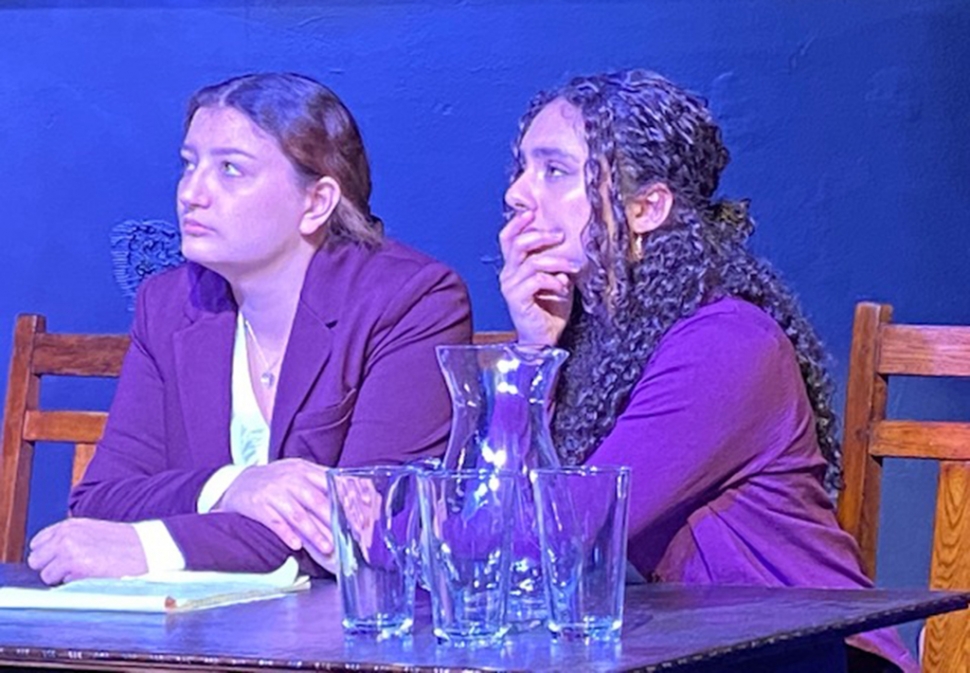 On Friday, March 25th, Fillmore High School Drama will be hosting opening night for their play "You, the Jury," 7pm, at the Fillmore High Drama Room. After three years the students are excited to be back in action!
By Joe Woods — Wednesday, March 23rd, 2022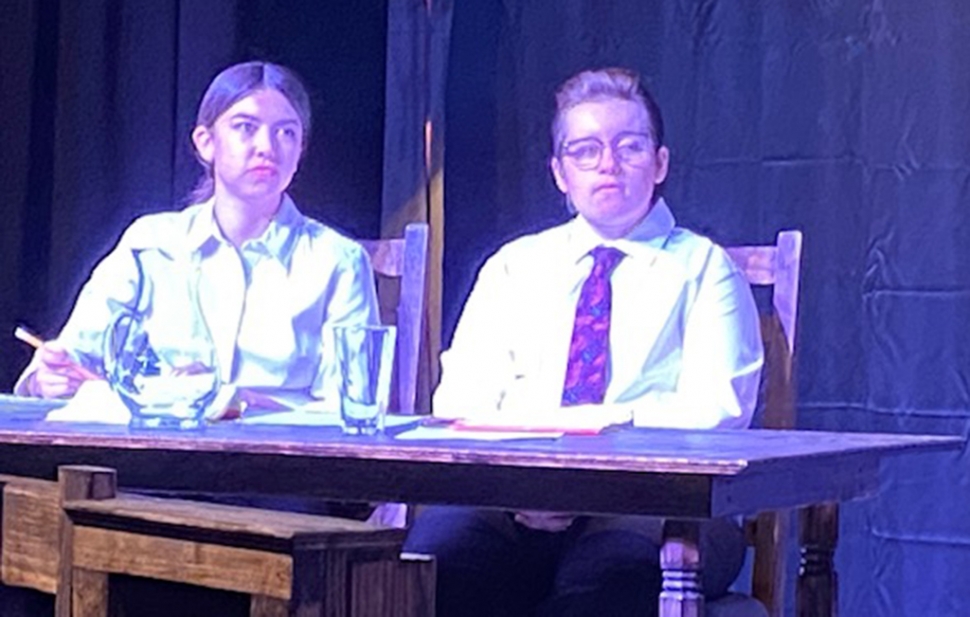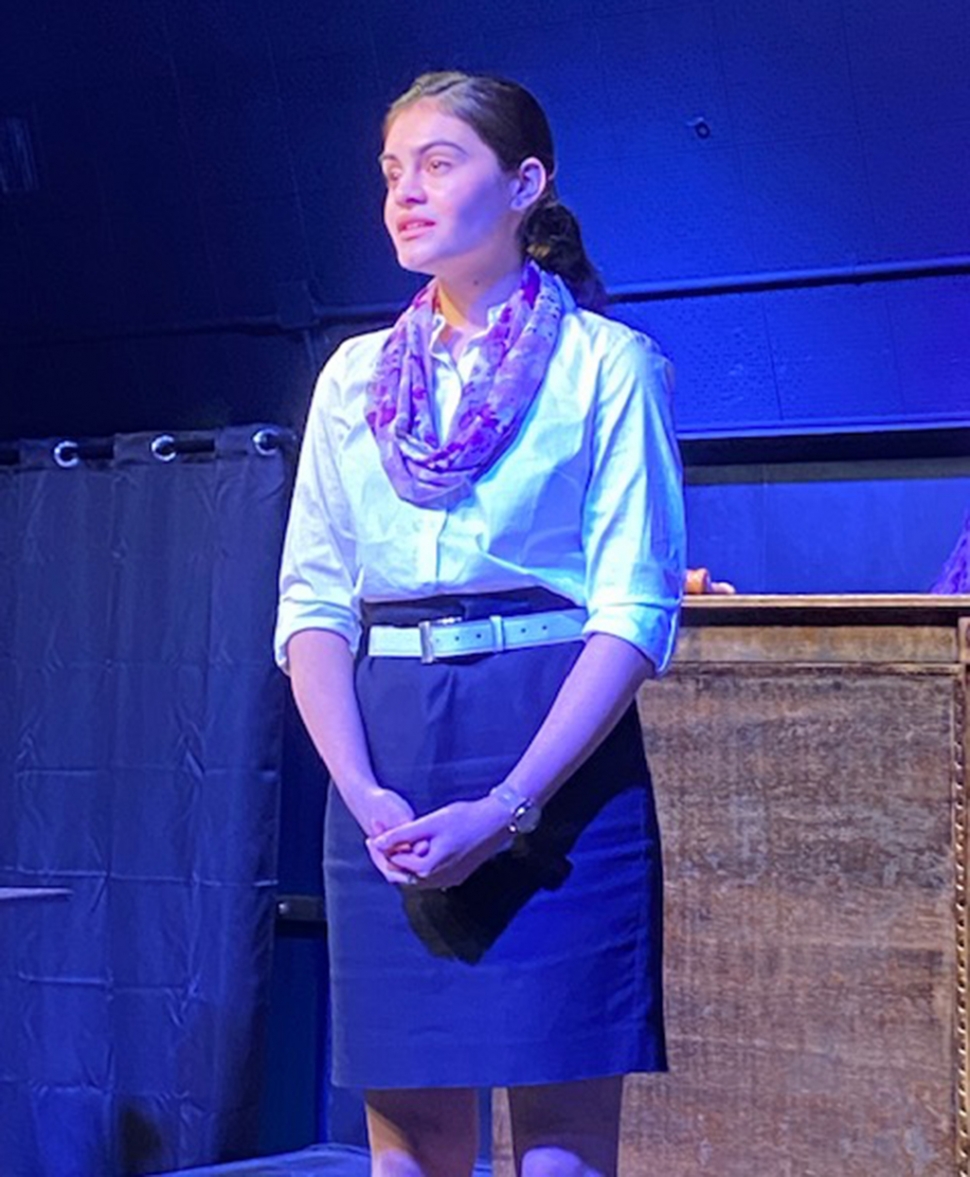 After a three-year layoff due to COVID, The Fillmore High School Drama is doing a new play! "You, the Jury" will open this Friday night, March 25th at seven p.m. at the Fillmore High School Drama room. The show will run for two weekends, March 25th, 26th at seven p.m., and the 27th at two p.m. and again on April 1st, and April 2nd at seven p.m. and closing night on April 3rd at two p.m.
Josh Overton, Director, Set Designer, and leader of the Drama program at Fillmore High School is happy to get things started again! "This is a great thing for the students at Fillmore, It is good for all of us." Said Mr. Overton. "It is good for their mental health, and mine. To give them something they love doing is good for us all."
The cast is made up of Emilia Magdaleno, Henry Hurd, McKenna Taylor, Jimena Cortes, Camilla Morales, Daisy Guerrero, Manuel Valenzuela, Joy Zerudo, Alotl Aparicio, Diana Martinez, Aleena Sanchez, Presley McLain, Apollo Esparza, Kira Martinez, Andie Arias, and Sara Arroyo. So many students and loads of talent.
Mr. Overton would like to thank his crew of Mckenna Taylor, Jessica Givan, Jordyn Hastings, Tim Overton, Danta Alcaraz, Levi Miller, Lisa Givan, Caleb Munoz, Kitty Given, A.J. Munoz, Jazmin Aguirre, CC Arias, and Samantha Pacheco. This play could not go on without all their help.
Face masks will not be worn by the actors in the play but are suggested for the audience coming to the play. Tickets are seven dollars for seniors and students, and ten dollars for adults. Doors open thirty minutes before show time. There will be a Will Call table to get your reserve seats if you contact Mr. Overton in advance. E-mail address to reserve tickets is joverton@fillmoreusd.org and the Friday night opening show is already sold out.
I know how much I have missed the theatre. If you feel the same as I do, come and support the Arts in Fillmore! It is a great show and the actors and crew have worked so very hard to bring this show to you all. Welcome back Fillmore High School Drama! I am looking forward to seeing the show!