Fillmore High Qualifies as One of Americas Most Challenging Schools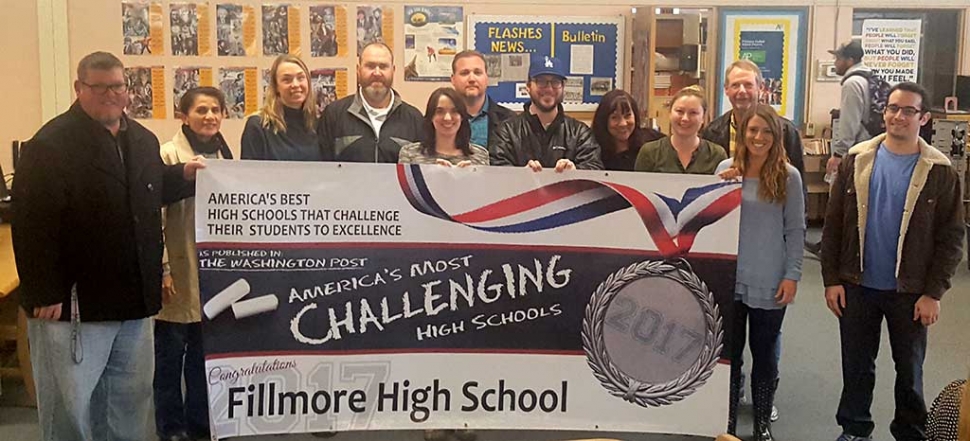 (l-r) Matt Dollar, Lourdes Juarez, Erin Sebek, Mark Sebek, Kathryn Kennedy, Jeremy MacMahon, Benjamin Bradshaw, Debbie Hoffman, Leanna Legere, Norm Andersen and Steven Kandel. Photo Courtesy Tom Ito, Fillmore High School Principal.
By Tom Ito — Wednesday, May 9th, 2018
Fillmore High School has once again qualified for the Washington Post America's Most Challenging Schools. In 2017, Fillmore High School ranked in the top 8% of schools in the nation. Schools were selected based on the number of students taking advanced courses. The college going culture at Fillmore High School has continued to inspire students to aim high.