Fillmore Band Joins Ventura County Fair Grandstand Entertainment
By Anonymous — Wednesday, July 23rd, 2008
Hermanos Herrera to Appear on Dia de la Familia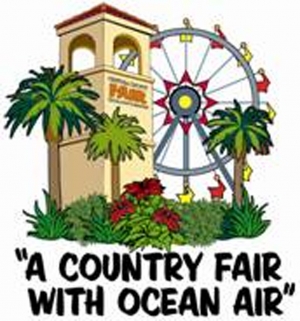 Ventura County Fair
Ventura, CA - Hermanos Herrera will be appearing on Sunday, August 3rd as part of the Ventura County Fair's Dia de la Familia entertainment. The group consists of 5 Herrera brothers and their younger sister—all from Ventura County.
Hermanos Herrera brings energy and passion to traditional Mexican musical genres: son huasteco, son jarocho, norteño, and others. Hermanos Herrera injects these traditional styles with youth and vitality while remaining authentic. The group has appeared on many national television programs and with many well known performers. Hermanos Herrera will be opening for Los Tigres del Norte at the Fair.
The brothers all attend UCLA while their sister Rebeca Isabel is a student at Fillmore High School. With 5 CDs, including their newest release Siempre Unidos, and two new CDs forthcoming, this young group already has a long list of recordings. They are sure to entertain you and your family at the Ventura County Fair.
For information, please call (805)648-3376 or visit www.venturacountyfair.org