Fillmore's Kianna Hope Earns Degree in Engineering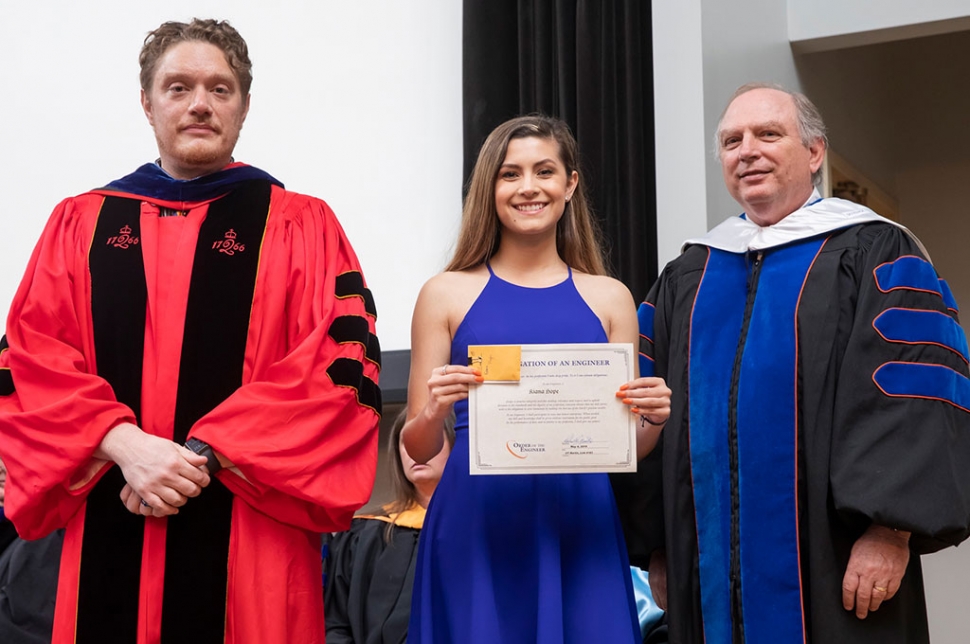 (center) Kiana Hope.
By Gazette Staff Writer — Wednesday, May 15th, 2019
Kiana Hope (center), of Fillmore, graduated from the University of Tennessee at Martin on May 4 after being inducted into the Order of Engineers during a separate ceremony that morning. The induction ceremony is a way for graduating engineering students to show pride in their new profession and unity with other engineers. Participating students recite a pledge to uphold honor, workmanship and ethics in the engineering field. Hope earned a Bachelor of Science degree in engineering and graduated [!@#$] laude. She is pictured with Dr. Shadow Robinson (left), dean of the UT Martin College of Engineering and Natural Sciences, and Dr. Bob LeMaster, chair of the Department of Engineering. For more information about the UT Martin engineering program, call 731-881-7571.