Festival of Scholars covers range of work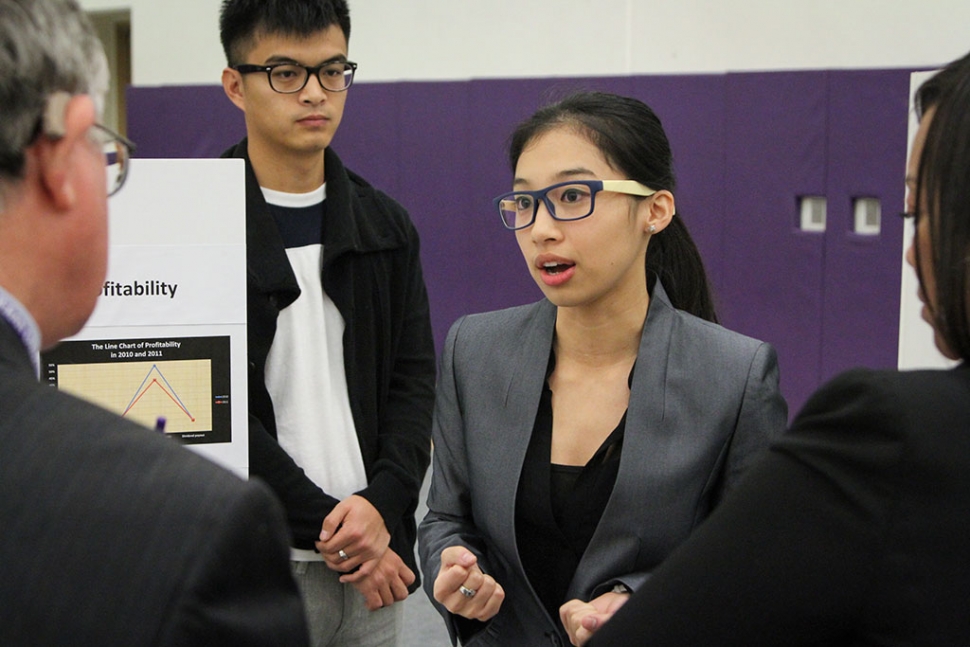 Photo from the 2013 Festival of Scholars
By Gazette Staff Writer — Tuesday, April 15th, 2014
CLU event features student research, performances
THOUSAND OAKS, CA - The Eighth Annual Festival of Scholars at California Lutheran University will showcase a range of work by undergraduate and graduate students from Monday, April 28, through Saturday, May 3.
This scholarly work includes a variety of traditional research, creative work and the application of theory to real-life situations. The projects reflect months or even years of focused work with faculty mentors.
For example, biology major Tori Dahl from Anoke, Minn., created a poetry collection to serve as an interdisciplinary resource to be used in elementary classrooms to increase awareness about the aims of the environmental movement. Los Angeles resident Shannon Taylor, a doctoral student in the Graduate School of Education, studied the relationship between spiritual formation and leadership development in higher education, focusing particularly on women who are entering and graduating from college in record numbers. Psychology student Aaron Waters of San Anselmo measured the expression of gratitude for a good deed as a predictor of resilience and thriving in undergraduates. Annika Weber, a biochemistry major from Denver, Colo., investigated a compound called pentachlorophenol that is used as a pesticide and disinfectant to better understand its possible toxic and carcinogenic effects.
Faculty members will present brief summaries of recent sabbatical projects. Psychology students will present their research into advances in the understanding of brain function. Sociology and criminal justice students will present results of their research on the influence of religious and gender differences regarding attitudes on homosexuality and capital punishment and discuss the subculture of street basketball and people's attitudes towards government surveillance.
The Piano Quintet, Saxophone Quartet and Clarinet Quartet Honors Ensembles will present a concert representing the culmination of their work for the academic year.
Multimedia major Gustavo Youngberg from Thousand Oaks will show "Edgar Allan Poe Seen Alive," which features animations of famous literary figures that he created by colorizing and transforming old photos.
Political science students' presentations on perspectives on global citizenship and civic engagement will include discussions on obesity in America, government transparency and the public trust, and how members of Congress engage with their constituencies through social media.
For a complete schedule of events, go to callutheran.edu/fos. CLU's Office for Experiential Learning, Research and Faculty Development is presenting the free festival. For more information, call 805-493-3795.