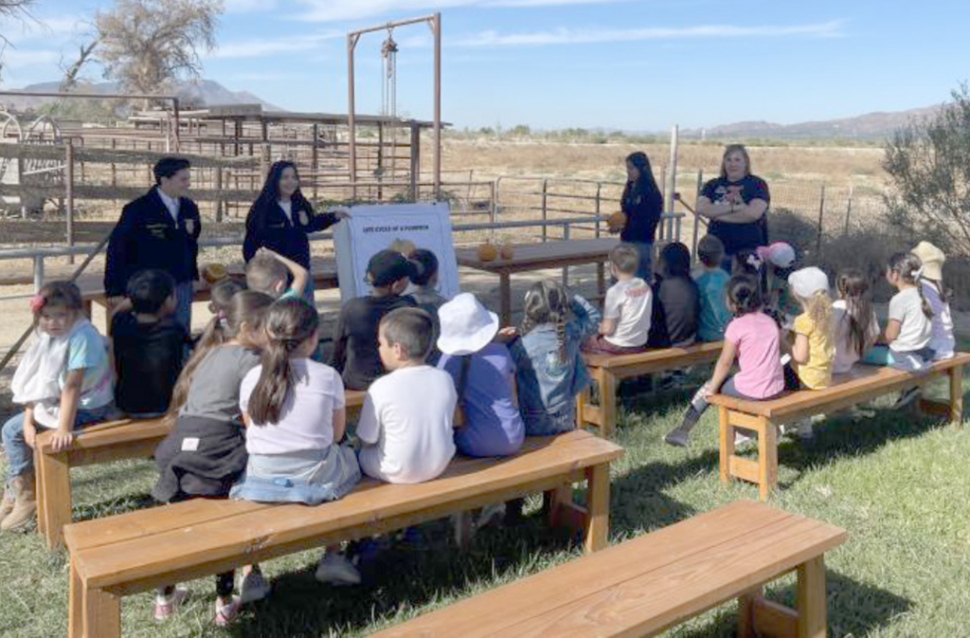 A group of our chapter members leading our pumpkin science station educating the kids about pumpkin parts. Photos credit Della Alamillo, FFA Reporter.
By Gazette Staff Writers — Wednesday, September 28th, 2022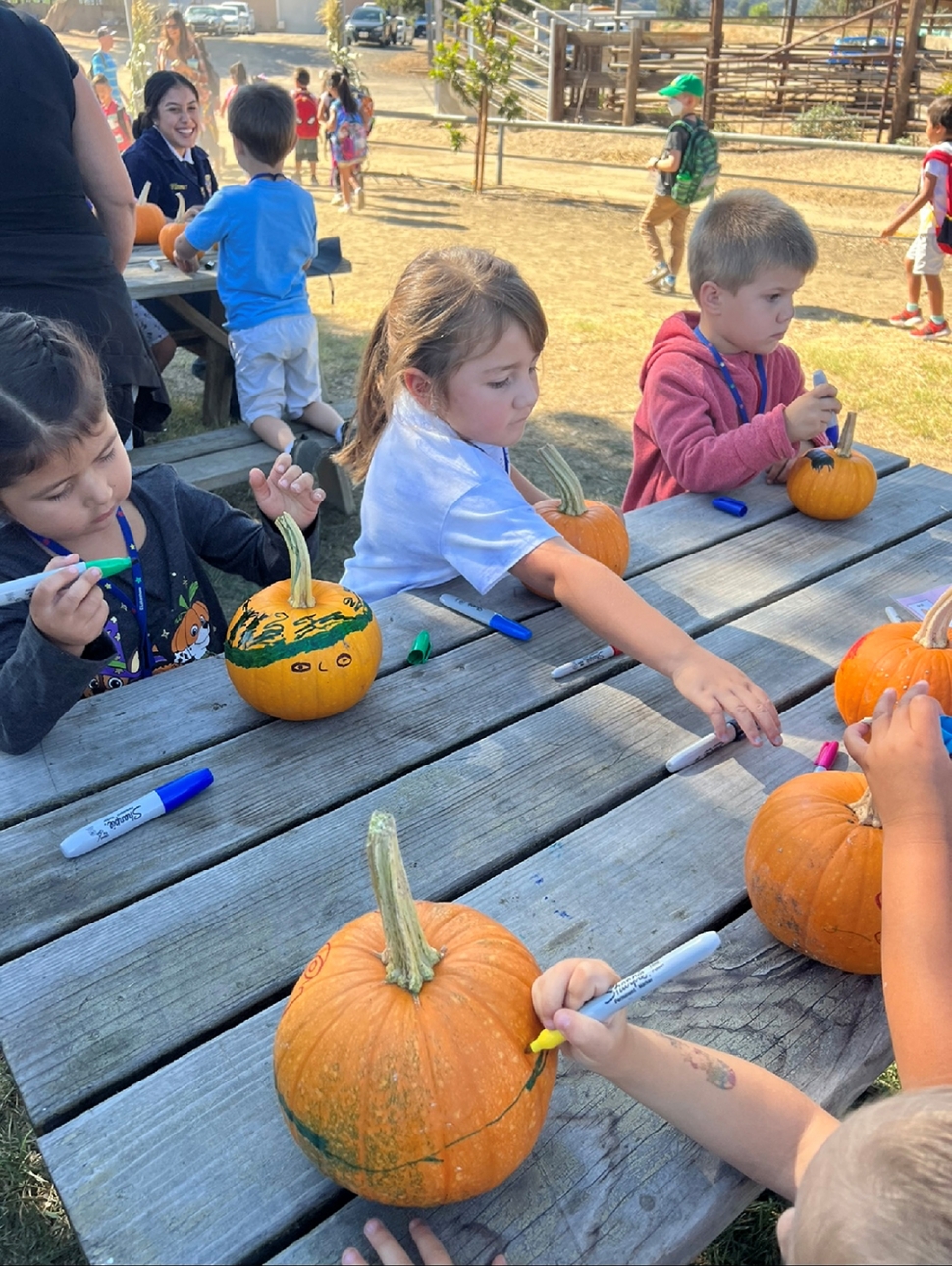 Kindergartners decorating their own special pumpkins to take home to their friends and family.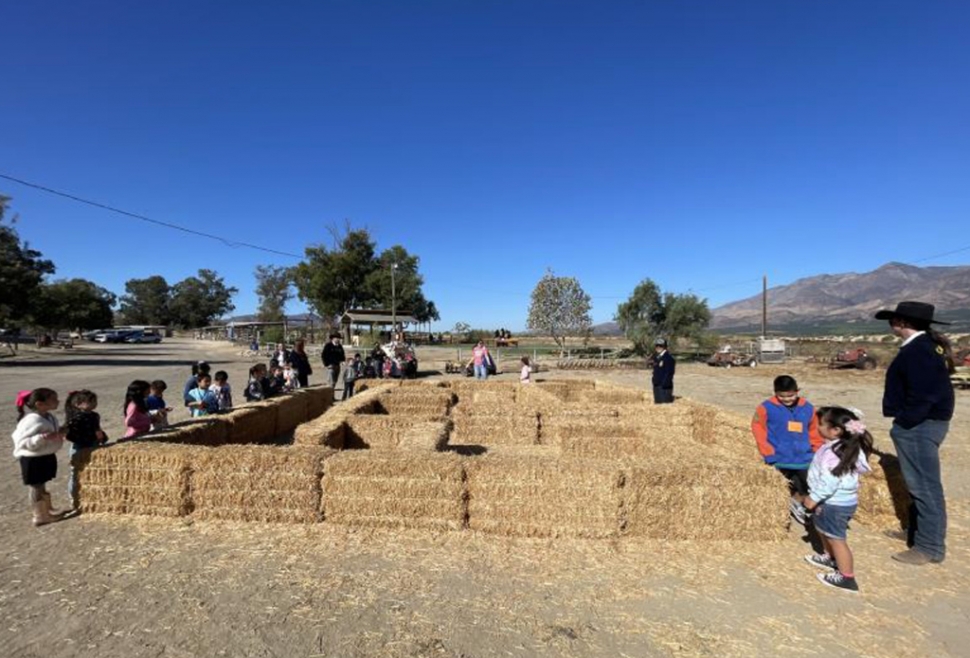 The hay maze was one of the biggest hits.
By Della Alamillo, FFA Reporter
On September 20th the Fillmore FFA hosted "Fall on the Farm" for all FUSD Pre-K and Kindergarteners. 450 students attended the event at our School Farm. The young students were toured around to six (6) different stations around the farm by FFA members. One included pumpkin science, picture taking, a hay maze, and a tractor ride. They also got to pick their own special pumpkins to decorate and take home to share to their families. While going around and seeing the farm the kids got the opportunities to ask about the livestock animals and projects students have at Fillmore High School. FFA had a great time hosting the young students and getting to be back after our hard COVID year. Fillmore FFA is excited to keep this an annual event to educate and give the younger generations chances to try new things and be a part of an amazing program.