Fall Carnival arrives with Wells Fargo Stagecoach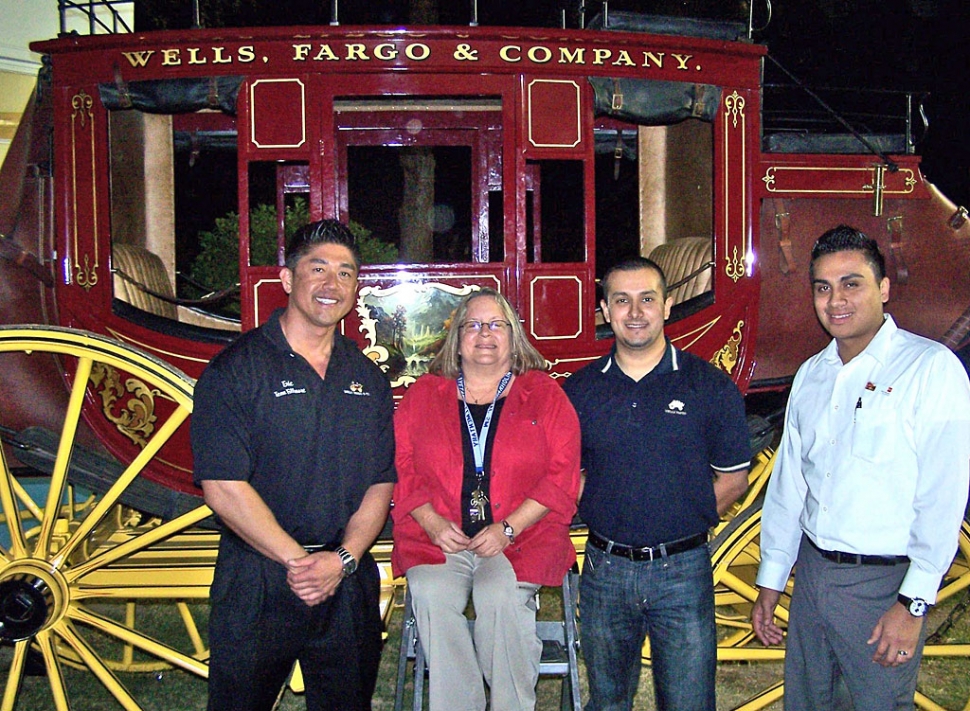 Jan Marholin, principal of San Cayetano, with Wells Fargo Team Members (from left to right) Eric Iree - Branch Manager Fillmore, Eric Alvarez from Oxnard North Rose Office and Victor Naranjo from Oxnard Main Office.
By Gazette Staff Writer — Wednesday, November 5th, 2008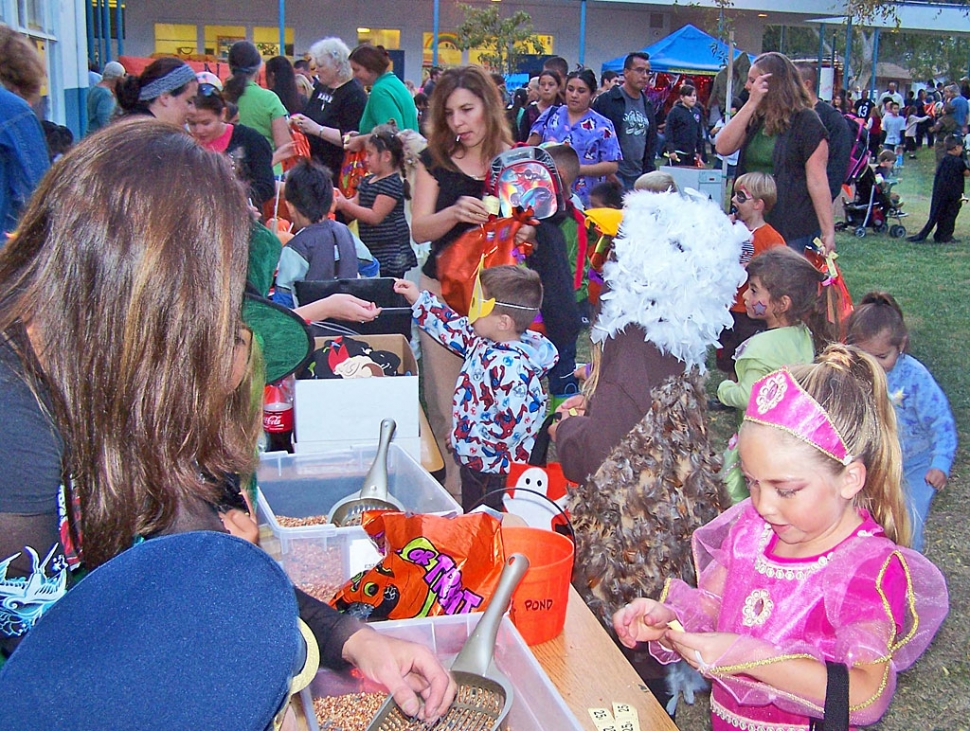 The Fall Carnival was a huge success this year for Fillmore elementary schools. Their partnership with Wells Fargo really brought out the community. "Having the stagecoach here for the students to climb into was really awesome" states Mary Whiteford, Secretary at San Cayetano. Wells Fargo team members from various Ventura County Offices came out to support the carnival and support the Fillmore Office with Eric Iriee, Branch Manager. The carnival this year was bigger than ever with more staff members than ever participating in the game and food booths. "I estimate that we had close to 2000 community members enjoying the carnival. The two ticket booths were always a mile long " says San Cayetano principal Jan Marholin. Lou Hoover's famous cinnamon rolls sold out quickly and that booth is a donation booth each year and the money goes directly to a charity chosen by one of the elementary schools. This year it was Mountain Vista's choice and the donation of $528 will be made to The Dream Fund Outreach Foundation. We would also like to thank the many volunteers who helped support the event.