CSUCI to Offer New Course in Microfinance
By Gazette Staff Writer — Friday, August 21st, 2009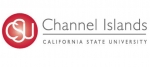 California State University Channel Islands
Camarillo, Calif., Aug. 20, 2009 – California State University Channel Islands will introduce a new course in microfinance beginning fall 2009 available to both the community and CSUCI students. The new course will explore the theory and practice of microfinance; the history, those involved, the impact, and next stages of microfinance around the world. Guest speakers from the most prominent microfinance organizations in the country will be leading each class.
Microfinance started out as small loans that helped the poor start a business, earn income, build assets and move from mere survival to planning for their future. It has expanded to savings, mortgages and many other products. Deutsche Bank estimates that over 100 million poor people have benefited from microfinance. However, $250 billion is needed to enable the billion people who live on less than $1 a day to work their way out of poverty.
The course will be held every other Thursday from 5 to 7 p.m. beginning August 27. Presentations with various guest speakers include:
Aug. 27, Introduction to Microfinance and the Local Perspective: Rudy Estrada, Director, CSUCI Small Business Institute
Sept. 10, Role of Village Technology in Microfinance: Peter Bladin, Executive Vice President and Founding Director Grameen Foundation
Sept. 24, Microfinance: Commercialization and Next Stages of Microfinance: Leslie Theodore, Senior Development Officer, Accion International
Oct. 8, Bringing the Corporate World to Microfinance: Paul Blyth, Head of Finance, Microplace
Oct. 22, Economics of Microfinance: Ashish Vaidya, Dean of Faculty, CSU Channel Islands
Nov. 5, Microfinance through the Internet: Isabelle Barres, Vice President Microfinance Partnerships, www.Kiva.org
Nov. 19, Microfinance – A Platform for Other Social Development: George Guimaraes, CEO, Project Concern International (PCI)
Dec. 3, Microfinance on a Local Level: A Ventura County Perspective: Marsha Bailey, Founder and CEO, Women's Economic Ventures.
For additional information call 805-437-2748 or to register for the course visit: http://www.csuci.edu/exed/enrollment.htm.