CSUCI Lecture Series in Entertainment Industry
By Gazette Staff Writer — Friday, August 14th, 2009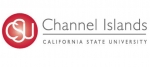 California State University Channel Islands
Camarillo, CA - California State University Channel Islands will present a lecture series in Entertainment Industry available to both the community and CSUCI students. The series of eight lectures will feature successful and prominent professionals in the areas of film, music, animation, video gaming, and television. Some of the guest speakers will include:
Mark Hartley – Music Manager, Fitzgerald Hartley Co. (clients include Brad Paisley and LeAnn Rimes)
Budd Carr – Film Music Supervisor, Picture Tunes Music Co. (known for his Oliver Stone films)
Neil Portnow – President and CEO, The Recording Academy (The Grammys)
Steve Schnur – Music and Marketing President, Electronic Arts
Don Passman – Attorney: Gang, Tyre, Ramer, and Brown Inc. (clients include Janet Jackson and R.E.M)
Kevin Jones – Former Senior Vice President, Columbia Pictures
**Orly Adelson – President, Dick Clark Productions
The lectures will be held every other Wednesday from 8 to 9:50 p.m. beginning Aug. 26 at CSU Channel Islands, Aliso Hall. Dates of subsequent lectures are scheduled for: Sept. 2, 16 and 30; Oct. 14 and 28; Nov. 18, and Dec. 2. Cost for the lecture series is $150 and tickets may be purchased on-line at: www.brownpapertickets.com/event/77494 or by calling 800-838-3006. Proceeds from the lecture series will support the University's Entertainment Studies.
For additional information about the lecture series contact Nichole Ipach, Director of University Development at CSU Channel Islands at 805-437-8893 or nichole.ipach@csuci.edu.