CSU-CI and Camarillo Hospice Partner in Research Survey Project
By Gazette Staff Writer — Wednesday, September 2nd, 2009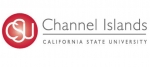 California State University Channel Islands
Camarillo, Calif. Sept. 1 – California State University Channel Islands will present on Sept. 9 the results of the Camarillo Certified Farmers Market Patron Survey, developed through a University-community partnership between Camarillo Hospice and students and faculty in the sociology program at CSU-CI.
Students and faculty in the sociology program will formally present the results of the research study to representatives of Camarillo Hospice. The report will be presented by Dr. Dennis Downey, Associate Professor of Sociology, and by student Sara Griffin. The public event, which is co-sponsored by the University's Center for Community Engagement, will be held on campus at 12 noon in the Martin V. Smith Center for Integrative Decision-Making.
Camarillo Hospice created the farmers market for the benefit of the community and local farmers and to provide additional revenue for the hospice operation.
This joint project was designed to give sociology students actual research survey experience and provide Camarillo Hospice with community-oriented data that would be beneficial to the success of the market and would provide additional data on community awareness of Camarillo Hospice and its services.
All steps of the project were designed and conducted under the auspices of sociology students in Dr. Dennis Downey's 'Introduction to Research Methods' class. The project was meant to provide a real working experience in data gathering and analysis. A student-designed research survey, done in conjunction with Sandy Nirenberg, Executive Director of Camarillo Hospice, was used to poll patrons attending the Camarillo Farmers Market in March of this year
Sara Griffin, a student who conducted more advanced parts of the study, emphasized what a great opportunity it had been for students to get real life experience working with a community partner to create a valuable research tool.
Dr. Downey stated that, "Ultimately, being able to produce research that helps a partner that does such good work in our community made all of the effort really rewarding."
On the other side of the partnership, Sandy Nirenberg explained that, as a small non-profit, they could never have afforded to hire a firm to do a survey like this. "I was amazed at the quality of the survey and so excited to show it to my Board of Directors, all of whom were thrilled." She said working with the students had been such a positive experience and she was so impressed by their intelligence and integrity.
Limited parking is available on campus. A daily permit is $6. Free parking is available at the Camarillo Metrolink Station/Lewis Road parking lot in Camarillo with bus service to and from the campus. Riders should board the CSU-CI VISTA Bus and the fare is $1 each way. Buses arrive and depart from the Camarillo Metrolink Station every 30 minutes from 7 a.m. to 10 p.m. Monday through Friday. For exact times, check the schedule at www.goventura.org.
For additional information about the event, contact Dr. Dennis Downey, Assistant Professor of Sociology at CSU Channel Islands at 805-437-3315 or dennis.downey@csuci.edu.
For media inquiries contact Nancy Gill, Director of Communication & Marketing at CSU Channel Islands at 805-437-8456 or nancy.gill@csuci.edu.
CSU Channel Islands is accredited by the Accrediting Commission for Senior Colleges and Universities of the Western Association of Schools and Colleges.
CSUCI Mission Statement
Placing students at the center of the educational experience, California State University Channel Islands provides undergraduate and graduate education that facilitates learning within and across disciplines through integrative approaches, emphasizes experiential and service learning, and graduates students with multicultural and international perspectives.