Club Success Back at Fillmore Middle School!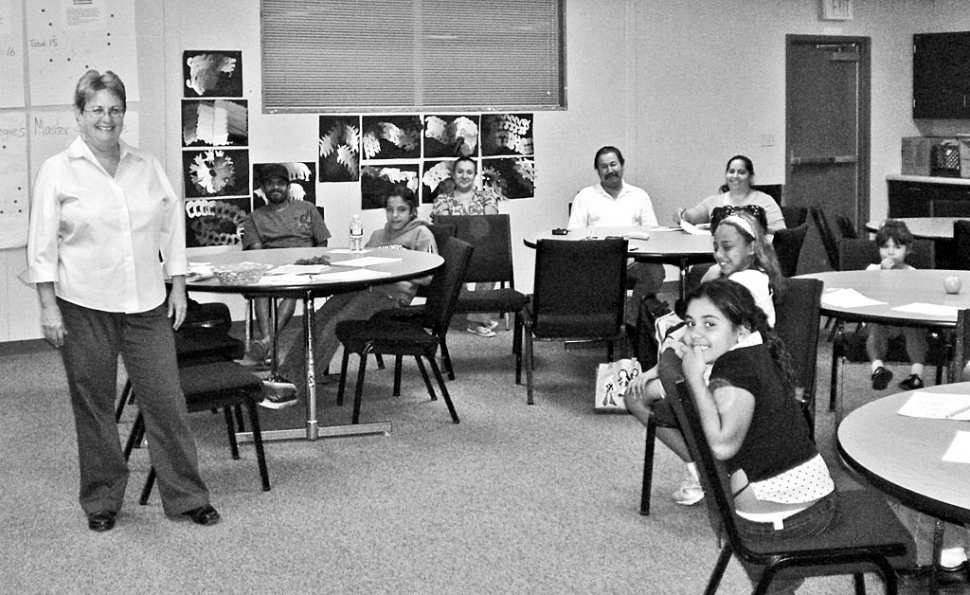 Ruth Ricards along with parents and students learned about nutrition during Club Success.
By Gazette Staff Writer — Wednesday, October 15th, 2008
Club Success is a program that offers a day long retreat for middle school students prepared and attended by Jim Higgins from the Higgy Foundation and both FMS counselors, Mrs. Wyand and Mrs. Reyes-Deutsch. The students take part in a variety of activities designed to build self-esteem, examine life choices and have a good time.
Club Success enables students to see themselves as capable and vital to the school community. Club Success provides opportunities for students to reconnect with family and teachers in a positive way.
This past Thursday, September 26th, Club Success was another Success motivating students to make positive choices and really know that their families support them was the final outcome of this wonderful day.
Thank you Club Success! We are the change… Together we do Think, Believe, Create and Achieve.