CLU students to hold malaria fundraiser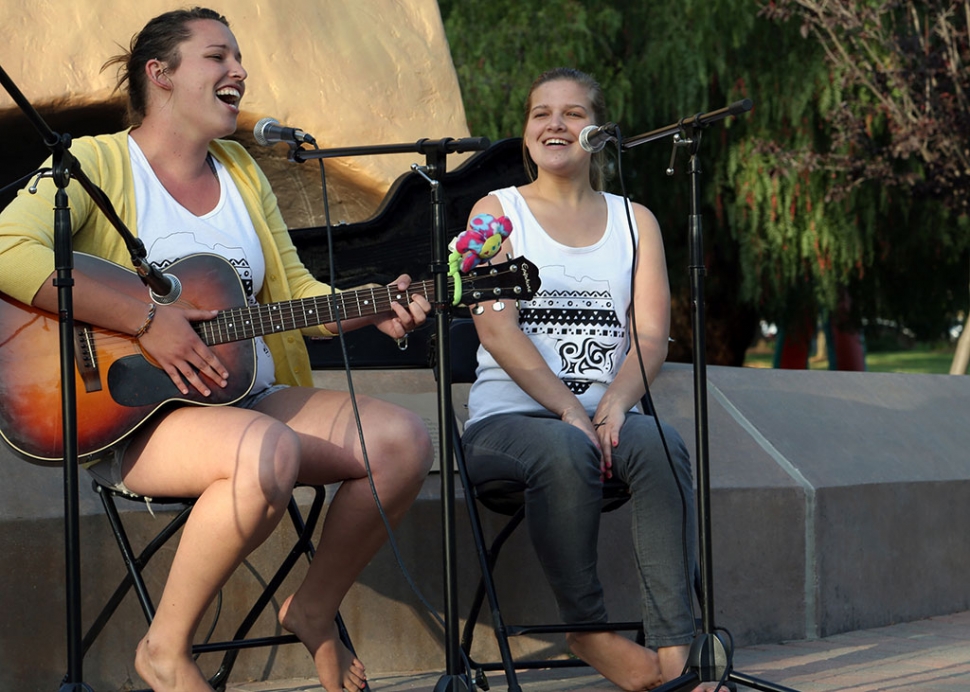 Student performers Malina Keaton (left) and Libby Denton.
By Gazette Staff Writer — Tuesday, April 15th, 2014
Event will support prevention, treatment efforts
THOUSAND OAKS, CA - California Lutheran University students are hosting a World Malaria Day event from 6 to 8 p.m. Thursday, April 24, to raise awareness and money to combat the deadly disease.
The public event near the Enormous Luther statue in Kingsmen Park will feature student music performances and a talk by Jessica Nipp, the director of the Evangelical Lutheran Church in America Malaria Campaign. MOE Egg Rolls and Downtown Dogs food trucks will sell food. T-shirts and other merchandise will be available.
The student-run CLU Malaria Committee is raising money to support the ELCA initiative's goal of $15 million by January 2016. So far, the students have raised almost $11,000 by collecting donations, selling merchandise at campus farmers markets, screening a film created to raise awareness of malaria, and holding a professor variety show. The CLU community as a whole has raised more than $15,000 for the campaign.
World Health Organization member states in 2007 started World Malaria Day, which falls on April 25, to highlight the need for continued investment and political commitment for malaria prevention and control. More than 3 million lives have been saved since 2000, but malaria still kills about 627,000 people every year, mainly children under 5 in sub-Saharan Africa, according to WHO.
Working through Lutheran partners in 13 African countries, the ELCA Malaria Campaign is helping to provide mosquito nets, education, testing, medication and health care.
Entrance to the CLU event is free. Meals and T-shirts are available for $10 each. A package including a meal and T-shirt is $15. All proceeds will go to CLU's malaria campaign. Associated Students of CLU Government and CLU's Office of Campus Ministry, Lord of Life Student Congregation and Center for Equality and Justice are sponsoring the event.
Kingsmen Park is located west of Mountclef Boulevard between Olsen Road and Memorial Parkway on the Thousand Oaks campus.
For more information, contact the Office of Campus Ministry at campusministry@callutheran.edu or 805-493-3228.