CLU to host seminar on cancer research
By Gazette Staff Writer — Tuesday, April 8th, 2014
Free public event will feature leading scientists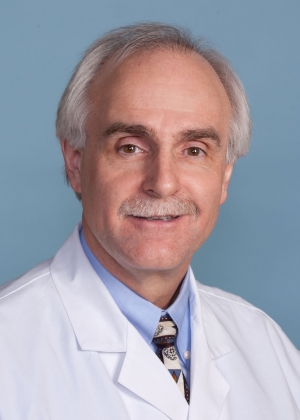 Dr. Paul Miller
THOUSAND OAKS, CA - Leading researchers will discuss their efforts to develop new ways to attack cancer at a free symposium at California Lutheran University on Friday, April 25.
"Frontiers in Cancer Biology" will run from 8 a.m. to noon in Lundring Events Center. The event is free and open to the public. It is CLU's second annual Cell Biology Symposium about cutting-edge research and applications in the field.
There is a renaissance occurring in cellular and molecular biology. Genetic sequencing, new techniques and deeper understanding of the workings of cells are advancing the way clinicians treat cancer. Specifically, the advances are being used to target defective pathways in cancer cells.
The speakers are all at the forefront of this research. They are Dr. Paul Miller, a radiation oncologist at North Oaks Radiation Oncology Medical Center in Thousand Oaks; Amy S. Lee, Ph.D., associate director for basic research at the University of Southern California Norris Comprehensive Cancer Center; and Marcin Kortylewski, Ph.D., an assistant professor of cancer immunotherapeutics and tumor immunology at the City of Hope.
Miller will present "The Evolution of the War on Cancer" at 9 a.m. A former aerospace engineer, Miller has used his background to spearhead the advancement of optimal technologies for cancer treatment. He has published research on high-grade brain tumors and participated in studies on breast and lung cancer.
Lee's talk on "GRP78: Cancer's Achilles Heel?" will begin at 10 a.m. She was elected a Fellow of the American Association for the Advancement of Sciences for her pioneering work on endoplasmic reticulum stress and its impact on cell and cancer biology. She also received the MERIT Award from the National Cancer Institute.
Kortylewski will present "Oligonucleotides for Cancer Therapy: Will They Deliver?" at 11 a.m. His studies have targeted tumor cells directly as well as tumor-permissive immune cells.
The program will begin with a continental breakfast and a poster session featuring CLU student research. Lundring Events Center is located north of Olsen Road between Campus Drive and Mountclef Boulevard on the Thousand Oaks campus.
Los Robles Hospital and Medical Center and the CLU Community Leaders Association and Department of Biology are sponsoring the symposium. For more information, contact assistant professor of biology Chad Barber at cbarber@callutheran.edu.