CLU Graduate Commencement
By Gazette Staff Writer — Monday, May 5th, 2014
Alumnus and NBC Universal VP to give keynote speech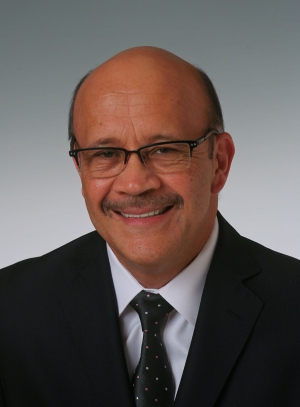 Primo Custodio
THOUSAND OAKS, CA - California Lutheran University will hold its 2014 Graduate Commencement Ceremony at 10 a.m. Friday, May 16, in William Rolland Stadium.
More than 600 students are eligible to receive master's or doctoral degrees at the ceremony.
Primo Custodio, a vice president for NBC Universal, will give the keynote address. The Chatsworth resident, who earned a bachelor's degree in business management in 1999 and an MBA in management and organizational behavior in 2007 from CLU, serves on the School of Management's Advisory Council. Since 2001, he has overseen human resources for NBC Universal's studio operations, which includes post-production media services, engineering and technology, stages and back lot operations, facilities and finance. Custodio has managed the human resources team through six significant mergers and acquisitions. He began his career with the company as human resources director for Universal Studios Hollywood in 1988.
Jason Peplinski, the director of educational services for the Simi Valley Unified School District, will speak on behalf of his fellow doctoral graduates. The Simi Valley resident is receiving a doctorate in educational leadership and completed his research on teacher prestige. He previously served as principal of Moorpark High School and Lincoln Elementary School and Santa Susana High School in Simi Valley. He taught for a decade before going into administration. He serves on CLU's Board of Regents and chairs the Graduate and Professional Student Council.
Sean Worthington, assistant vice president of regional private banking in the Ventura office of Wells Fargo, will speak on behalf of the students receiving master's degrees. The Oxnard resident is graduating with an MBA in finance. The Ventura County native was a member of the first freshman class at Oxnard High School and earned a bachelor's degree from California State University, Channel Islands. He joined Wells Fargo in 2005 after succeeding in the bank's Forward Hire program and now manages the finances of nearly 400 affluent clients.
Tickets are required for admission. For more information, call the Office of Academic Affairs at 805-493-3364.