CI's Division of Student Affairs earns national distinction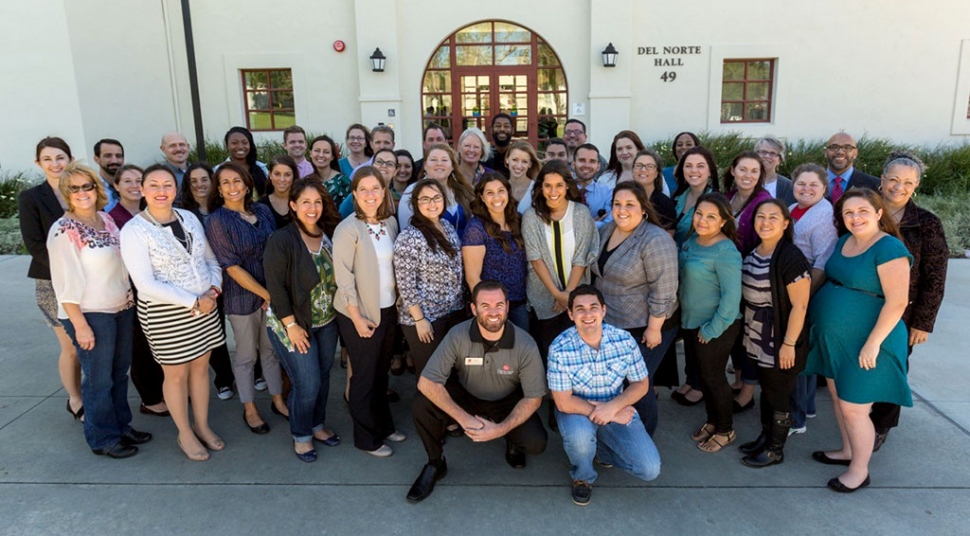 By Gazette Staff Writer — Tuesday, March 17th, 2015
Camarillo, CA - The Division of Student Affairs at CSU Channel Islands (CI) has been named one of the "15+ Most Promising Places to Work in Student Affairs 2015" by a national research and policy center based in Ohio.
The Center for Higher Education Enterprise (CHEE) at Ohio State University published the list in the Feb. 26 edition of "Diverse: Issues in Higher Education."
CI Vice President for Student Affairs Wm. Gregory Sawyer, Ph.D. said he is "extremely proud and honored" to have the division chosen because "the vision has always been to place our students at the center of everything we do and every decision we make."
The commissioned study examined the extent to which diversity and inclusion is practiced in all aspects of Student Affairs, including administrative structures, work environments and staffing practices, among other areas.
CHEE is directed by Ohio State University Professor of Higher Education Terrell Strayhorn.
"I'm really humbled because I know how competitive this is," Sawyer said. "When you see campuses like the University of Alabama and Florida State University on the list and then us? We haven't been around that long, and Florida State's been around since 1870, so I look at that and think wow, we got it right in a short period of time."
Sawyer added that this distinction is a tribute to the dedicated and committed staff in the Division of Student Affairs at CI.
About California State University Channel Islands
CSU Channel Islands (CI) is the only four-year, public university in Ventura County and is known for its interdisciplinary, multicultural and international perspectives, and its emphasis on experiential and service learning. CI's strong academic programs focus on business, sciences, liberal studies, teaching credentials, and innovative master's degrees. Students benefit from individual attention, up-to-date technology, and classroom instruction augmented by outstanding faculty research. CI has been designated by the U.S. Department of Education as a Hispanic-Serving Institution and is committed to serving students of all backgrounds from the region and beyond. Connect with and learn more about CI by visiting CI's Social Media.
The California State University (CSU) will reach a significant milestone of 3 million alumni during commencement in spring 2015 and has launched the world's largest yearbook. The Class of 3 Million online yearbook is an interactive platform where alumni can create a profile and connect with the millions of other alumni from the 23 CSU campuses across the state. Alumni who sign up for the yearbook will also be entered into a special contest to win one of three $10,000 scholarships for a current or future student, sponsored by Herff Jones. For more information about the yearbook and the Class of 3 Million, visit https://classof3million.calstate.edu/