CI will help spearhead statewide STEM degree completion effort
By Gazette Staff Writer — Tuesday, November 25th, 2014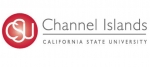 California State University Channel Islands
Camarillo, CA - CSU Channel Islands will help lead a systemwide CSU effort to retain and graduate more students in science, technology, engineering and math (STEM). CI was one of eight campuses selected to participate in a $4.6 million CSU STEM Collaborative grant, funded by the Leona M. and Harry B. Helmsley Charitable Trust.
The grant is aimed at redesigning lower-level STEM courses and offering summer bridge programs to ensure greater student success during the critical first two years when STEM majors frequently drop out or change majors. CI will receive $375,000 over 20 months for the program.
"It's a powerful testimony to how CI is taking innovative approaches to help students succeed in STEM," said Professor of Chemistry and Project ACCESO Director Phil Hampton, who secured the grant. "Through grant programs like this and Project ACCESO, CI is being recognized and supported as a leader in creating best practices for STEM student success that will be shared with our colleagues, both systemwide and nationally."
A recent national study by the U.S. Department of Education revealed that half of students who enter college declaring a STEM major switch majors or drop out entirely within the first two years. At CI, the percentage is lower, with approximately one quarter of all declared STEM majors switching or leaving within two years, Hampton said.
Using CSU STEM Collaborative funding, CI faculty from gateway STEM courses will work together to integrate curriculum, so that STEM majors in courses like Introductory Chemistry, English Composition and UNIV 150 – CI's first-year critical thinking seminar – have interrelated content and assignments. New STEM students will also be grouped into cohorts or learning communities – allowing them to work continuously with the same peers and mentors throughout their freshman year. A preparatory Summer Scholars program at CI would also be offered to incoming STEM freshmen who score lower on placement exams and require additional math support.
"It's truly a partnership in student success, pulling together people from STEM disciplines, Arts & Sciences, Institutional Effectiveness, Student Affairs, and Teaching & Learning with Technology," Hampton said. "We will be integrating content across classes, so when students are learning about something in chemistry, they'll be writing about it in composition and discussing it in their UNIV 150 seminar. They will have built-in learning community partnerships and friendships that, hopefully, will increase their engagement and interest in pursuing STEM."
The newly redesigned course and cohort options will be open to entering STEM students in fall 2015, with preference given to freshmen majoring in Biology, Chemistry and Environmental Science & Resource Management. As part of the CSU STEM Collaborative, CI will evaluate the program's success and share results and best practices with other CSU campuses. A part-time project coordinator and steering committee will also be selected. The grant funds the program through December 2016. Ultimately, the CSU STEM Collaborative hopes to renew funding to extend the program for additional years and STEM-related majors.
The other campuses participating in the grant are Dominguez Hills, East Bay, Fresno, Fullerton, Humboldt, Los Angeles and Pomona.
"These eight campuses are taking the lead in the CSU's STEM-related innovation," said Ephraim P. Smith, CSU Executive Vice Chancellor and Chief Academic Officer. "They've really thought about how the whole institution – from specific departments in math, science, and engineering, as well residential life and themed learning communities – can work together to boost student success in these high-demand fields."
For more information, contact Phil Hampton at 805-437-8869 or philip.hampton@csuci.edu, or visit http://www.calstate.edu/stem/.
About California State University Channel Islands
CSU Channel Islands (CI) is the only four-year, public university in Ventura County and is known for its interdisciplinary, multicultural and international perspectives, and its emphasis on experiential and service learning. CI's strong academic programs focus on business, sciences, liberal studies, teaching credentials, and innovative master's degrees. Students benefit from individual attention, up-to-date technology, and classroom instruction augmented by outstanding faculty research. CI has been designated by the U.S. Department of Education as a Hispanic-Serving Institution and is committed to serving students of all backgrounds from the region and beyond. Connect with and learn more about CI by visiting CI's Social Media.
The California State University (CSU) will reach a significant milestone of 3 million alumni during commencement in spring 2015 and has launched the world's largest yearbook. The Class of 3 Million online yearbook is an interactive platform where alumni can create a profile and connect with the millions of other alumni from the 23 CSU campuses across the state. Alumni who sign up for the yearbook will also be entered into a special contest to win one of three $10,000 scholarships for a current or future student, sponsored by Herff Jones. For more information about the yearbook and the Class of 3 Million, visit https://classof3million.calstate.edu/