CI students to receive honors, awards at Honors Convocation Ceremony, May 9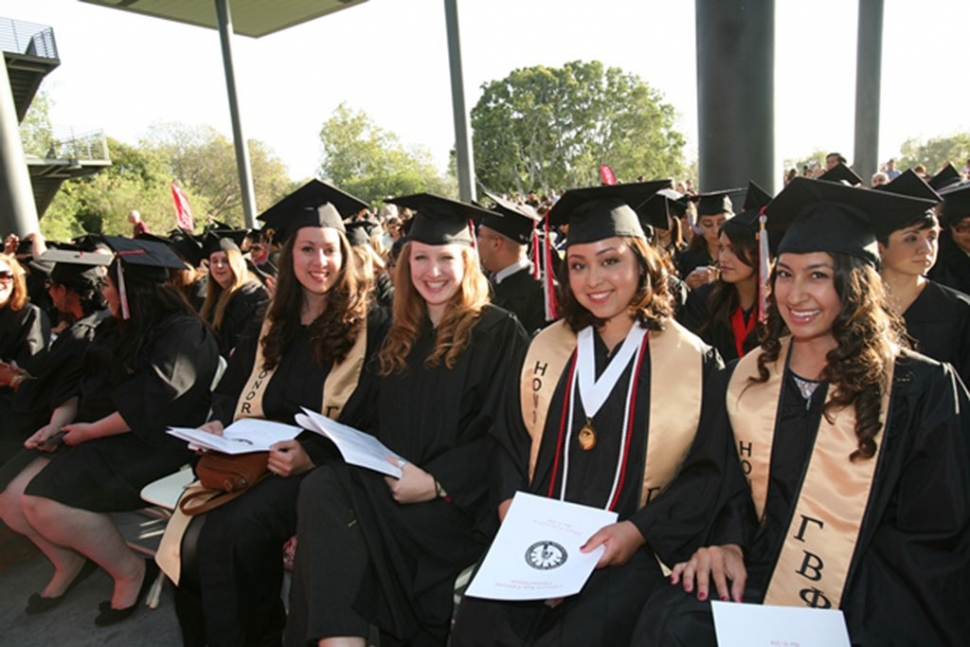 By Gazette Staff Writer — Tuesday, April 28th, 2015
Camarillo, CA - CSU Channel Islands (CI) will bestow honors on high-achieving graduating seniors during its 2015 Honors Convocation, Saturday, May 9, at 6:30 p.m. at the John Spoor Broome Library Plaza. The ceremony is open to all students earning honors and graduating from fall 2014 through summer 2015.
To receive honors at graduation, a student must have completed a minimum of 30 units at CI for a letter grade and earned a grade point average of 3.50 or above in all CI and transfer coursework. Graduates may receive honors at one of the following three levels: [!@#$] laude for GPAs of 3.50 – 3.74; magna [!@#$] laude for GPAs of 3.75 – 3.89; and summa [!@#$] laude for GPAs of 3.90 – 4.0.
CI also celebrates the outstanding achievements of graduating seniors in areas that span the campus. Graduating President's Scholars will be recognized during the ceremony. The CI President's Scholars Program provides stellar incoming students with a scholarship that is renewable for four years, and includes full resident fees, a generous textbook allowance, and the use of a laptop computer.
CI also recognizes outstanding students in each major with Program Honors, and acknowledges students with achievements in the areas of community engagement and integrative, multicultural, and international perspectives with Mission Center Awards. Graduating students who are members of the Mortar Board Four Pillars Chapter, the nation's premier honor society, will also be recognized during the event.
www.goventura.org.
For additional information, contact Merissa Stith, Assistant Manager of Conferences & Events, at 805-437-8548 or merissa.stith@csuci.edu.
About California State University Channel Islands
CSU Channel Islands (CI) is the only four-year, public university in Ventura County and is known for its interdisciplinary, multicultural and international perspectives, and its emphasis on experiential and service learning. CI's strong academic programs focus on business, sciences, liberal studies, teaching credentials, and innovative master's degrees. Students benefit from individual attention, up-to-date technology, and classroom instruction augmented by outstanding faculty research. CI has been designated by the U.S. Department of Education as a Hispanic-Serving Institution and is committed to serving students of all backgrounds from the region and beyond. Connect with and learn more about CI by visiting CI's Social Media.
The California State University (CSU) will reach a significant milestone of 3 million alumni during commencement in spring 2015 and has launched the world's largest yearbook. The Class of 3 Million online yearbook is an interactive platform where alumni can create a profile and connect with the millions of other alumni from the 23 CSU campuses across the state. Alumni who sign up for the yearbook will also be entered into a special contest to win one of three $10,000 scholarships for a current or future student, sponsored by Herff Jones. For more information about the yearbook and the Class of 3 Million, visit https://classof3million.calstate.edu/