CI to share STEM grant to promote women in science careers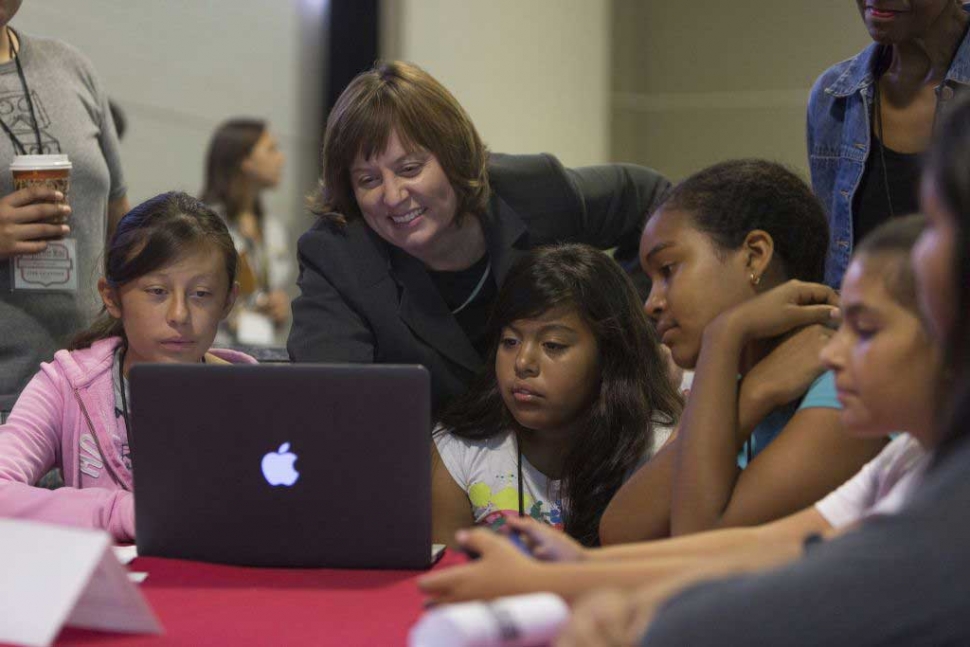 By Gazette Staff Writer — Monday, November 9th, 2015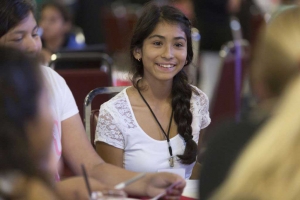 Camarillo, CA - CSU Channel Islands (CI) and three other Hispanic-Serving Institutions in California will share a $750,000 grant from the National Science Foundation (NSF) to encourage women to enter science, technology, engineering and mathematics (STEM) careers.
Over the next five years, CI; University of California, Santa Barbara (UCSB); University of California, Merced; and San Diego State University will use the grant to establish the Center for Research, Excellence and Diversity in Team Science (CREDITS), a research and training program designed to encourage more women, especially women of color, to enter STEM disciplines.
To that end, CI and the three other founding members of the initiative will organize what are known as "team science retreats" that target female faculty members and researchers with a special focus on minority women who do not have enough representation in the STEM disciplines. "Team science" is defined as interdisciplinary, collaborative research among two or more scientists.
Beginning in January of 2016, representatives from the four universities will get together to work out the details of the team science retreats. The group of representatives will also create workshops that will study the elements that diversity brings to collaborative scientific research.
The group of university representatives will also create training programs for women and people of color on how to be team leaders, how to create effective teams, and how to be good team members.
The NSF grant places UCSB at the helm of the cooperative project as the university already conducts team science retreats within the University of California (UC) system.
"The idea is to take a program that has been successful at one institution and scale it to meet the needs of different types of institutions," said lead principal investigator Barbara Endemano Walker, a director of research development at UCSB's Office of Research. "So we took the UC team science retreat model that we already developed in the UC system and added our sister Cal State universities to the mix, this time focusing on Hispanic-Serving Institutions."
Co-Principal Investigator and Director of Hispanic-Serving Institution Initiatives, Amanda Quintero, Ph.D. said the project is a natural fit with CI because it promotes diversity and collaboration in STEM research.
"The UC-CSU team science retreats will provide our female faculty in STEM disciplines with opportunities to build professional networks in their disciplines and build strong research collaborations through cross-institutional partnerships," she said.
CI Dean of Arts & Sciences Karen Carey, Ph.D., said the CI campus is rich with potential STEM candidates.
"On our campus we're 65 percent women," Carey said. "Women are the ones who are going to school. And as a Hispanic-Serving Institution, the women here are predominately Hispanic. We know they can do it. We just have to encourage and help them be successful." Carey believes this grant will help close gender and ethnic disparities in STEM occupations in the state, a trend she hopes to ultimately see across the nation.
"The project has strong potential to make lasting change not just in the lives of the faculty members who participate, but in the institutions and STEM disciplines themselves as it creates systemic change that will support women in STEM for many years to come," Carey said.
About California State University Channel Islands
CSU Channel Islands (CI) is the only four-year, public university in Ventura County and is known for its interdisciplinary, multicultural and international perspectives, and its emphasis on experiential and service learning. CI's strong academic programs focus on business, sciences, liberal studies, teaching credentials, and innovative master's degrees. Students benefit from individual attention, up-to-date technology, and classroom instruction augmented by outstanding faculty research. CI has been designated by the U.S. Department of Education as a Hispanic-Serving Institution and is committed to serving students of all backgrounds from the region and beyond. Connect with and learn more about CI by visiting CI's Social Media.