CI Science Carnival unleashes the curious kid in all of us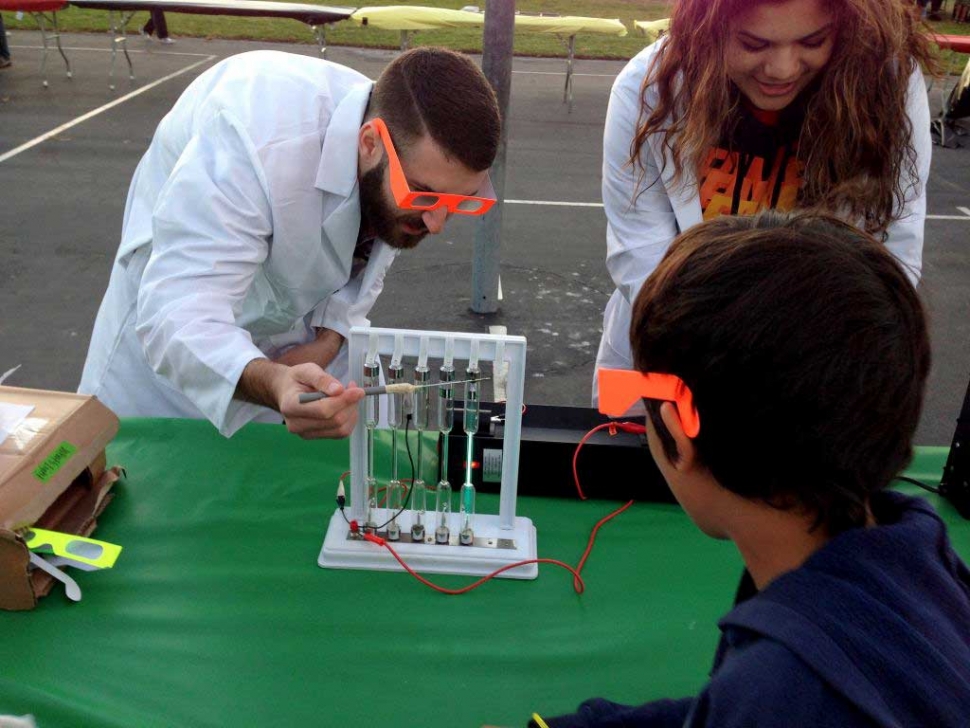 By Gazette Staff Writer — Wednesday, October 21st, 2015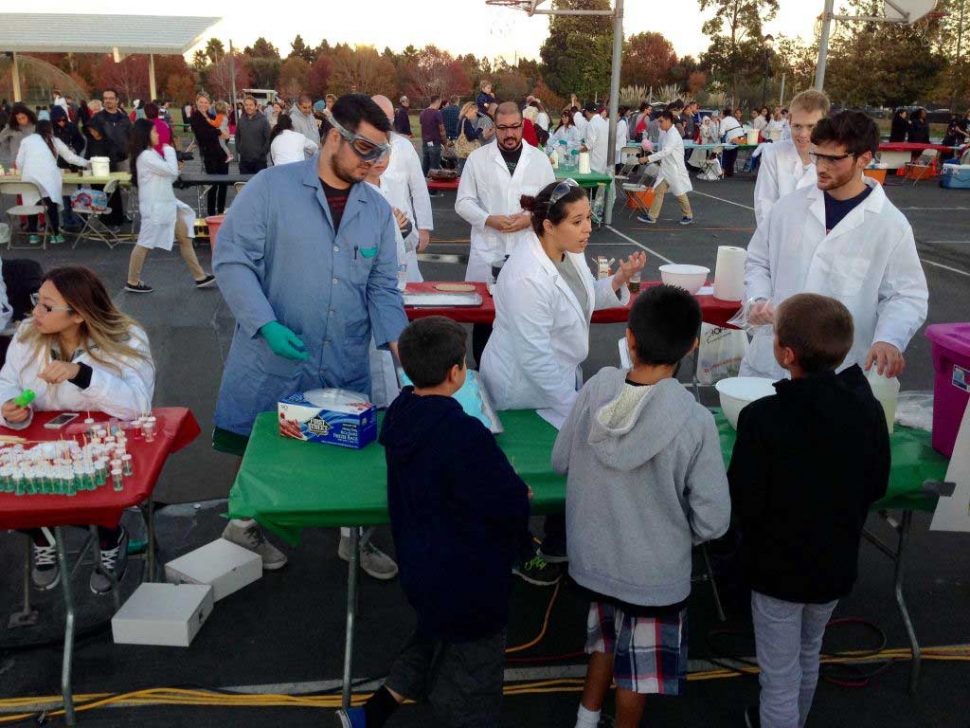 Camarillo, CA - Slime, banana pianos and the ever-popular screaming Gummi bears will be among more than 80 exploding, oozing, glowing and just plain fascinating hands-on science activities at CSU Channel Islands (CI)'s Seventh Annual Science Carnival.
Kids from kindergarten through eighth grade and their families are welcome to the free Halloween-themed Science Carnival, although Professor of Chemistry Philip Hampton, Ph.D., who organizes the carnival every year, says he has a broad definition of "kid."
"I'm a kid myself," he said. "We welcome 'kids' from one to 100 years old."
This year's Science Carnival will be held Saturday, Oct. 24 from 5 to 8 p.m. at Thurgood Marshall Elementary School at 2900 Thurgood Marshall Drive in Oxnard. Attendance at the event has increased more than tenfold since it began in 2009 with about 250 people in attendance. Hampton started the carnival with the help of two students.
Last year, 3,200 children and adult "kids" showed up to see the mirth and magic behind science.
"I just want kids to see the fun in science," Hampton said. "I just want them to engage in a night of science and say 'Hey! I think I can do science!'"
The first carnival had 30 displays compared with this year, which will boast 83 demonstrations.
Like Disneyland, this year's carnival has themed areas including: Imagination Zone; Tomorrowland; Wonderland; Carnival Zone; Launch Zone; Discovery Zone; Pyro Zone and the Sensation Zone.
Each themed area will house science demonstrations consistent with the name. For example, Imagination Zone will offer kids the chance to make their own lip balm, perfume and the ever-popular "make your own slime" station.
And yes, parents, your junior scientists get to take the slime home with them.
"It's one of the kids' favorite things," Hampton said. "It's kind of disgusting and that's exactly what kids like in science."
Another crowd-pleaser will be the Pyro Zone, where various experiments explode safely onstage, including self-carving pumpkins that explode into Jack-o-Lanterns and the Propane Mamba, which involves bubbles that catch fire on volunteers' hands when the bubbles are ignited.
The Pyro Zone is also where guests will see the combustion of sucrose, better-known as the Screaming Gummi Bear.
The Science Carnival has also enjoyed new partners and more collaboration each year. This year the carnival welcomes the Gull Wings Children's Museum, First Five of Ventura County, and the Discovery Center. .
Beneath all the slime and explosions is a purpose, Hampton said. Exposing students to the wonders of science aligns with the Ventura County STEM Regional Network's goals.
VC STEM is a leadership hub for businesses, schools, parent organizations and many other entities interested in attracting students to STEM careers and making STEM education the best it can be in Ventura County.
This year, the carnival is drawing in volunteers from some of the science and teaching academies in the Oxnard Union High School District.
The Science Carnival is funded in part through CI's Project ACCESO, a U.S. Department of Education Hispanic-Serving Institution grant that promotes STEM learning. Funding also comes from the California Los Padres Section of the American Chemical Society.
Free parking is available at the elementary school and at nearby Oxnard High School but is somewhat limited. We encourage you to come early and look for message signs with information about parking. Kids are encouraged to wear their Halloween costumes! Food truck on site.
For more: http://www.csuci.edu/sciencecarnival.
About California State University Channel Islands
CSU Channel Islands (CI) is the only four-year, public university in Ventura County and is known for its interdisciplinary, multicultural and international perspectives, and its emphasis on experiential and service learning. CI's strong academic programs focus on business, sciences, liberal studies, teaching credentials, and innovative master's degrees. Students benefit from individual attention, up-to-date technology, and classroom instruction augmented by outstanding faculty research. CI has been designated by the U.S. Department of Education as a Hispanic-Serving Institution and is committed to serving students of all backgrounds from the region and beyond. Connect with and learn more about CI by visiting CI's Social Media.