CI ready to greet Special Olympics athletes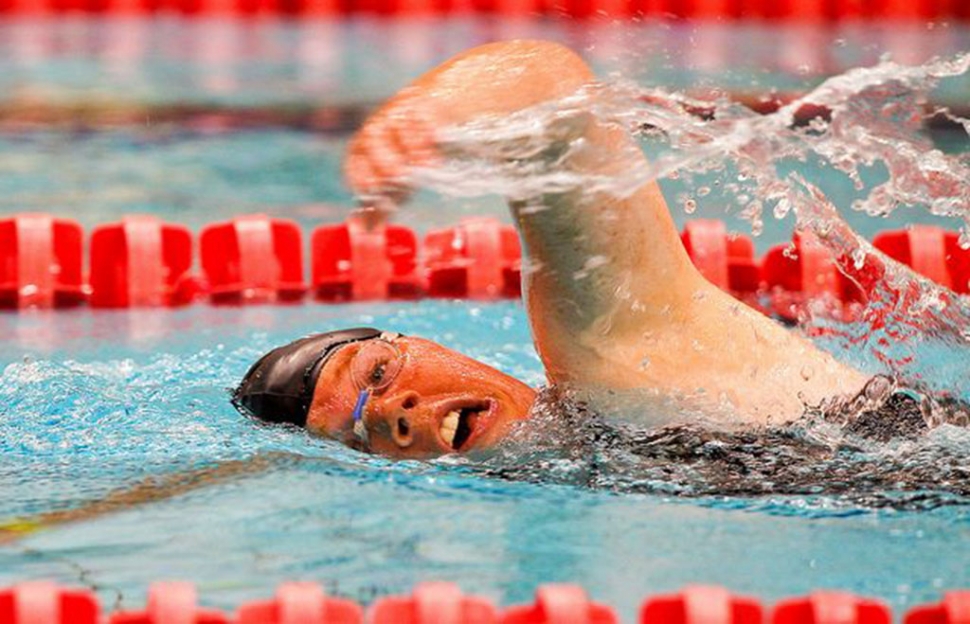 By Gazette Staff Writer — Monday, July 13th, 2015
Camarillo, CA - The public is invited to help CSU Channel Islands (CI) and the City of Camarillo and the Camarillo Chamber of Commerce welcome Special Olympics athletes, coaches and ambassadors set to arrive on the CI campus Tuesday, July 21 at 2:30 p.m.
Camarillo is one of about 100 host cities in Southern California who are treating the 7,000 Special Olympics athletes and their support teams to a taste of Southern California culture before the 2015 Special Olympics World Summer Games, which begin on Saturday, July 25.
"Host towns are important because they help promote awareness and it gives the athletes a chance to adjust to the time change and the climate after flying across the world," said Maureen Fedail, Director of Host Towns for Special Olympics World Summer Games Los Angeles 2015. "With the Southern California footprint from San Diego to San Luis Obispo, this gives all the Southern California communities a chance to welcome these athletes and partake in this historic, once-in-a-lifetime opportunity."
Camarillo is hosting a total of 96 athletes, coaches and ambassadors from New Zealand and Saudi Arabia from July 21 to July 24. The 96 athletes, ambassadors and coaches from both countries will stay at CI's residence halls.
"We are delighted and honored to host Special Olympics athletes at CSU Channel Islands," said CI President Richard R. Rush. "We look forward to supporting these efforts and making friends for a lifetime."
The four days will be packed with tours, cultural exchanges, good food and warm welcomes as Camarillo takes the world stage.
Three of the events are open to the public: the Arrival Celebration, a Thursday exhibition basketball game, and the Friday Departure Celebration.
The New Zealand athletes will arrive around 2 p.m. Tuesday, July 21. The delegation from Saudi Arabia will arrive later that evening.
The athletes and their delegations will arrive at CI's Tree House Courtyard on Tuesday afternoon, where the community is invited to welcome the visitors and enjoy cookies and lemonade. Parking is free for the event; follow campus directional signs.
After the welcome celebration from 2:30 to 4:30 p.m., the athletes and their delegations will settle into Santa Cruz Village, the residence hall where they will stay with the teams from Saudi Arabia.
At noon on Wednesday, July 22, the athletes will be picked up by Roadrunner Shuttle, one of many businesses offering their services for free for the athletes, and taken to the Camarillo Airport Museum where they will be treated to a lunch and tour of the museum by the Ventura County Ninety-Nines, a chapter of an international organization of women pilots.
After a lunch catered by Scofield Catering and Management, the athletes, coaches and support crews will hear from the Ninety-Nines; Ventura County Director of Airports Todd McNamee; California State Assemblymember Jacqui Irwin; Ventura County Supervisor Kathy Long; and Jason Barnes, a CI alumnus and representative from Congresswoman Julia Brownley's office.
Then, there will be a fly-by of World War II-era aircraft flown by the Commemorative Air Force SoCal Wing; and demonstrations from the Ventura County Sheriff's Helicopter Operations and the Ventura County Fire Department.
On Wednesday, the Special Olympics athletes will be guests for dinner at the Camarillo Church of Jesus Christ of Latter-day Saints.
Because they need to be prepared for the Special Olympics, the athletes will train at the Camarillo Boys & Girls Club all week.
On Thursday, July 23, the athletes will break for an outdoor lunch courtesy of Camarillo's CMA or "Client-Minded Agents," an organization of Camarillo real estate agents.
Later that night, the public is invited to a Saudi Arabia versus New Zealand exhibition basketball game. Tipoff is at 7 p.m. at the Camarillo Boys & Girls Club at 1500 Temple Avenue. Parking is free and guests are asked to arrive by 6:30 p.m.
The public is welcome Friday morning, July 24, at the Departure Celebration, scheduled for 10 to 11 a.m. at CI's Tree House Courtyard.
To attend the public events, visit: http://go.csuci.edu/SO2015
You can keep up with all the Camarillo Host Town events on Facebook's "Host Town Camarillo" page.
About California State University Channel Islands
CSU Channel Islands (CI) is the only four-year, public university in Ventura County and is known for its interdisciplinary, multicultural and international perspectives, and its emphasis on experiential and service learning. CI's strong academic programs focus on business, sciences, liberal studies, teaching credentials, and innovative master's degrees. Students benefit from individual attention, up-to-date technology, and classroom instruction augmented by outstanding faculty research. CI has been designated by the U.S. Department of Education as a Hispanic-Serving Institution and is committed to serving students of all backgrounds from the region and beyond. Connect with and learn more about CI by visiting CI's Social Media.