CI Presents Sixth Annual Student Research Conference
By Gazette Staff Writer — Monday, May 5th, 2014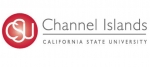 California State University Channel Islands
Camarillo, CA - CSU Channel Islands (CI) will showcase the research and collaborative work of faculty and students at the Sixth Annual Student Research Conference on Saturday, May 10, from 9 a.m. to 11:30 a.m. at the John Spoor Broome Library on the CI campus. The event, sponsored by SAGE Publications, is free and open to the public. Please register to attend this event at http://go.csuci.edu/src.
The annual forum highlights the research, scholarship, creative activities and grants of CI faculty and students in a series of collaborative and individual exhibitions. There will be 30 faculty-student presentations and more than 100 posters representing students' final projects, on a variety of topics, including:
• Effects of the Springs Fire on Plant Communities in the Santa Monica Mountains
• Electronic Cigarettes and Smoking Cessation
• Profiling of Human Normal and Cancer Cell Lines Using Phenotype Microarray Analysis
• Want to Know Who's At Risk for Internet Addiction? Click Here
• The Analysis of Mercury in local Seafood from Ventura Harbor to Long Beach Harbor
• Correlation of Surface Level Ozone (O3) and Weather Conditions in Camarillo California
• Impact of Storytelling on Students' Learning of Mathematics
Nearly half of all CI graduating seniors take part in some form of research or creative activity. Student research and collaboration on faculty-student research are integral to CI's mission. The projects foster experiential learning, encourage partnerships, strengthen the University's connections to the region, and help tackle problems in the community, environment and society.
Complimentary event parking is limited and only available in the designated parking lot. Once on campus, follow the directional signage to event parking and location. Free parking is also available at the Camarillo Metrolink Station/Lewis Road parking lot with bus service to and from the campus. The cash-only bus fare is $1.25 each way. Buses arrive and depart from the Camarillo Metrolink Station every 30 minutes from 7 a.m. to 10 p.m., Monday through Friday. For exact times, check the schedule at: www.goventura.org.
For additional information please visit http://go.csuci.edu/src or contact Merissa Stith, Events Coordinator, at 805-437-8548 or merissa.stith@csuci.edu.
About California State University Channel Islands
CSU Channel Islands (CI) is the only four-year, public university in Ventura County and is known for its interdisciplinary, multicultural and international perspectives, and its emphasis on experiential and service learning. CI's strong academic programs focus on business, sciences, liberal studies, teaching credentials, and innovative master's degrees. Students benefit from individual attention, up-to-date technology, and classroom instruction augmented by outstanding faculty research. CI has been designated by the U.S. Department of Education as a Hispanic-Serving Institution and is committed to serving students of all backgrounds from the region and beyond. Connect with and learn more about CI by visiting CI's Social Media.