CI to present Internet Export Marketing workshop
By Gazette Staff Writer — Monday, November 10th, 2014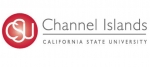 California State University Channel Islands
Camarillo, CA - The Institute for Global Economic Research (IGER) at CSU Channel Islands (CI) will present "Internet Export Marketing," a free workshop offering expert advice to regional businesses on how to establish successful Internet strategies for export marketing. The workshop will be held Friday, Nov. 14, from 8:30 a.m. to noon in Malibu Hall 100 on the CI campus.
Offered by Trade Connect, a program of the Port of Los Angeles, in partnership with IGER and the Martin V. Smith School of Business & Economics, the event shares expertise on topics including how to establish effective online branding, develop high-impact advertising, and identify key Internet research tools. The workshop is geared to business executives and entrepreneurs starting and/or expanding exports in foreign markets. The keynote speaker is Mark Matsumoto, Managing Director of California Education and Training Export Consortium (ETEC), Inc.
Continental breakfast is included. Participants are encouraged to register by Friday, Nov. 7, at http://go.cusci.edu/IGERexport.
Parking for this event is complimentary and limited. Upon entering campus, follow signs to the designated lot. Once parked, guests may follow the walking signage to the event or use the free shuttle service.
Contact Jennifer Iden at jennifer.iden@csuci.edu or 805-437-3979 for more information.
About California State University Channel Islands
CSU Channel Islands (CI) is the only four-year, public university in Ventura County and is known for its interdisciplinary, multicultural and international perspectives, and its emphasis on experiential and service learning. CI's strong academic programs focus on business, sciences, liberal studies, teaching credentials, and innovative master's degrees. Students benefit from individual attention, up-to-date technology, and classroom instruction augmented by outstanding faculty research. CI has been designated by the U.S. Department of Education as a Hispanic-Serving Institution and is committed to serving students of all backgrounds from the region and beyond. Connect with and learn more about CI by visiting CI's Social Media.
The California State University (CSU) will reach a significant milestone of 3 million alumni during commencement in spring 2015 and has launched the world's largest yearbook. The Class of 3 Million online yearbook is an interactive platform where alumni can create a profile and connect with the millions of other alumni from the 23 CSU campuses across the state. Alumni who sign up for the yearbook will also be entered into a special contest to win one of three $10,000 scholarships for a current or future student, sponsored by Herff Jones. For more information about the yearbook and the Class of 3 Million, visit https://classof3million.calstate.edu/