CI to present exhibit on "CI: It's All In The Name Santa Rosa Island - An Innovative Teaching and Research Site"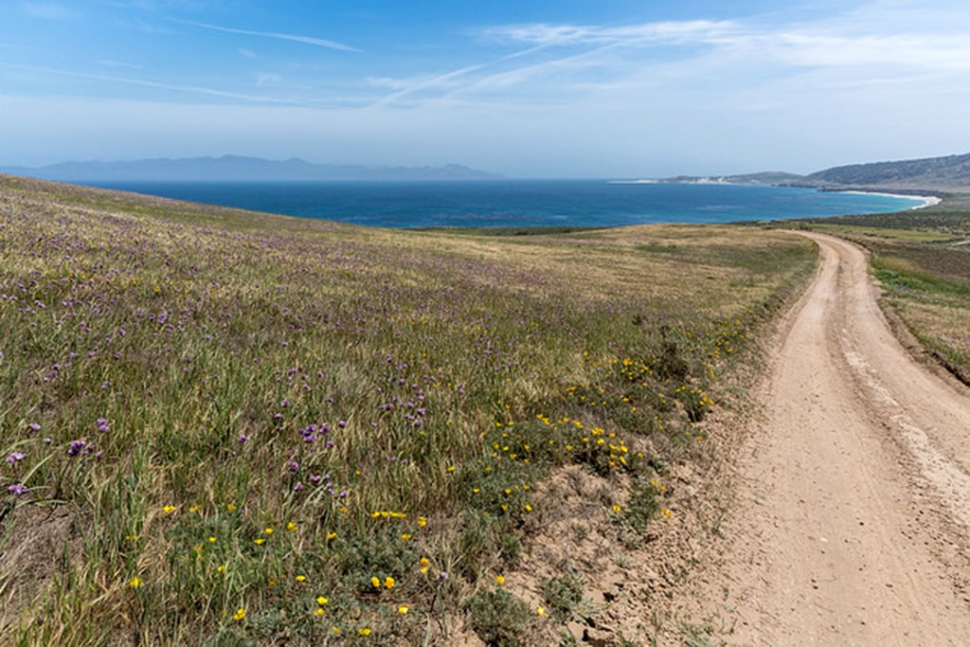 By Gazette Staff Writer — Tuesday, March 17th, 2015
Camarillo, CA - The Art Program at CSU Channel Islands (CI) is pleased to announce the opening of the exhibition "CI: It's All In The Name Santa Rosa Island – An Innovative Teaching and Research Site" on the second floor of the John Spoor Broome Library.
The exhibit opened March 12 and will continue through April 12. A free public reception will take place on Thursday, April 2, from 5 to 6:30 p.m.
The exhibition organized by Irina D. Costache, Ph.D., Dan Wakelee, Ph.D. and Cause Hanna, Ph.D. and curated by Costache, celebrates the innovative educational and research projects developed by CI students, faculty and staff at the Santa Rosa Island Research Station (SRIRS). The research station is a primary example of what makes CI a unique institution and is possible with CI's partnership with the National Park Service and a host of other research and educational institutions. SRIRS offers a pathway for CI students to explore one of North America's unique places and actively cultivates a community of Channel Islands stewards across disciplines, socio-economic backgrounds, and academic levels.
Numerous CI programs participating in the show include: Anthropology, Art, Biology, Business, Communication, English, ESRM, Political Science and Sociology, as well as the 2014 Faculty Writing Retreat and the Student Affairs/ Student Life Orientation. The diverse projects presented underline the immense value of this unique "classroom." Santa Rosa Island is not only a site that enhances knowledge about various disciplines taught on campus, but it is also as a place to reflect about nature, the world, and oneself. The powerful, beautiful and thoughtful images, texts, artworks, and objects in this exhibition highlight interdiscilinarity and community engagement and illustrate the commitment of the SRIRS and the Broome Art Gallery to support the mission of the University.
Limited parking is available on campus with the purchase of a $6 daily permit; follow signs to the parking permit dispensers. Free parking is available at the Camarillo Metrolink Station/Lewis Road with bus service to and from the campus. Riders should board the CI Vista Bus to the campus; the cash-only fare is $1.25 each way. Buses arrive and depart from the Camarillo Metrolink Station every 30 minutes from 7 a.m. to 10 p.m. Monday through Friday. For exact times, check the schedule at www.goventura.org.
The John Spoor Broome Library Art Gallery is located on the second floor of the John Spoor Broome Library. Gallery hours are Monday through Thursday, 10 a.m. to 8 p.m.; Friday and Saturday, 10 a.m. to 5 p.m.; and Sunday, 1 to 5 p.m. For additional information, contact the Art Program at 805-437-2772; Irina D. Costache at irina.costache@csuci.edu; or the John Spoor Broome Library at 805-437-8561.
About California State University Channel Islands
CSU Channel Islands (CI) is the only four-year, public university in Ventura County and is known for its interdisciplinary, multicultural and international perspectives, and its emphasis on experiential and service learning. CI's strong academic programs focus on business, sciences, liberal studies, teaching credentials, and innovative master's degrees. Students benefit from individual attention, up-to-date technology, and classroom instruction augmented by outstanding faculty research. CI has been designated by the U.S. Department of Education as a Hispanic-Serving Institution and is committed to serving students of all backgrounds from the region and beyond. Connect with and learn more about CI by visiting CI's Social Media.
The California State University (CSU) will reach a significant milestone of 3 million alumni during commencement in spring 2015 and has launched the world's largest yearbook. The Class of 3 Million online yearbook is an interactive platform where alumni can create a profile and connect with the millions of other alumni from the 23 CSU campuses across the state. Alumni who sign up for the yearbook will also be entered into a special contest to win one of three $10,000 scholarships for a current or future student, sponsored by Herff Jones. For more information about the yearbook and the Class of 3 Million, visit https://classof3million.calstate.edu/