CI named a top school for military and veteran education
By Gazette Staff Writer — Monday, December 22nd, 2014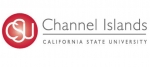 California State University Channel Islands
Camarillo, CA - After 20 years in the U.S. Navy, Andrew Ayres enrolled in CSU Channel Islands (CI), where he was surrounded with students and no longer answered to a commanding officer.
"It was a difficult transition," said Ayres, 42, of Newbury Park. "The one thing I missed more than anything was the camaraderie."
Ayres found the fellowship of former and active duty military as well as help with the transition from the military to academia through CI's Veterans Affairs Program. The effectiveness of CI's Veterans' program caught the attention of Military Advanced Education magazine, which just named CI as a Top School in Military Advanced Education's (MAE) 2015 Guide to Colleges & Universities for the fourth year in a row.
"For being a relatively new Veterans Affairs Program, it seems CI has implemented quite a few support services for its military and veteran students," said MAE editor Kelly Fodel.
CI Veterans Affairs Program Coordinator Jay Derrico launched the program almost four years ago. While researching and listening to the needs of military and veteran students, Derrico heard common themes. For example, a CI student veteran's average age is between 26 and 30 with some college and a wealth of life experience.
"They have been through quite a bit in their military career, and it has matured them quite a bit," Derrico said. "And it's a totally different lifestyle. Veterans when they are active military are in a very structured environment, and school is probably the most unstructured environment you can go to."
Among other services, the Veterans Affairs Program provides student military and veterans with information about financial aid; paid internships; workshops; peer-to-peer counseling and a resource center inside CI's Bell Tower where veterans and military can get information, study, or just talk.
That's where Ayres met psychology major and former Seabee Kevin Taylor, 42, of Oxnard.
"I found Kevin who also likes sports, so I can dog out on him and his Florida State Seminoles," said Ayres, a University of Georgia Bulldogs fan.
"My team is in a playoff," Taylor shot back with a grin.
The MAE Guide to Colleges & Universities provides students with information about institutions like CI, which go out of their way for their men and women in uniform. The 2015 Guide will be released in their December issue.
About California State University Channel Islands
CSU Channel Islands (CI) is the only four-year, public university in Ventura County and is known for its interdisciplinary, multicultural and international perspectives, and its emphasis on experiential and service learning. CI's strong academic programs focus on business, sciences, liberal studies, teaching credentials, and innovative master's degrees. Students benefit from individual attention, up-to-date technology, and classroom instruction augmented by outstanding faculty research. CI has been designated by the U.S. Department of Education as a Hispanic-Serving Institution and is committed to serving students of all backgrounds from the region and beyond. Connect with and learn more about CI by visiting CI's Social Media.
The California State University (CSU) will reach a significant milestone of 3 million alumni during commencement in spring 2015 and has launched the world's largest yearbook. The Class of 3 Million online yearbook is an interactive platform where alumni can create a profile and connect with the millions of other alumni from the 23 CSU campuses across the state. Alumni who sign up for the yearbook will also be entered into a special contest to win one of three $10,000 scholarships for a current or future student, sponsored by Herff Jones. For more information about the yearbook and the Class of 3 Million, visit https://classof3million.calstate.edu/