CI hosts summit with Oxnard College to discuss transfer student success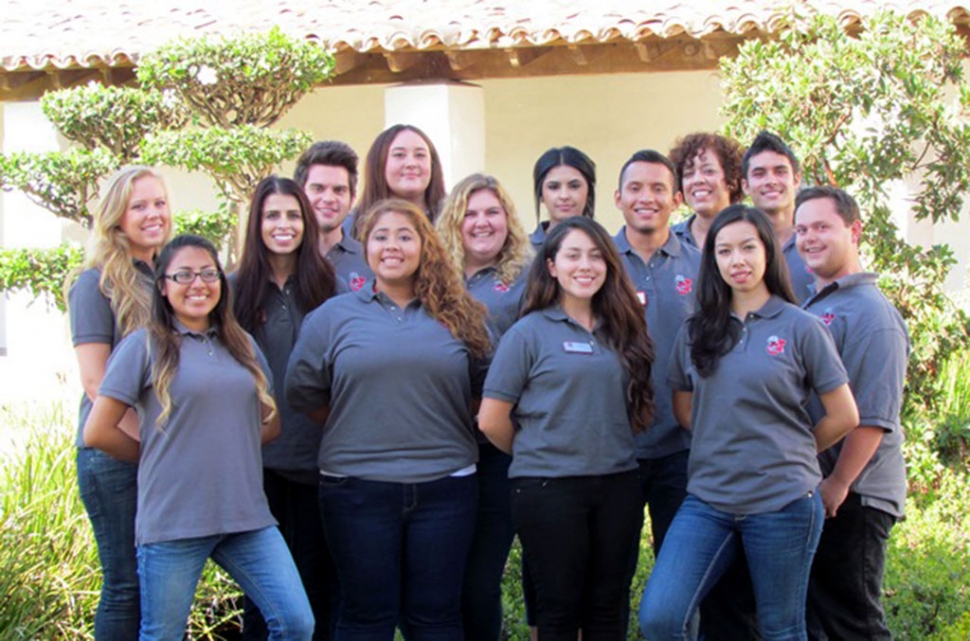 By Gazette Staff Writer — Monday, February 23rd, 2015
Camarillo, CA — Students who transfer from Oxnard College (OC) to CSU Channel Islands (CI) are the focal point of a summit scheduled for Friday, Feb. 20 on the CI campus.
Representatives from CI and OC will meet at Malibu Hall from 9 a.m. to 12 p.m. to discuss ways to fully prepare community college students to excel in class, make it to graduation day, and perhaps transfer and one day also graduate from CI.
More than 46 percent of Ventura County high school graduates enroll in community college—one of the highest community college attendance rates in the state.
But the number of community college students who graduate and/or transfer to a four-year university is much lower.
A Transfer Velocity Study of the 2007-08 Intent to Transfer Cohort shows that only five percent of OC students transfer to four-year universities within three years.
"There is a real transfer bottleneck in terms of students transferring out within two years," said Amanda Quintero, Ph.D., Director of the Hispanic Serving Institute Initiative and Title V Projects. "The longer it takes for students to transfer out of the community college system, the less access they have to financial resources to complete a baccalaureate degree."
Among Hispanic high school students in Ventura County, only 22.2 percent graduate with grades and test scores making them eligible for direct entry to a four-year university compared with 45.9 percent eligibility among non-Hispanic students.
These statistics have a disproportionate impact on large numbers of Hispanic students as many start their pathway to a baccalaureate degree at a community college. Often these students are the first in their family to attend college or from lower socioeconomic groups.
To create a better pipeline from community colleges to four-year universities, the National Survey of Student Engagement and Center for Community College Engagement in partnership with Excelencia in Education selected CI and OC to be part of a nationwide study.
CI and OC are among 11 four-year institutions paired with community colleges across the nation. These partnerships are charged with looking at policies, teaching practices and other systems so that all involved can help better prepare transfer students to have an optimal college experience.
"The summit will help advance strategies to increase the number of students who transfer out of Oxnard College and who graduate from CSU Channel Islands," Quintero said.
One strategy already in place involves students from Project ISLAS who help transfer students navigate the CI campus on a practical, social and academic level.
Project ISLAS is an effort in which CI students, staff and faculty create a pathway to college with advice, support and other resources that target transfer students once they transition to CI.
The summit on Feb. 20 will allow representatives from Oxnard College and CSU Channel Islands to discuss possible barriers that students may be encountering—particularly Hispanic students—when they pursue a degree at Oxnard College and may wish to continue their education at CSU Channel Islands.
About California State University Channel Islands
CSU Channel Islands (CI) is the only four-year, public university in Ventura County and is known for its interdisciplinary, multicultural and international perspectives, and its emphasis on experiential and service learning. CI's strong academic programs focus on business, sciences, liberal studies, teaching credentials, and innovative master's degrees. Students benefit from individual attention, up-to-date technology, and classroom instruction augmented by outstanding faculty research. CI has been designated by the U.S. Department of Education as a Hispanic-Serving Institution and is committed to serving students of all backgrounds from the region and beyond. Connect with and learn more about CI by visiting CI's Social Media.
The California State University (CSU) will reach a significant milestone of 3 million alumni during commencement in spring 2015 and has launched the world's largest yearbook. The Class of 3 Million online yearbook is an interactive platform where alumni can create a profile and connect with the millions of other alumni from the 23 CSU campuses across the state. Alumni who sign up for the yearbook will also be entered into a special contest to win one of three $10,000 scholarships for a current or future student, sponsored by Herff Jones. For more information about the yearbook and the Class of 3 Million, visit https://classof3million.calstate.edu/