CI to host unmanned vehicle 'Micro-Symposium' with AUVSI
By Gazette Staff Writer — Tuesday, October 21st, 2014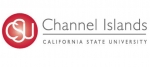 California State University Channel Islands
Camarillo, CA - Explore the exciting possibilities for unmanned vehicles in a half-day symposium featuring expert speakers and robotic displays on the CSU Channel Islands (CI) campus. On Friday, Nov. 7, from 2 to 6 p.m., in the Grand Salon, CI will host the Channel Islands Chapter of the Association of Unmanned Vehicle Systems International (AUVSI) Micro-Symposium. The event is $25 for the public; free to CI students; and $20 for AUVSI members and CI faculty. Guests may register in advance at: channelislands.auvsi.org/home.
AUVSI is a nonprofit organization advocating the advancement, application and utilization of unmanned systems in the tri-counties. The event will include expert panel sessions on unmanned vehicle applications in environmental, agricultural and tri-county business opportunities. Keynote remarks by Assemblyman Jeff Gorell of Camarillo will highlight the success of his Gold Team California economic development initiative. Elementary, high school and college students will present robotic displays and air vehicle and ground vehicle demonstrations are planned. The event will conclude with a social hour.
Complimentary event parking is limited and only available in the designated parking lot. Once on campus, follow the directional signage to event parking; then follow the walking signage to the event location. Free parking is available at the Camarillo Metrolink Station/Lewis Road parking lot with bus service to and from the campus. The cash-only bus fare is $1.25 each way. Buses arrive and depart from the Camarillo Metrolink Station every 30 minutes from 7 a.m. to 10 p.m., Monday through Friday. For exact times, check the schedule at www.goventura.org.
If you are interested in being an AUVSI Channel Islands Chapter event sponsor, please check the CIC AUVSI website, email mruavs@hotmail.com or call 805-816-0778. For additional CI information, contact Merissa Stith, Assistant Manager of Conferences & Events, at 805-437-8548 or merissa.stith@csuci.edu.
About California State University Channel Islands
CSU Channel Islands (CI) is the only four-year, public university in Ventura County and is known for its interdisciplinary, multicultural and international perspectives, and its emphasis on experiential and service learning. CI's strong academic programs focus on business, sciences, liberal studies, teaching credentials, and innovative master's degrees. Students benefit from individual attention, up-to-date technology, and classroom instruction augmented by outstanding faculty research. CI has been designated by the U.S. Department of Education as a Hispanic-Serving Institution and is committed to serving students of all backgrounds from the region and beyond. Connect with and learn more about CI by visiting CI's Social Media.