CI to Host Statewide Conference on Student Substance Abuse Prevention
By Gazette Staff Writer — Monday, March 17th, 2014
CSU, UC and community colleges unite for 2014 CSU Alcohol, Tobacco, and Other Drugs Educational Conference, featuring speeches by Oscar-winner Louis Gossett Jr. and others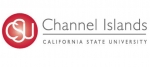 California State University Channel Islands
Camarillo, CA - CSU Channel Islands (CI) will host a statewide two-day conference highlighting successful efforts to prevent alcohol, tobacco and drug abuse among students. The 2014 CSU Alcohol, Tobacco, and Other Drugs (ATOD) Educational Conference, "Forecasting the Future: Intervention Today, Prevention Tomorrow," will take place Thursday, April 3, and Friday, April 4, on the CI campus.
The conference brings together students, staff and faculty from all 23 CSU campuses, as well as participants from the University of California campuses, community college campuses, and the community, to share ideas, activities, and promising practices in preventing substance abuse among students.
The annual event, being hosted for the first time by CI, is expected to draw 250 to 300 registered participants, making it the largest in the conference's 13-year history. It has already exceeded records for the number of registered program presenters and submissions.
The conference will feature opening keynote remarks by CI President Richard R. Rush and a closing address by acclaimed Oscar-winning actor, author and philanthropist Louis Gossett Jr. Gossett will share his poignant story of film, TV and theatre success, behind-the-scenes struggles with racism, alcohol and drug addiction, and his renewed purpose as founder of the Eracism Foundation, a nonprofit organization dedicated to stamping out racism and mentoring troubled youths.
Scott and Julia Starkey, founders of the national program Aware Awake Alive, will also join in the conference. After losing their son Carson to alcohol poisoning in a fraternity hazing ritual, the Starkeys formed Aware Awake Alive to bring alcohol awareness and education programs to schools nationwide and prevent others from suffering a similar tragedy.
Over the two-day conference, colleges and universities from around the state will share successful programs, lessons learned and plans for the future. A variety of topics will be covered, including alcohol and tobacco abuse prevention, bystander intervention and mental health issues. The conference also includes an awards presentation recognizing outstanding campus and individual efforts, break-out sessions highlighting key experts, research and initiatives, a student story panel, networking, and a vendor exposition.
"This is a great opportunity for CI to highlight our campus substance abuse prevention efforts, exchange information with colleagues throughout the state, and engage our campus and local community in addressing this important issue," said Dr. Wm. Gregory Sawyer, Vice President for Student Affairs. "By working collectively to fight substance abuse on and off college campuses, CI is strengthening our commitment to the CSU system, our students and our community."
ATOD is a program established by the CSU Chancellor's Office to educate students about the potential negative consequences of drug and alcohol use and/or abuse. Through innovative programming, peer education, campus outreach, and community collaborations, the ATOD program serves to create a harm-free environment in which students can achieve their academic goals and acquire skills necessary for life-long success.
The registration deadline for participants is Friday, March 21. To register or learn more, visit http://www.csuci.edu/atod, or contact the conference organizers, Dr. Deborah Gravelle at Deborah.gravelle@csuci.edu, or Dr. Jennifer Miller at jennifer.miller@csuci.edu.
About California State University Channel Islands
CSU Channel Islands (CI) is the only four-year, public university in Ventura County and is known for its interdisciplinary, multicultural and international perspectives, and its emphasis on experiential and service learning. CI's strong academic programs focus on business, sciences, liberal studies, teaching credentials, and innovative master's degrees. Students benefit from individual attention, up-to-date technology, and classroom instruction augmented by outstanding faculty research. CI has been designated by the U.S. Department of Education as a Hispanic-Serving Institution and is committed to serving students of all backgrounds from the region and beyond. Connect with and learn more about CI by visiting CI's Social Media.