CI to host historian and author Vicki Ruiz for "The Right to Remember: Latina Labor Leaders in California Agriculture"
By Gazette Staff Writer — Monday, March 30th, 2015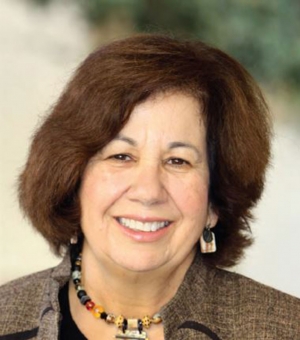 Vicki L. Ruiz
Camarillo, CA - CSU Channel Islands (CI) will host Latina scholar, historian and author Vicki L. Ruiz for "The Right to Remember: Latina Labor Leaders in California Agriculture, 1939-1961," Wednesday, April 1, from 4 to 5:30 p.m. in the John Spoor Broome Library, Room 1320. The presentation is free and open to the public and light refreshments will be served.
Ruiz is a Distinguished Professor of History and Chicano/Latino Studies at the University of California Irvine and the author, editor, and/or co-editor of several national award-winning books, including "From Out of the Shadows: Mexican Women in Twentieth-Century America," "Unequal Sisters: An Inclusive Reader in U.S. Women's History," "Latinas in the U.S.: A Historical Encyclopedia," and "Cannery Women, Cannery Lives."
A past president of the Organization of American Historians, the American Studies Association, the Berkshire Conference of Women Historians, and the Pacific Coast Branch of the American Historical Association and current president of the American Historical Association, she is an elected fellow of the American Academy of Arts and Sciences and the Society of American Historians. She currently serves on the advisory board of the Smithsonian's National Museum of American History.
Limited parking is available on campus with the purchase of a $6 daily permit; follow signs to the parking permit dispensers. Free parking is also available at the Camarillo Metrolink Station/Lewis Road parking lot in Camarillo with bus service to and from the campus. Riders should board the CI Vista Bus to the campus; the cash-only fare is $1.25 each way. Buses arrive and depart from the Camarillo Metrolink Station every 30 minutes from 7 a.m. to 10 p.m. Monday through Friday. For exact times, check the schedule at www.goventura.org.
This event is sponsored by CI's Instructionally Related Activities fund, and the History and Chicana/o Studies Programs. Contact CI Professor of History Frank Barajas at 805-437-8862 or frank.barajas@csuci.edu for additional information.
About California State University Channel Islands
CSU Channel Islands (CI) is the only four-year, public university in Ventura County and is known for its interdisciplinary, multicultural and international perspectives, and its emphasis on experiential and service learning. CI's strong academic programs focus on business, sciences, liberal studies, teaching credentials, and innovative master's degrees. Students benefit from individual attention, up-to-date technology, and classroom instruction augmented by outstanding faculty research. CI has been designated by the U.S. Department of Education as a Hispanic-Serving Institution and is committed to serving students of all backgrounds from the region and beyond. Connect with and learn more about CI by visiting CI's Social Media.
The California State University (CSU) will reach a significant milestone of 3 million alumni during commencement in spring 2015 and has launched the world's largest yearbook. The Class of 3 Million online yearbook is an interactive platform where alumni can create a profile and connect with the millions of other alumni from the 23 CSU campuses across the state. Alumni who sign up for the yearbook will also be entered into a special contest to win one of three $10,000 scholarships for a current or future student, sponsored by Herff Jones. For more information about the yearbook and the Class of 3 Million, visit https://classof3million.calstate.edu/