CI to host Climate Symposium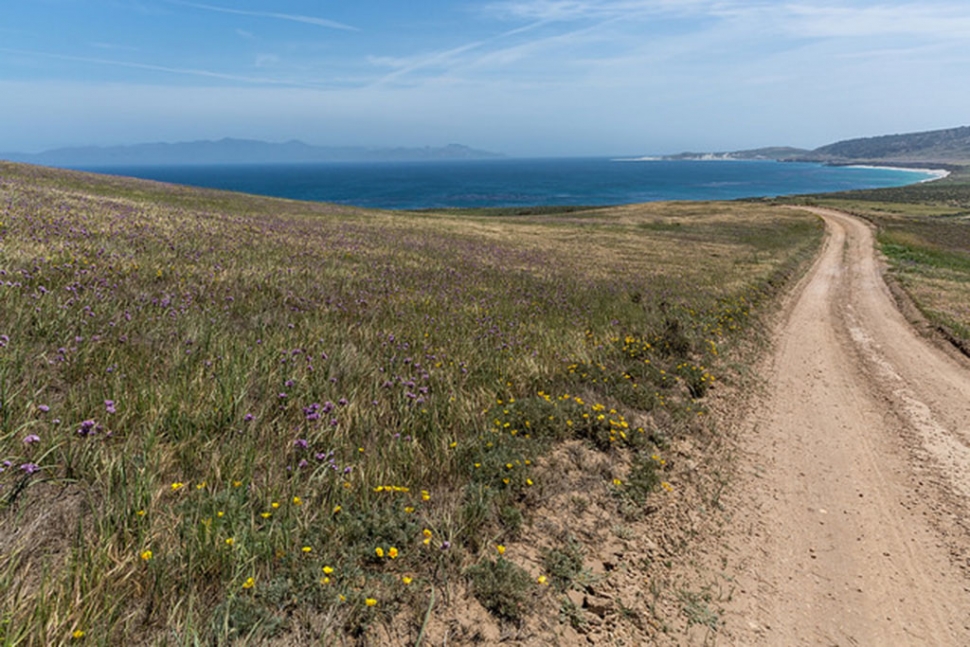 By Gazette Staff Writer — Tuesday, April 7th, 2015
Public forum on Friday, April 17, will convene experts on climate change impact and response
Camarillo, CA - Scientists, environmentalists, policymakers, public health officials, students and community members will converge at CSU Channel Islands (CI) on Friday, April 17, in a Climate Symposium tackling climate change effects and responses in our region. The event will take place from 12:30 to 6 p.m. in Aliso Hall 150.
Presented by CI's Center for Integrative Studies, the symposium is free, open to the public and includes a dinner reception. Advance registration is required at: https://csuci.qualtrics.com/jfe3/preview/SV_74INs9LipHsFk2N.
"The climate we are accustomed to is shifting in ways that will have severe and lasting repercussions for people and ecosystems," said Nitika Parmar, Associate Professor of Biology and Director of the Center for Integrative Studies. "This symposium will provide the public with substantial information about the crisis we are facing and ensuing responses, and also explore practical solutions for adapting our lifestyles for a better tomorrow."
The panel features seven speakers who bring a wide range of perspectives and expertise on the issue of climate change, including policy makers, scientists, public health and planning officials, documentary filmmakers, and a CI student whose research is contributing to understanding changes in the climate. Audience Q&A sessions will follow each speaker. A complete schedule of speakers, topics and times is included below.
CIS Climate Symposium Schedule
Friday, April 17, 2015
12:30 – 6:00 p.m.
Aliso Hall 150
12:30 p.m. Opening remarks by Dan Wakelee, Associate Provost, and Nitika Parmar, Director, Center for Integrative Studies
1:00 p.m. Chris Williamson, AICP, Principal Planner, City of Oxnard Planning Division
"The Climate Change Paradigm Change: From IPCC to You"
1:40 p.m. Jonathan Parfrey, Executive Director of Climate Resolve
"Climate Change in Southern California - Addressing our Era's Extraordinary Challenge"
2:20 p.m. Julie Bursek, Team Lead for Education and Outreach, Channel Islands National Marine Sanctuary (NOAA)
"Understanding the Vulnerability of Deep Sea Coral to Ocean Acidification in Channel Islands National Marine Sanctuary"
BREAK
3:10 p.m. Christopher Phillipp, Director of e-Learning, The Climate Institute, Washington, D.C.; Emmy winning film producer
"Climate Change and Human Health"
3:50 p.m. Mary Byrd, Community Programs Supervisor, Santa Barbara County Air Pollution Control District
"Local to Global: The Changing Relationships between Issues in Air, Water, and Climate Change"
4:30 p.m. Alex Greene, CI Environmental Science & Resource Management student
"Port Hueneme Coastal Inundation in an Era of Rising Seas"
5:10 p.m. Ann Hancock, Executive Director, Center for Climate Protection
"Mobilizing for Action: Sonoma County's Climate Story and Solutions"
6:00 p.m. Reception and dinner
Limited parking is available on campus with the purchase of a $6 daily permit; follow signs to the parking permit dispensers. Free parking is also available at the Camarillo Metrolink Station/Lewis Road parking lot in Camarillo with bus service to and from the campus. Riders should board the CI Vista Bus to the campus; the cash-only fare is $1.25 each way. Buses arrive and depart from the Camarillo Metrolink Station every 30 minutes from 7 a.m. to 10 p.m. Monday through Friday. For exact times, check the schedule at www.goventura.org.
Register at https://csuci.qualtrics.com/jfe3/preview/SV_74INs9LipHsFk2N. For more information, contact Nitika Parmar at 805-437-8873 or nitika.parmar@csuci.edu.
About California State University Channel Islands
CSU Channel Islands (CI) is the only four-year, public university in Ventura County and is known for its interdisciplinary, multicultural and international perspectives, and its emphasis on experiential and service learning. CI's strong academic programs focus on business, sciences, liberal studies, teaching credentials, and innovative master's degrees. Students benefit from individual attention, up-to-date technology, and classroom instruction augmented by outstanding faculty research. CI has been designated by the U.S. Department of Education as a Hispanic-Serving Institution and is committed to serving students of all backgrounds from the region and beyond. Connect with and learn more about CI by visiting CI's Social Media.
The California State University (CSU) will reach a significant milestone of 3 million alumni during commencement in spring 2015 and has launched the world's largest yearbook. The Class of 3 Million online yearbook is an interactive platform where alumni can create a profile and connect with the millions of other alumni from the 23 CSU campuses across the state. Alumni who sign up for the yearbook will also be entered into a special contest to win one of three $10,000 scholarships for a current or future student, sponsored by Herff Jones. For more information about the yearbook and the Class of 3 Million, visit https://classof3million.calstate.edu/