CI gets final approval for Ed.D. online degree program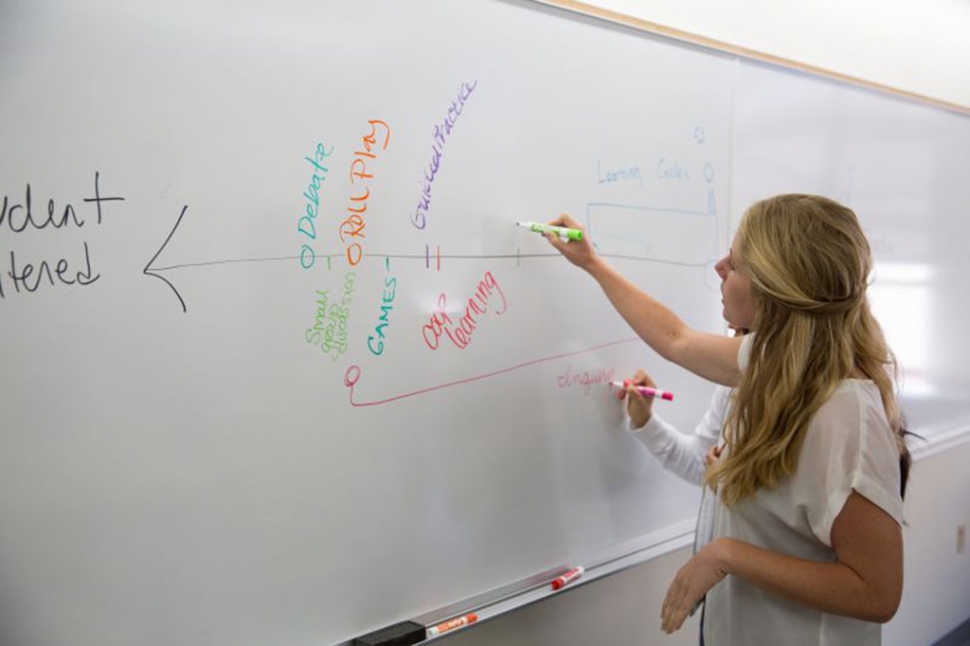 By Gazette Staff Writer — Tuesday, July 28th, 2015
Camarillo, CA - CSU Channel Islands (CI) recently received approval from the Western Association for Schools and Colleges (WASC) for its first doctoral program, a Doctorate of Education or Ed.D. WASC is one of six regional college and university accrediting associations in the United States.
CI developed the Collaborative Online Doctorate in Educational Leadership (CODEL) program in partnership with CSU Fresno.
Students wishing to pursue an Ed.D. through the CODEL program, which includes the options of P-12 or higher education leadership, can begin in summer of 2016. The 60-unit program will take three years and include a dissertation.
"This step allows us to keep pace with the needs of our educational community," said CI President Richard R. Rush. "There is significant demand for qualified teachers and administrators in our area. We look forward to the day when we graduate our first cohort of doctoral students."
Associate Professor of Education Kaia Tollefson, Ph.D., one of the co-directors of the new Ed.D. program, is pleased to see a public option for those wishing to pursue doctoral studies in education in Ventura County.
"In order for us to be effective in promoting and building the public good, we have to have publicly-supported education at every level of the system," Tollefson said. "Supporting access to excellent educational opportunities for students at every level is fundamental to the public good."
A high quality, online doctoral program at a public university expands access and opportunity, making a doctorate in P-12 and higher education leadership a more feasible and affordable option for qualified applicants, she said.
The new doctoral program adds to the momentum that CI's School of Education has already achieved at the credential and graduate levels of study in Educational Leadership.
Of the most recent cohort of students who graduated from CI's Masters in Education and Administrative Services Credential program in spring 2015, six of 15 have already been offered jobs in school administration in Ventura County. Three are in the Hueneme School District; one is in the Pleasant Valley School District; one is in Fillmore; and one is in Simi Valley.
Tim Rummel, Ph.D., Program Coordinator for the Master's in Educational Leadership, says he believes the success of the program lies in a mix of faculty expertise and lecturers from the educational community who are working with talented and motivated students.
"Exceptional educators are choosing our program and the program has a strong faculty of practicing school administrators who are providing outstanding preparation for school
Leadership," Rummel said.
Merilyn Buchanan, Ph.D., Interim Associate Vice President for Academic Affairs, and Director of the School of Education for the 2015-2016 academic year, will oversee the program's implementation and the launching of its first cohort in June of 2016.
About California State University Channel Islands
CSU Channel Islands (CI) is the only four-year, public university in Ventura County and is known for its interdisciplinary, multicultural and international perspectives, and its emphasis on experiential and service learning. CI's strong academic programs focus on business, sciences, liberal studies, teaching credentials, and innovative master's degrees. Students benefit from individual attention, up-to-date technology, and classroom instruction augmented by outstanding faculty research. CI has been designated by the U.S. Department of Education as a Hispanic-Serving Institution and is committed to serving students of all backgrounds from the region and beyond. Connect with and learn more about CI by visiting CI's Social Media.
The California State University (CSU) will reach a significant milestone of 3 million alumni during commencement in spring 2015 and has launched the world's largest yearbook. The Class of 3 Million online yearbook is an interactive platform where alumni can create a profile and connect with the millions of other alumni from the 23 CSU campuses across the state. Alumni who sign up for the yearbook will also be entered into a special contest to win one of three $10,000 scholarships for a current or future student, sponsored by Herff Jones. For more information about the yearbook and the Class of 3 Million, visit https://classof3million.calstate.edu/