CI Announces Sixth Annual Conference for Social Justice in Education
By Gazette Staff Writer — Tuesday, April 15th, 2014
"Cultivating Mentorship in School & Society" gathers educators, students and the public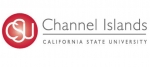 California State University Channel Islands
Camarillo, CA - CSU Channel Islands (CI) will host the Sixth Annual Conference for Social Justice in Education, Saturday, April 19, from 8 a.m. to 3 p.m. in the Grand Salon. The annual event brings together Ventura County teachers and learners for a day of discussion, sharing, planning and action to promote equal opportunities for learning in our schools and communities.
The conference is free and open to the public. Teachers, students, parents, administrators, counselors, youth advocates, activists, and paraprofessionals are encouraged to attend. Anyone interested in social justice in education or learning about it is welcomed. Lunch is provided for participants who register in advance. Participants should register in advance at http://education.csuci.edu/justice-conference/registration.htm.
This year's theme, "Cultivating Mentorship in Schools & Society," highlights the essential processes of networking, of building a common agenda, and of creating opportunities for collaborative impact to achieve social justice by and through education. The focus on mentoring is designed to broaden our perspectives on what education is, where it occurs – and how it can serve the goal of social justice. The conference features keynote speaker Maria Elena Plaza, Director of Certificated Human Resources & Public Relations for the Oxnard School District. Break-out sessions, which will be held in Del Norte Hall, will examine an array of issues relevant to our county and promise to be thought provoking. During lunch, participants will hear from a panel of community leaders who have facilitated change in the county through mentorship.
Free on-campus parking is provided. Once on campus, follow the directional signs to the designated parking lot. Free parking is also available at the Camarillo Metrolink Station/Lewis Road parking lot in Camarillo with bus service to and from the campus. Riders should board the CI Vista Bus to the campus; the cash-only fare is $1.25 each way. Buses arrive and depart from the Camarillo Metrolink Station every hour and half-hour, from 7:30 a.m. to 5 p.m. Saturday. For exact times, check the schedule at www.goventura.org.
For more information, visit http://education.csuci.edu/justice-conference or contact Kaia Tollefson, Project Vista Director at 805-437-3125 or kaia.tollefson@csuci.edu.
About California State University Channel Islands
CSU Channel Islands (CI) is the only four-year, public university in Ventura County and is known for its interdisciplinary, multicultural and international perspectives, and its emphasis on experiential and service learning. CI's strong academic programs focus on business, sciences, liberal studies, teaching credentials, and innovative master's degrees. Students benefit from individual attention, up-to-date technology, and classroom instruction augmented by outstanding faculty research. CI has been designated by the U.S. Department of Education as a Hispanic-Serving Institution and is committed to serving students of all backgrounds from the region and beyond. Connect with and learn more about CI by visiting CI's Social Media.