CI announces 'Seminars on Ethics, Culture & Biotechnology: Perspectives on the GMO Global Food Fight'
By Gazette Staff Writer — Tuesday, September 23rd, 2014
Public series examines biomedical and agricultural technologies from cultural and ethical perspectives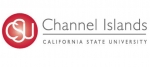 California State University Channel Islands
Camarillo, CA - CSU Channel Islands (CI) is pleased to announce "Seminars on Ethics, Culture & Biotechnology: Perspectives on the GMO Global Food Fight," a series of talks at local public libraries exploring the ethical, cultural and legal implications of new biomedical and agricultural technologies. Organized by CI faculty member and biotechnology law expert Panda Kroll in conjunction with DK Law Group, Ventura County libraries, Ventura County Bar Association, and CI, the seminars are free and open to the public. Attorneys pay a nominal fee to receive continuing education credits.
The series expands on last year's popular biotechnology law forums, co-hosted with the Ventura BioCenter, by focusing on the cultural, religious and psychological perspectives that influence the public's decision to embrace or reject advancements in biotechnology.
"Ventura County is the home base of several biotech companies, as well as a large community of farmers, both conventional and organic," Kroll said. "These seminars confront the 'Big Question' in biotechnology: 'Should we embrace or fear scientific advances?' The public debate on GMOs is a complex dance of politics and science that can be characterized as a conflict between scientific and humanistic culture. We hope that people on all sides of the issue will join us for lively and civil dialogue on controversial topics that affect our common future, in spite of diverging values."
Mark your calendars for these upcoming seminars at Ventura County libraries:
OMG, Here Come the GMOs
Tuesday, Sept. 30, 6:30 p.m., Camarillo Library Community Room, 4101 E. Las Posas Rd.
Biotechnology law expert Panda Kroll discusses disputes that have made recent headlines, including gene patents, farm wars and GMO labels. Kroll is a practicing attorney and adjunct faculty in biotechnology law and regulation for CI's Martin V. Smith School of Business & Economics and Chair of Ventura County Bar Association's Bioethics Section.
Culture, Food & Biotechnology - An Anthropological Perspective on the GMO Controversy
Saturday, Nov. 8, 3 p.m., Ojai Library, 111 E. Ojai Ave.
Join anthropologist Angela Kirwin, co-founder of Kirwin International Relief Foundation, for an exploration of cultural identity influences our views on food and biotechnology.
Mixing Species, Is it Kosher? Perspectives in Jewish Law - A Biblical Perspective on GMOs
Sunday, Nov. 9, 3 p.m., E.P. Foster Library, Ventura, 651 E. Main St.
Rabbi Elihu Gevirtz, co-spiritual leader of Zimrat Yah in Santa Barbara, examines biblical perspectives on biotechnology.
Our Innate Cognitive Biases - How Emotion and Tribalism Divide Us and How to Avoid Bias, Prejudice and Hype
Sunday, Nov. 16, 3 p.m., E.P. Foster Library, Ventura, 651 E. Main St.
Join Tom Krause, Ph.D. Psychology, for a look at the psychological perspectives shaping public opinions of biotechnology. Krause is a management consultant, founder and former Chairman of Behavioral Science Technology, an Ojai-based global consulting firm specializing in organizational culture and safety management.
What Do We Mean When We Talk About 'Nature'? - A Catholic Perspective
Saturday, Dec. 13, 3 p.m., Ojai Library, 111 E. Ojai Ave.
Join Karen Zedlick, Ph.D., Philosophy, and faculty member at Thomas Aquinas College in Santa Paula for an exploration of biotechnological advances from the Catholic perspective.
GMO Label Legislation and the Court of Public Opinion
Sunday, Dec. 14, 3 p.m., E.P. Foster Library, Ventura, 651 E. Main St.
Biotechnology law expert Panda Kroll takes a look at the influence of the public on GMO labeling.
For more information, contact Panda Kroll, Lecturer, CSU Channel Islands and Chair, VCBA Biotech Law Section at panda.kroll@csuci.edu or pk@dk4law.com.
About California State University Channel Islands
CSU Channel Islands (CI) is the only four-year, public university in Ventura County and is known for its interdisciplinary, multicultural and international perspectives, and its emphasis on experiential and service learning. CI's strong academic programs focus on business, sciences, liberal studies, teaching credentials, and innovative master's degrees. Students benefit from individual attention, up-to-date technology, and classroom instruction augmented by outstanding faculty research. CI has been designated by the U.S. Department of Education as a Hispanic-Serving Institution and is committed to serving students of all backgrounds from the region and beyond. Connect with and learn more about CI by visiting CI's Social Media.