CI's Student Affairs division earns national award for second year in a row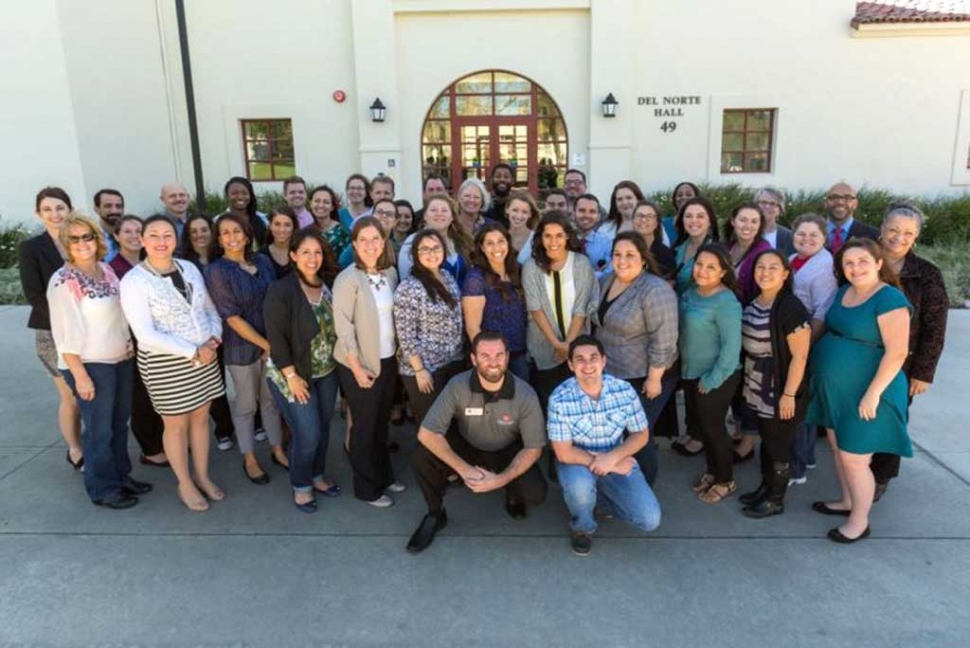 By Gazette Staff Writer — Wednesday, February 3rd, 2016
Excellent diversity, staffing practices and work environment are among the reasons CSU Channel Islands (CI)'s Division of Student Affairs has won a designation as one of the "Most Promising Places to Work in Student Affairs" for a second year in a row.
CI is one of 19 universities and colleges in the nation to earn the award from Diverse: Issues in Higher Education, in partnership with the Center for Higher Education Enterprise (CHEE) at Ohio State University and the American College Personnel Association (ACPA) College Student Educators International.
CI's Vice President for Student Affairs, Wm. Gregory Sawyer, Ph.D., said he is honored by the award and believes it is a tribute to the philosophy of the dedicated staff of the Division of Student Affairs.
"The aim of CI's Division of Student Affairs is to provide students with excellent needs-based programs and services that cultivate a diverse learning community where leadership, wellness, personal and civic responsibility are valued and embraced," he said. "At CI, it is our belief that the excellence of a University begins and ends with the well-being of its campus membership."
CHEE conducted the web-based study, which also explored areas such as family friendliness, salary/benefits and professional development opportunities, to name a few.
The national survey was first commissioned by ACPA and Diverse in 2011. CI was the only CSU on the 2016 list. The results of the 2016 survey will be published in the Feb. 25, 2016 edition of the magazine.
###
About California State University Channel Islands
CSU Channel Islands (CI) is the only four-year, public university in Ventura County and is known for its interdisciplinary, multicultural and international perspectives, and its emphasis on experiential and service learning. CI's strong academic programs focus on business, sciences, liberal studies, teaching credentials, and innovative master's degrees. Students benefit from individual attention, up-to-date technology, and classroom instruction augmented by outstanding faculty research. CI has been designated by the U.S. Department of Education as a Hispanic-Serving Institution and is committed to serving students of all backgrounds from the region and beyond. Connect with and learn more about CI by visiting CI's Social Media.