CI's MVS School of Business & Economics Presents Spring 2014 Speaker Series
By Gazette Staff Writer — Wednesday, January 15th, 2014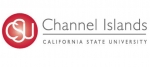 California State University Channel Islands
Camarillo, CA - The Martin V. Smith School of Business & Economics at CSU Channel Islands (CI) is pleased to announce its Spring 2014 Speaker Series, "Lessons from Successful Entrepreneurs and Executives." The presentations are free, open to the public by reservation, and include lunch. All events will be held from noon to 2 p.m. in Malibu Hall 100 on the CI campus. Please register at http://business.csuci.edu/events.
Dave Power, Founder of J.D. Power and Associates
Friday, Feb. 7, noon to 2 p.m. in Malibu Hall 100
Power is the legendary founder of the world's most successful global marketing research company. As the voice of the customer, J.D. Power provides companies with actionable insights and solutions by leveraging its unique customer satisfaction benchmarks. The firm began in auto-related projects and now covers hundreds of product areas, including cars, trucks, insurance, financial services, and a vast variety of consumer products.
Jason Spievak, CEO of Invoca
Friday, March 7, noon to 2 p.m. in Malibu Hall 100
Spievak is one of the founders of Invoca (formerly RingRevenue), a multimillion-dollar public company that provides enterprise inbound call marketing solutions. Formed in 2008 with support from leading venture capitalists (Upfront Ventures and Rincon Venture Partners), Invoca's cloud-based platform delivers complete campaign management, clear attribution, practical analytics and mobile optimization tools to create one easy-to-use solution for marketers.
Joe Schroeder, President/CEO of Ventura County Credit Union
Friday, May 2, noon to 2 p.m. in Malibu Hall 100
A graduate of the CSU (B.A. in Communications and MBA from Cal Poly Pomona), Schroeder leads the largest credit union headquartered in Ventura County – with six offices, 60,000 members and more than $600 million in assets. He currently serves as Vice Chair of the Board of FOOD Share, a nonprofit organization fighting hunger in Ventura County. In 2013, the California and Nevada Credit Union League recognized his two decades of leadership with its Unsung Hero Award.
The Spring 2014 Speaker Series is sponsored by the Business Advisory Council of the MVS School of Business & Economics.
Complimentary campus parking will be available for all events. Once on campus, follow signs to the designated lot.
For more information, visit http://business.csuci.edu/events, or contact Merissa Stith, Events Coordinator, at 805-437-8548 or merissa.stith@csuci.edu.
About California State University Channel Islands
CSU Channel Islands (CI) is the only four-year, public university in Ventura County and is known for its interdisciplinary, multicultural and international perspectives, and its emphasis on experiential and service learning. CI's strong academic programs focus on business, sciences, liberal studies, teaching credentials, and innovative master's degrees. Students benefit from individual attention, up-to-date technology, and classroom instruction augmented by outstanding faculty research. CI has been designated by the U.S. Department of Education as a Hispanic-Serving Institution and is committed to serving students of all backgrounds from the region and beyond. Connect with and learn more about CI by visiting CI's Social Media.