CI's MVS School of Business & Economics announces next speaker for Fall 2014 series
By Gazette Staff Writer — Monday, October 13th, 2014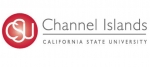 California State University Channel Islands
Camarillo, CA - The Martin V. Smith School of Business & Economics at CSU Channel Islands (CI) will host the next speakers for its Fall 2014 Speaker Series, "Contemporary Topics in Media and Entertainment." The presentations are free, open to the public by reservation, and include lunch. All events will be held from noon to 2 p.m. in Malibu Hall 100 on the CI campus. Please register at business.csuci.edu/events.
Marty Albertson, Chairman of the Board, Guitar Center, Inc.
Friday, Oct. 17, noon to 2 p.m. in Malibu Hall 100
Marty Albertson joined Guitar Center as a salesperson and rose through the ranks in various positions of increasing responsibility, serving as Advertising Director, National Sales Manager, and VP of Sales and Marketing, to name a few. In 2004, he became Chairman of the Board
and CEO. Though he retired as CEO in 2010, he remains a non-executive Chairman of
the Board.
Kelsey Timmerman, Author of "Where Am I Eating?" and "Where Am I Wearing?"
Friday, Nov. 21, noon to 2 p.m. in Malibu Hall 100
Fueled by passion and curiosity, author/speaker Kelsey Timmerman tells the story of the
items we often take for granted and how they connect us to the world as global and
local citizens. His latest book, "Where Am I Eating?" (2013), confronts slavery in
the Ivory Coast cocoa industry and explores Fair Trade coffee farming in Colombia,
as he uncovers the realities of the global food industry that is supporting our
"all-American" diet. In his first book, "Where Am I Wearing?" (2nd Edition, 2012), he traveled the world from Asia to Latin America to find out where his clothes came from and tell the stories of the people who made them.
The Fall 2014 Speaker Series is presented and sponsored by the Business Advisory Council of the Martin V. Smith School of Business & Economics and by Mission Wealth. Complimentary campus parking will be available for all events. Once on campus, follow signs to the designated lot.
For more information or to register, visit business.csuci.edu/events or contact jennifer.iden@csuci.edu.
About California State University Channel Islands
CSU Channel Islands (CI) is the only four-year, public university in Ventura County and is known for its interdisciplinary, multicultural and international perspectives, and its emphasis on experiential and service learning. CI's strong academic programs focus on business, sciences, liberal studies, teaching credentials, and innovative master's degrees. Students benefit from individual attention, up-to-date technology, and classroom instruction augmented by outstanding faculty research. CI has been designated by the U.S. Department of Education as a Hispanic-Serving Institution and is committed to serving students of all backgrounds from the region and beyond. Connect with and learn more about CI by visiting CI's Social Media.