CI's Broome Library to hold Children's Reading Celebration and Young Author's Fair
By Gazette Staff Writer — Tuesday, March 25th, 2014
Free celebration of reading and writing will feature "Why Do I Have to Make My Bed?" author Wade Bradford, storytelling, books by Ventura County K-12 students, crafts, reader's theater, open mic sessions, and more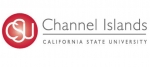 California State University Channel Islands
Camarillo, CA - CSU Channel Islands (CI) invites children, families, teachers and community members to the Ninth Annual Children's Reading Celebration and the 37th Annual Young Authors' Fair on Saturday, April 5, from 10 a.m. to 1 p.m., at the John Spoor Broome Library.
The annual event coordinated by the John Spoor Broome Library brings together a celebrated children's author with Ventura County children and their families for stories, crafts, creative writing, the Young Author's Fair, reader's theater, and other fun activities that celebrate reading and writing. The program is sponsored by the John Spoor Broome Library, Ventura County Reading Association (VCRA), Target Foundation, the CI English Program, CI Mortar Board, and the Ventura County Office of Education.
Headlining this year's event is Wade Bradford, author of the critically acclaimed picture book, "Why Do I Have to Make My Bed? Or, A History of Messy Rooms," published in 2011 by Tricycle Press/Random House. In a starred review, "Publishers Weekly" said of the book: "This book deserves a place on the shelves next to the Magic School Bus series." An English instructor at Moorpark College, Bradford has written more than 25 plays, including "CSI: Neverland," "Promedy," and "Tomorrow's Wish," and developed numerous fun educational plays and materials for teachers, parents and students.
Children and their families will be able to meet the author and receive a free autographed book, while supplies last (one per family). This gift is funded by an early childhood literacy grant from the Target Foundation.
Hundreds of books written and illustrated by K-12 students throughout Ventura County will be on display and available for children to read. Any child whose school participates in the Ventura County Reading Association's Young Authors' Fair is eligible to write a book and have his or her teacher enter it to be displayed and read at the Reading Celebration.
The day will also feature hands-on participation in crafts and other activities. Children will be able to listen to stories and create watercolor bookmarks with CI students enrolled in Claudia Reder's English 212 course, Introduction to Children's Literature. A craft area, creative writing station, and open-mic session where children can share their own stories will be hosted by students in CI's Mortar Board National Honor Society Four Pillars chapter.
New this year, children in grades 4 and up will be able to bring stories to life before an audience in "Reader's Theater." This live performance event is developed and hosted by CI students in Mary Adler's English 477 course, Adolescent Literature.
All children must be accompanied by an adult. Public admission and parking are free. Once on campus, follow the directional signs to the designated parking lot.
For more event details and to RSVP, visit http://go.csuci.edu/children, or contact Janet Pinkley at janet.pinkley@csuci.edu or 805-437-3217. For additional information about VCRA's Young Authors' Fair, visit http://vcrareading.org/young-authors-faire.htm. Learn more about featured author Wade Bradford at http://www.wadebradford.com.
About California State University Channel Islands
CSU Channel Islands (CI) is the only four-year, public university in Ventura County and is known for its interdisciplinary, multicultural and international perspectives, and its emphasis on experiential and service learning. CI's strong academic programs focus on business, sciences, liberal studies, teaching credentials, and innovative master's degrees. Students benefit from individual attention, up-to-date technology, and classroom instruction augmented by outstanding faculty research. CI has been designated by the U.S. Department of Education as a Hispanic-Serving Institution and is committed to serving students of all backgrounds from the region and beyond. Connect with and learn more about CI by visiting CI's Social Media.