Cal Lutheran event focuses on technology
By Gazette Staff Writer — Monday, October 6th, 2014
Forum brings students and business leaders together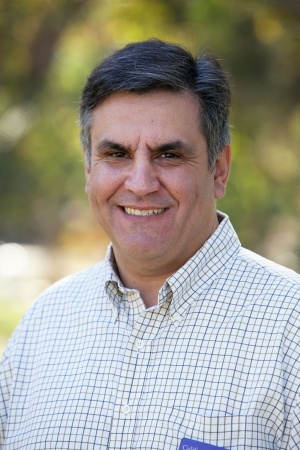 Panel Moderator Michael Panesis
THOUSAND OAKS, CA - California Lutheran University students will connect with business leaders over dinner and discussions at the 2014 Mathews Leadership Forum on Wednesday, Oct. 22.
The event will be held from 5:45 to 9 p.m. in Lundring Events Center on the Thousand Oaks campus.
Round-table and panel discussions will focus on the theme of "Career Development: Technology's Impact on Employees and Employers." Participants will talk about the skills employers look for to foster innovation and address future technical needs and the best way to educate a workforce for jobs that don't currently exist.
To begin the evening, students will be matched with business and community leaders and university faculty and staff for round-table discussions. The format helps build relationships between students and employers and provide mentoring opportunities.
Dinner and a panel discussion will follow. The panelists will be MBA alumnus Anthony Aker, the co-founder and vice president of Westlake Village-based technology company Tranzologic; Ventura County Chief Information Officer Mike Pettit; and Catharine Reznicek, educational technology specialist at the Ventura County Office of Education. Michael Panesis, the new executive director of the Center for Entrepreneurship at Cal Lutheran, will moderate.
The panelists and other business and community leaders will facilitate the round-table discussions. The facilitators will include Cal Lutheran alumnus Austin Aker, co-founder and chief operating officer of medical technology company NexGenic; Dr. Matteo Dinolfo of UCLA Health; Dianne McKay, vice president of operations for Mustang Marketing; and Tracy Noonan, attorney for the city of Thousand Oaks.
Cal Lutheran revived the forum in 2012 after a six-year hiatus. Former university President Mark Mathews started the event as a classroom seminar in 1970. Keynote speakers have included Kinkos founder Paul J. Orfalea, The Body Shop International founder Anita Roddick and the late UCLA basketball coach John Wooden.
The Cal Lutheran Community Leaders Association and UCLA Health are presenting the event. John A. Short III of UBS Financial Services Inc. is the chair. Sponsors include the Area Housing Authority of the County of Ventura, the Pacific Coast Business Times, University Village Thousand Oaks and Wells Fargo.
Business leaders are invited to attend. Tickets are $55. Sponsorships are also available. Reservations can be made at callutheran.edu/cla. For more information, contact the University Relations office at 805-493-3151.