Beginning Teacher Support and Assessment (BTSA) Gala
By Anonymous — Thursday, May 22nd, 2008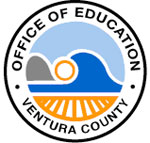 Ventura County Office of Education
Ventura County's Beginning Teacher Support and Assessment (BTSA) Consortium will host its annual Induction Graduation Ceremony to honor the county's more than 300 beginning teachers who have participated in the BTSA/IC program. This event will be held on Tuesday, May 20, 2008, from 5:30 to 7:30 p.m., at the Ronald Reagan Presidential Library in Simi Valley. Invitees include legislators, school board members, community leaders, district and school site administrators, beginning teachers, and their support providers.
Guest speakers include Dr. Pamela Davis, Director of the Family Medicine Residency Program at Northridge Hospital Medical Center and Assistant Clinical Professor at UCLA Medical Center. She will speak on "Celebrating Professional Excellence and Technical Competency". Also, one of the program's graduating teachers, Jackie Powell, will read her own creation, a humorous and thoughtful piece drawn from her experiences as a teacher last year entitled, "Interaction Overload".
The Celebration is being held under the auspices of the Ventura County Office of Education, Teacher Support Services, Dr. Paula Lovo, Executive Director.