Art meets science in a CI student exhibition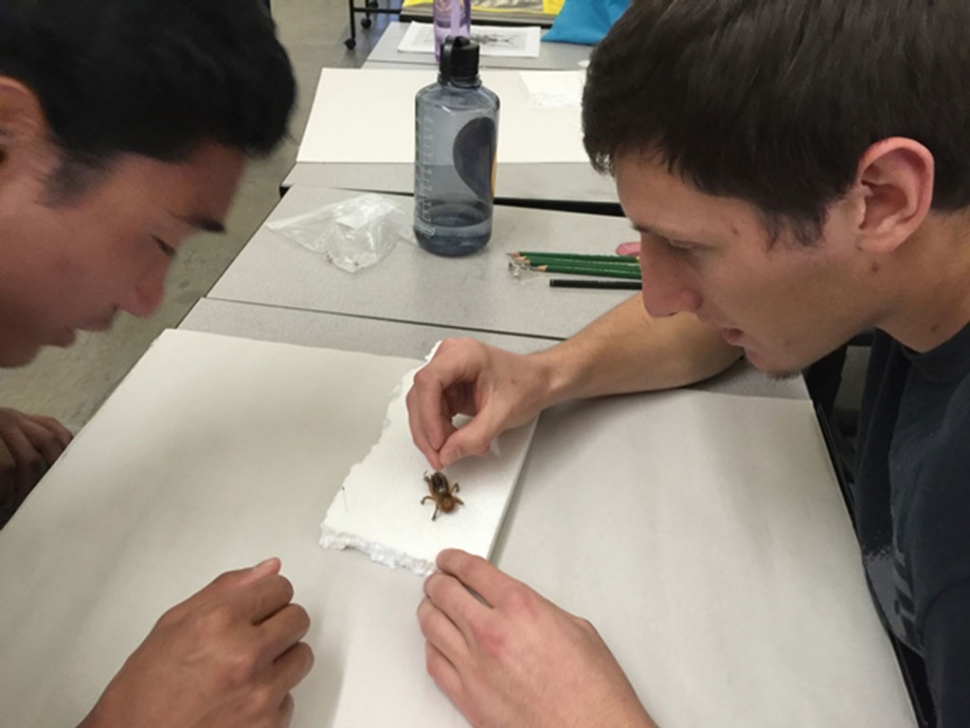 By Gazette Staff Writer — Tuesday, March 3rd, 2015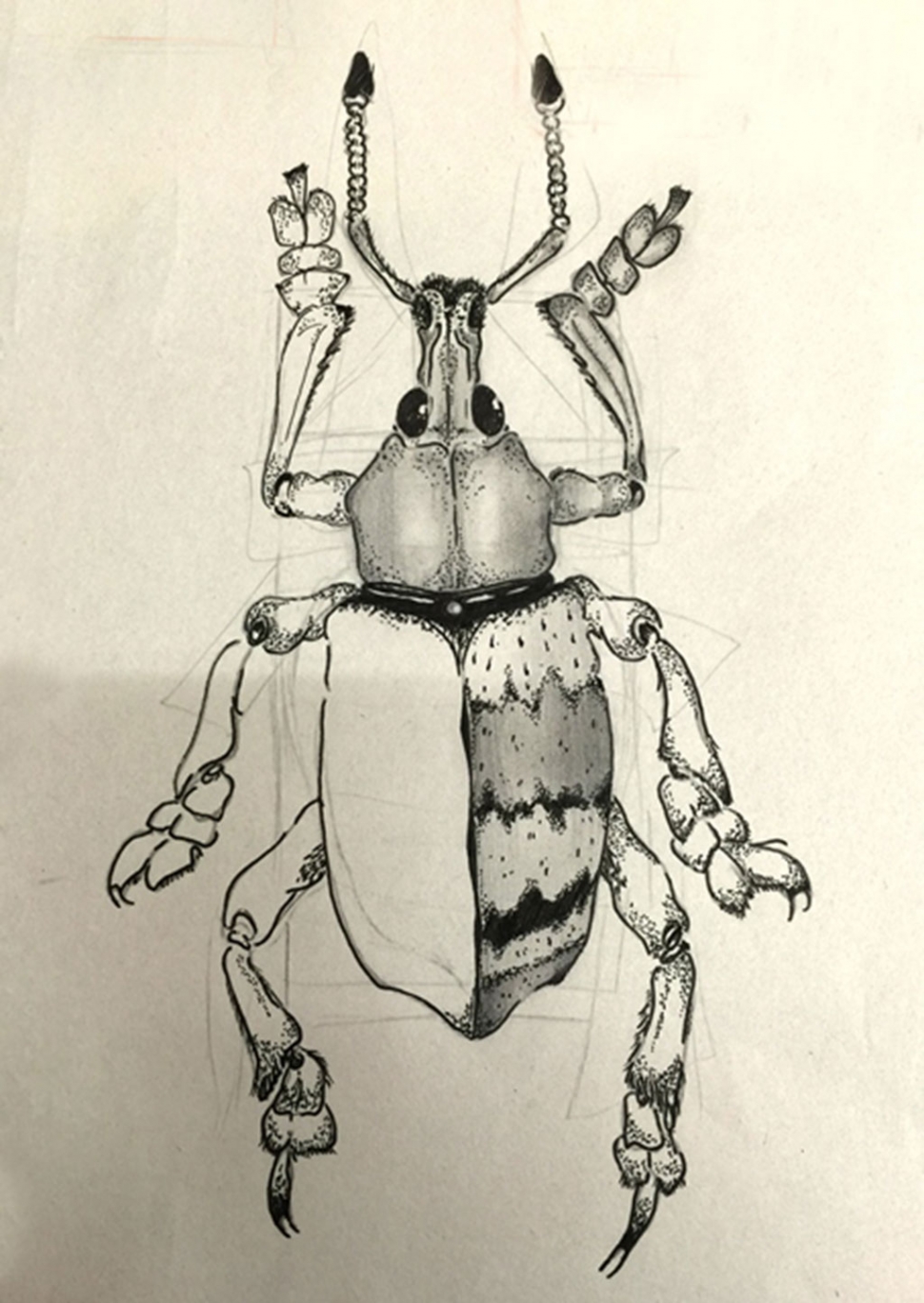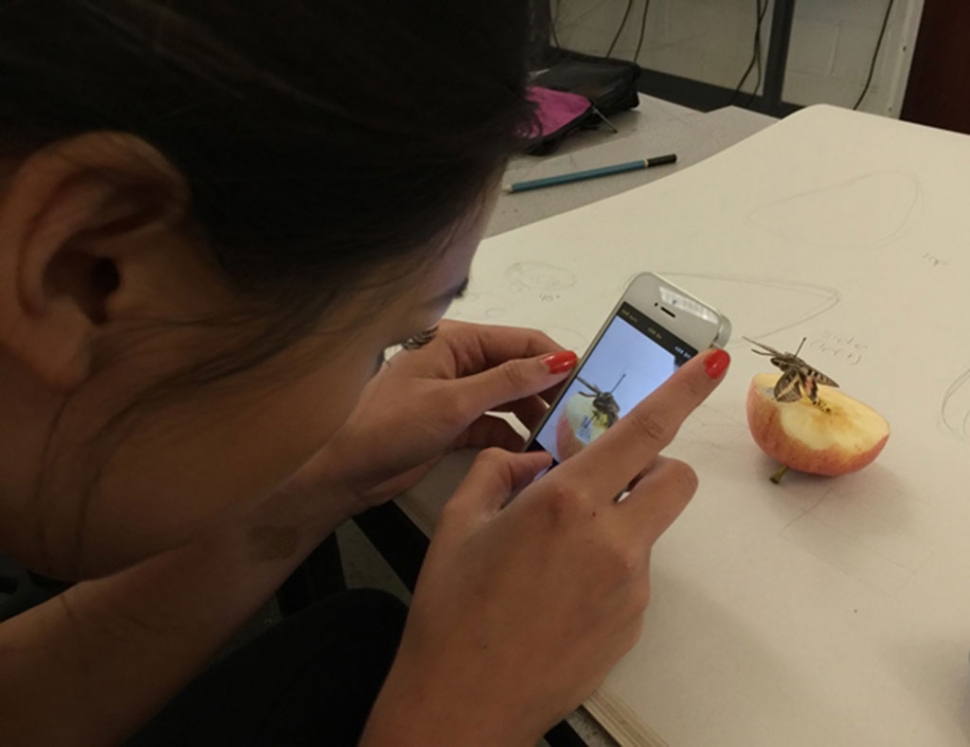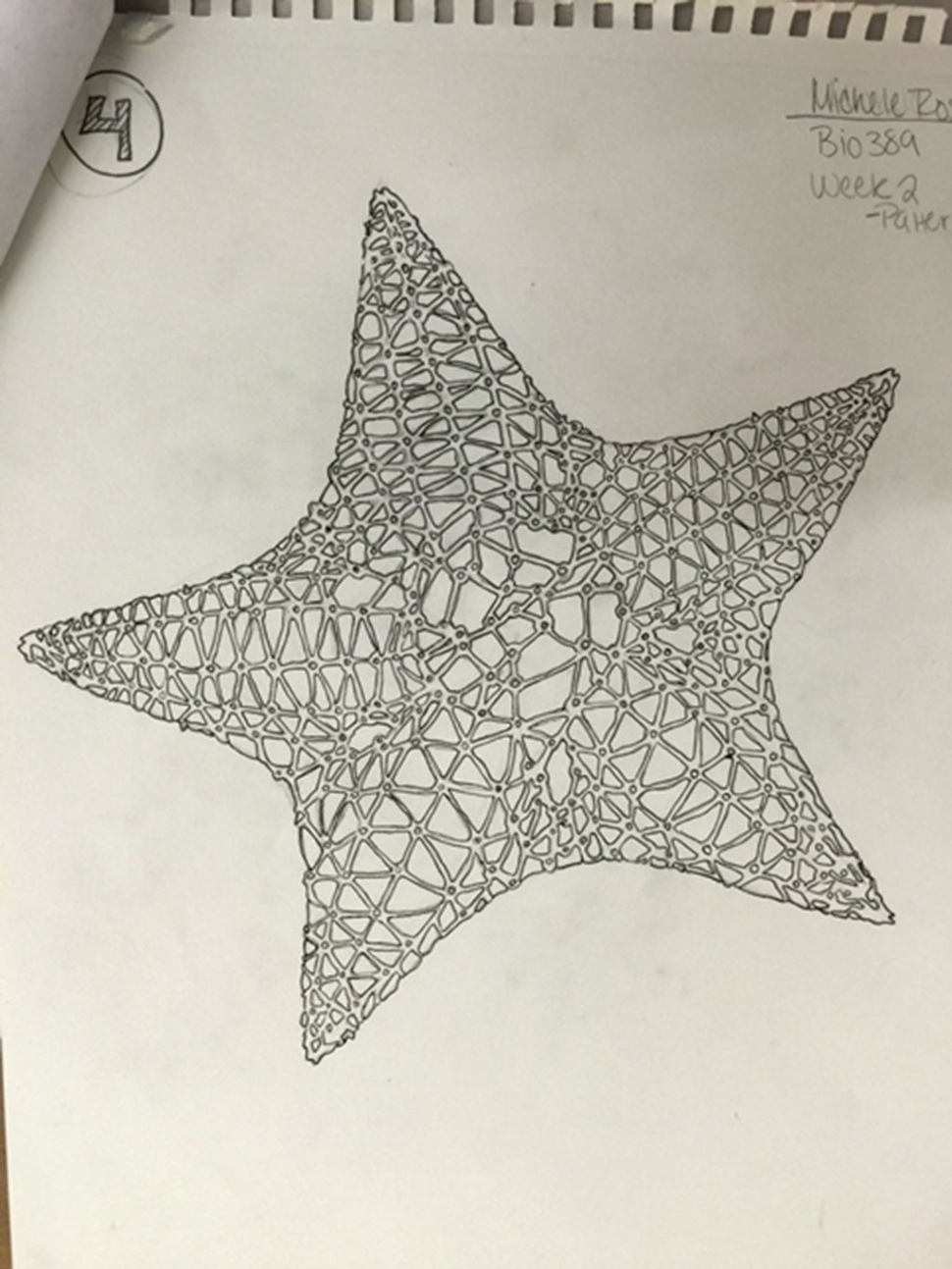 Camarillo, CA - CSU Channel Islands (CI) junior Patricia Ferrer was among the biology majors who stepped out of their comfort zone to take "Science of Art and Art of Science" this semester.
"I was really, really nervous," Ferrer said. "I had a lot of anxiety going into the class. The only art class I took before this one was a ceramics class in high school."
Taught by Professor of Art Liz King, and Assistant Professor of Biology Erich Fleming, the interdisciplinary class was designed to instruct students simultaneously in both art and science.
Biology students like Ferrer surprised themselves by finding out they had more art talent than they realized. Art students also pushed their boundaries by learning biology as they sketched and painted.
Illustrations and watercolors created by students in this year and last year's class are on display March 2 through March 26 at the Palm Gallery at 92 Palm Drive in Old Town Camarillo.
Gallery hours for "The Art of Science Exhibition" are 10 a.m. to 4 p.m. Monday through Friday with the closing reception on March 26 from 6 to 8 p.m. at the Palm Gallery.
King and Fleming taught the first course last year to about 15 students. This year, 24 signed up—the majority of them biology students.
King and Fleming took the students to the outermost reaches of campus to collect various insects, which the students studied and drew while learning about each part of each insect.
"The students observed bugs in front of magnifiers and measured them to understand the traits and characteristics of the bugs and then they drew them," King said.
The process was designed to teach students that art and science have a lot in common.
"The great thing about art and science is they both revolve around one thing: observation," Fleming said. "You can't be a good scientist without good observational skills and you can't be a good artist without good observational skills."
About California State University Channel Islands
CSU Channel Islands (CI) is the only four-year, public university in Ventura County and is known for its interdisciplinary, multicultural and international perspectives, and its emphasis on experiential and service learning. CI's strong academic programs focus on business, sciences, liberal studies, teaching credentials, and innovative master's degrees. Students benefit from individual attention, up-to-date technology, and classroom instruction augmented by outstanding faculty research. CI has been designated by the U.S. Department of Education as a Hispanic-Serving Institution and is committed to serving students of all backgrounds from the region and beyond. Connect with and learn more about CI by visiting CI's Social Media.
The California State University (CSU) will reach a significant milestone of 3 million alumni during commencement in spring 2015 and has launched the world's largest yearbook. The Class of 3 Million online yearbook is an interactive platform where alumni can create a profile and connect with the millions of other alumni from the 23 CSU campuses across the state. Alumni who sign up for the yearbook will also be entered into a special contest to win one of three $10,000 scholarships for a current or future student, sponsored by Herff Jones. For more information about the yearbook and the Class of 3 Million, visit https://classof3million.calstate.edu/