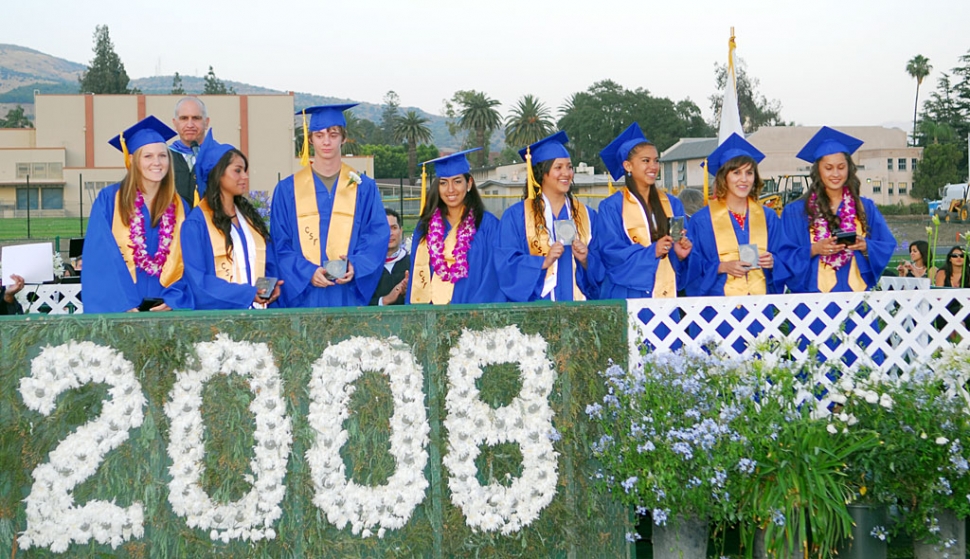 Pictured above are the 2008 Valedictorians (l-r) Ashley Grande, Mariana Barajas, Shaun Stehly, Dora Servin, Laura Orozco, Christina Amezcua, and Angelica Serna, Saludatorian Kassaundra Sandoval.
By Anonymous — Wednesday, June 18th, 2008
Celebration was hear all around town last Thursday.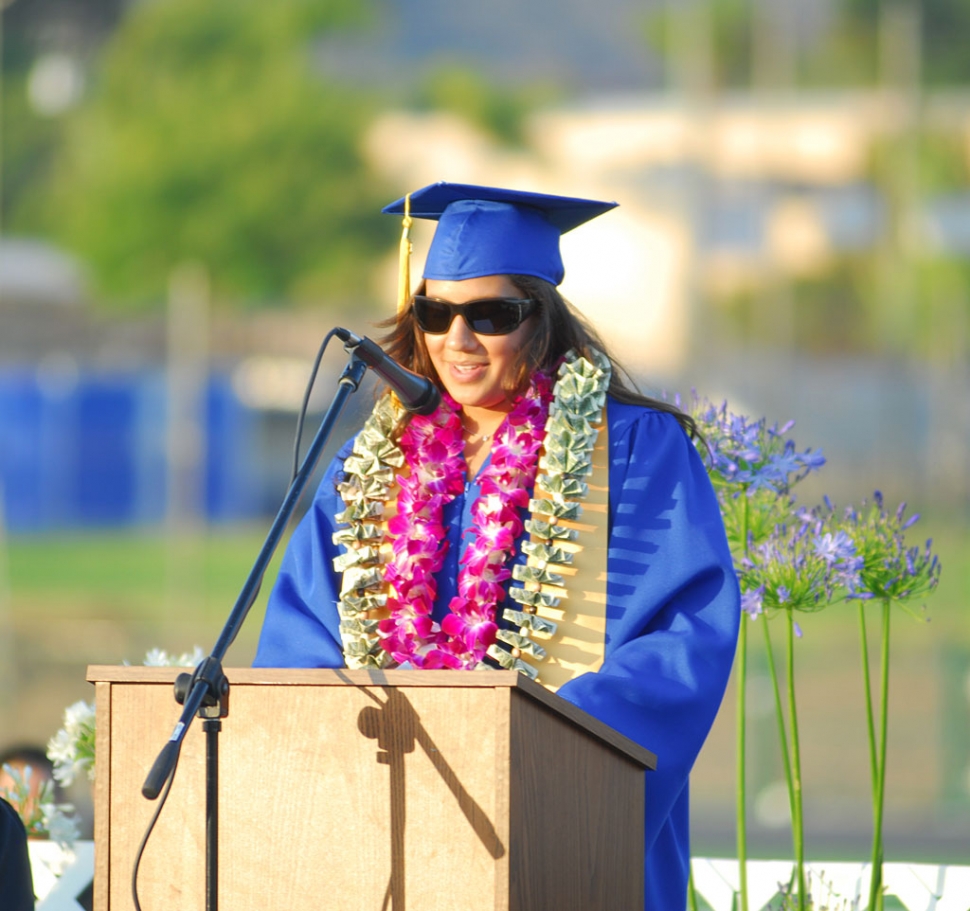 Briana Rojo read her speech "life is full of what - ifs" to the Class of 2008 during graduation last Thrusday.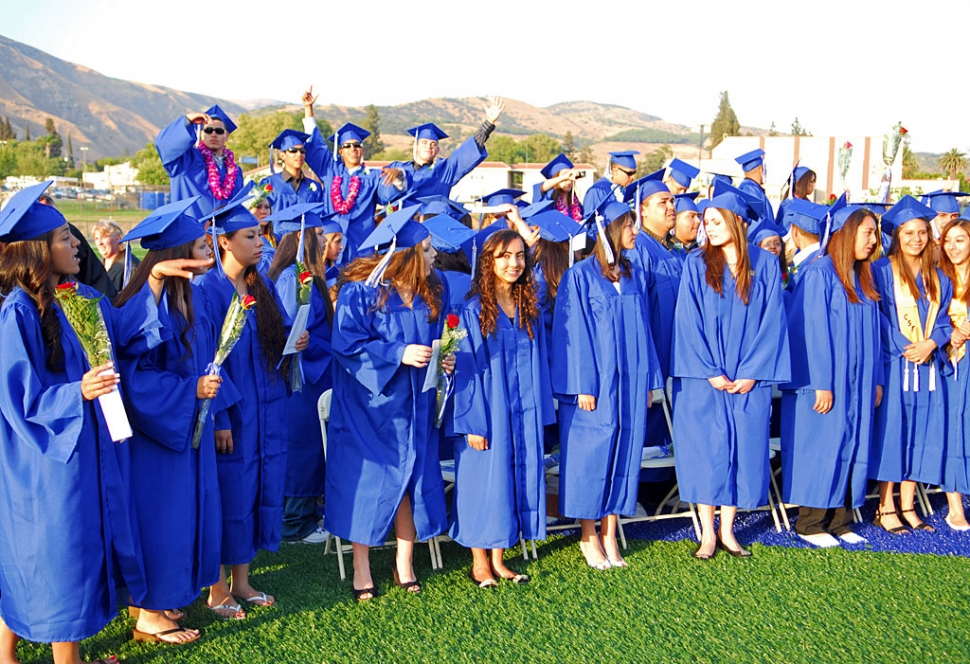 Graduates celebrated during the ceremony.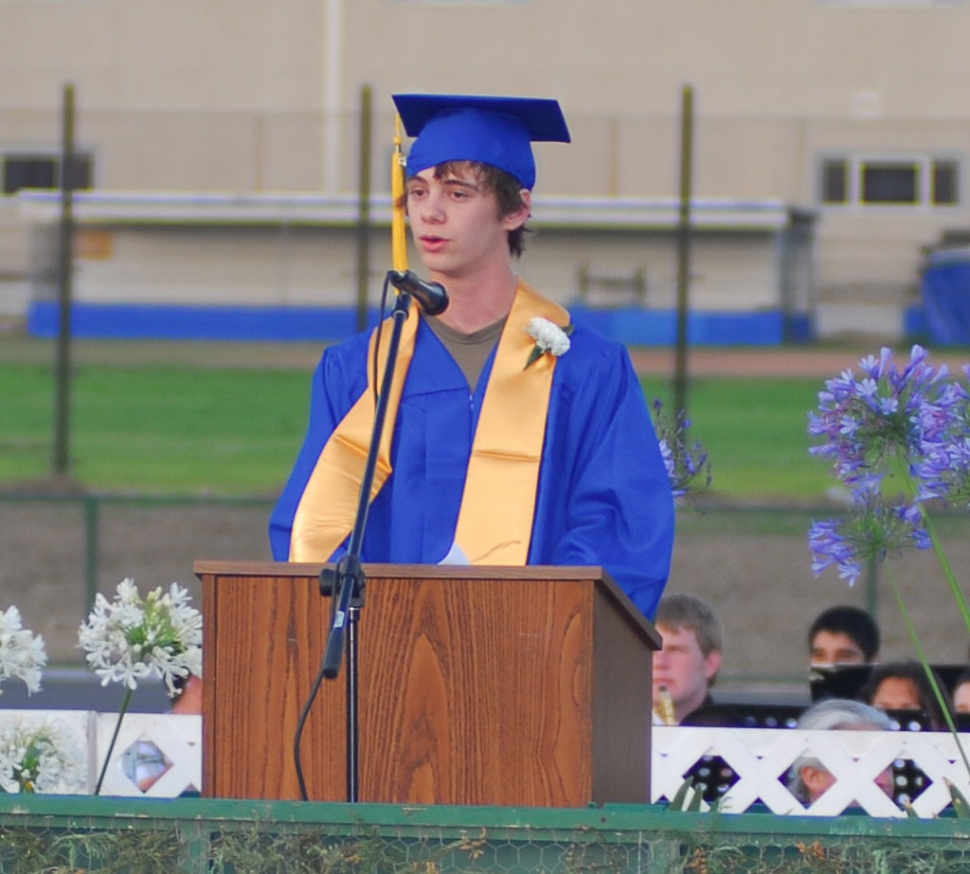 Valedictorian Shaun Stehly read a personal message to the crowd and his class entitled "Choices, Nietzche, and a Homeless Guy."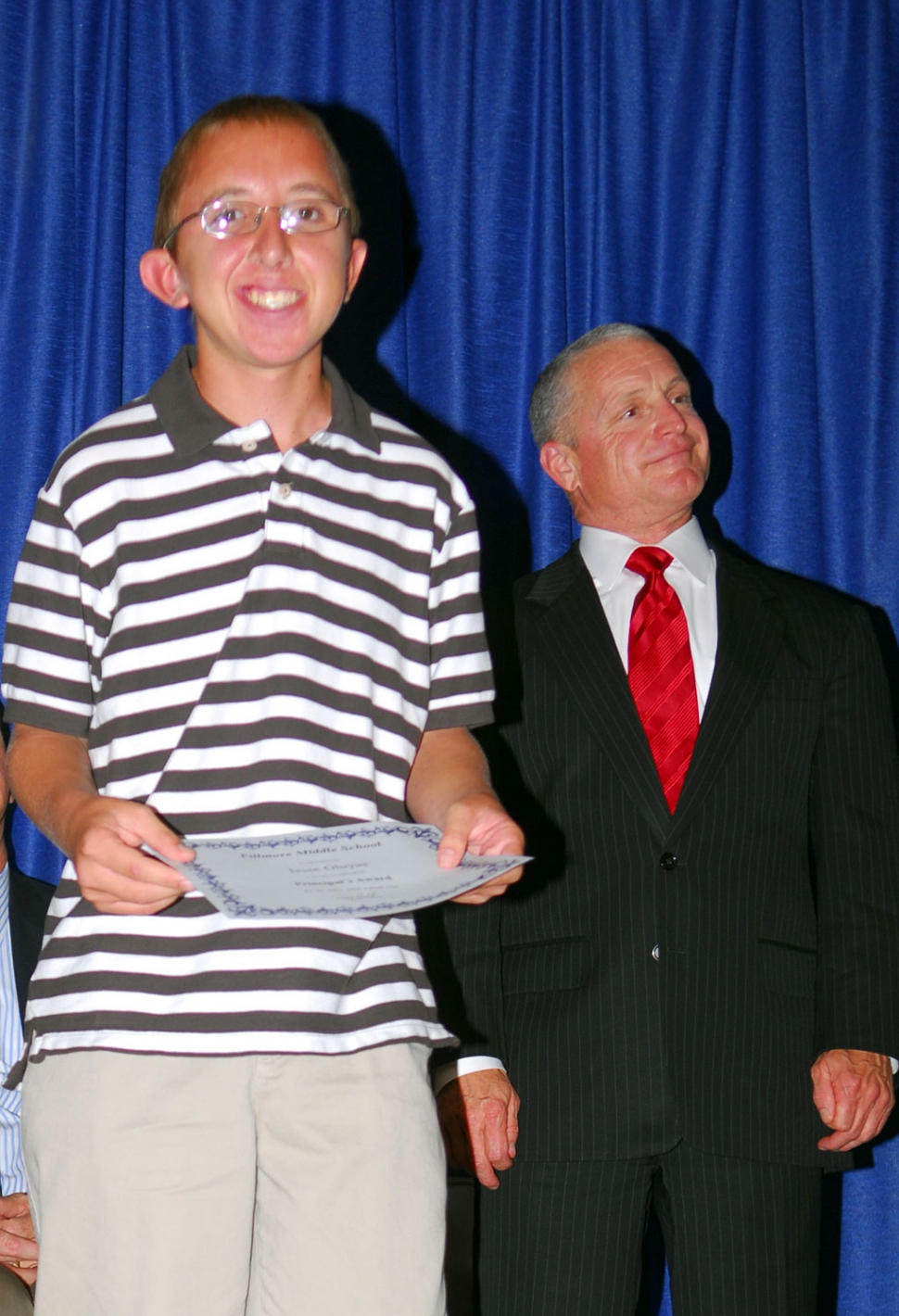 Jesse Gluyas received the Principals Award at Fillmore Middle School.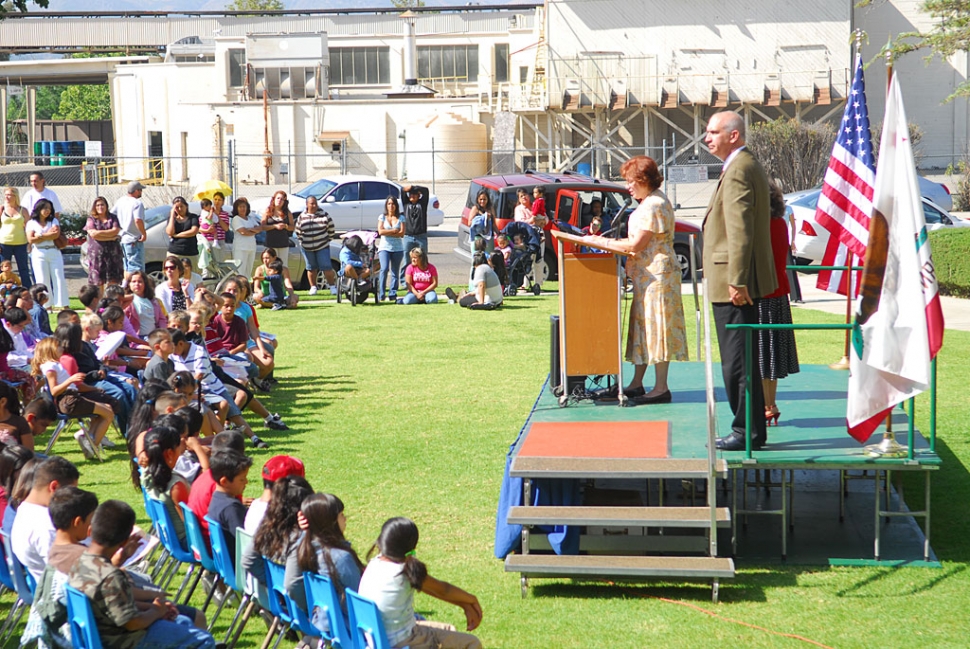 Sespe School held their graduation and awards ceremony last Wednesday for the 5th graders going on to middle school.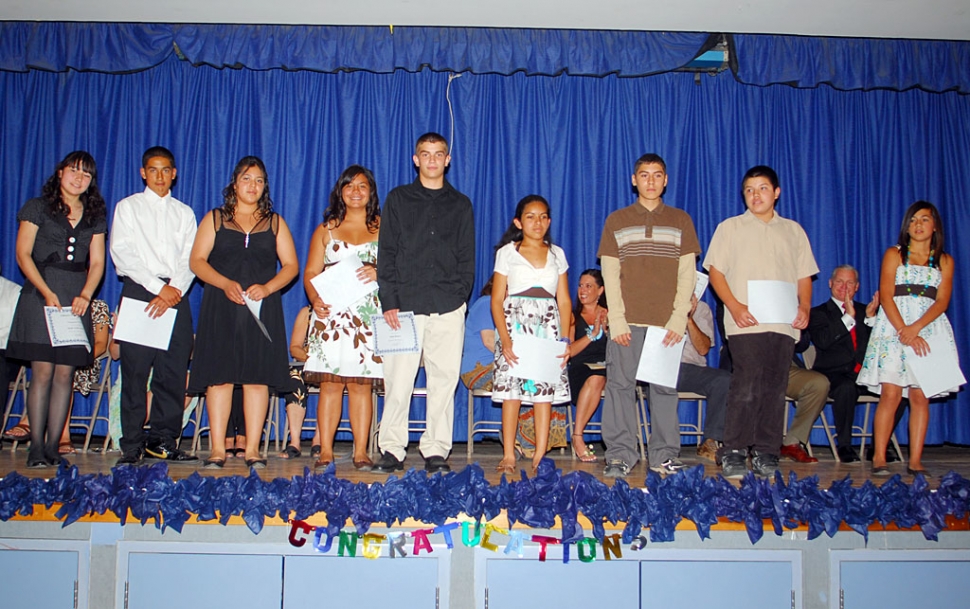 Fillmore Middle School held their graduation ceremony last Thursday. Students pictured above received "Math Awards" given by Mr. Fisher.