"Spirit of Giving" Canned Food Drive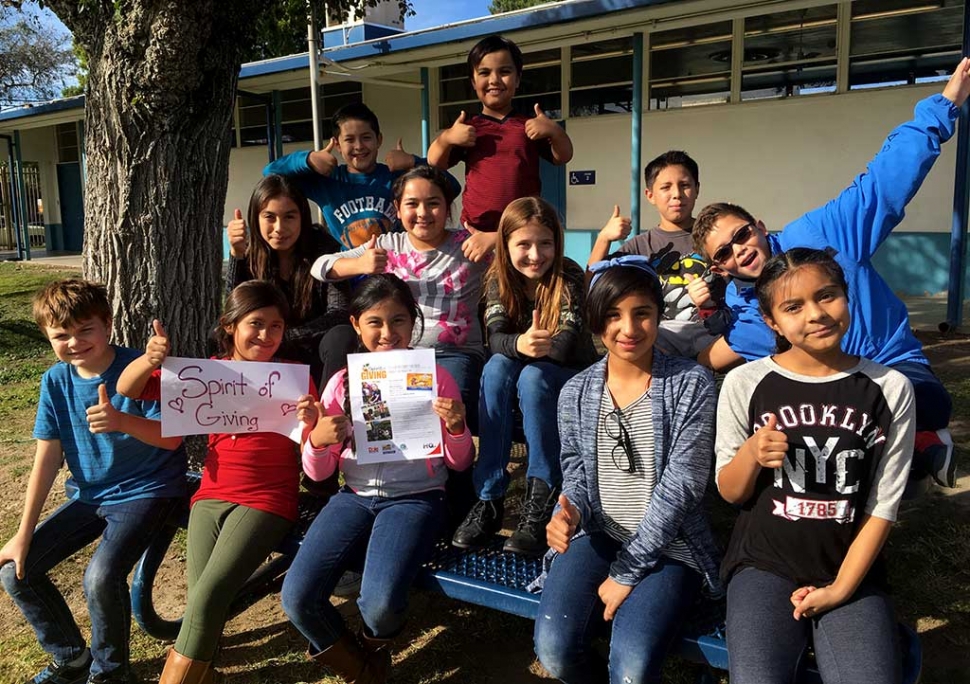 San Cayetano ASB Students are ready to kick off their "Spirit of Giving" Canned Food Drive.
By Tricia Gradias — Wednesday, November 30th, 2016
San Cayetano ASB students visited each class on Monday, November 28th to help kick off our Spirit of Giving Canned Food Drive. ASB student leaders spoke to the students about helping the hungry of Ventura County by donating canned foods and other nonperishable food items such as canned soups, canned or dried fruit, canned vegetables, dried beans, rice and cereal, peanut butter, Jelly, pasta and rice.
Dole Packaged Foods is celebrating their 2017 Rose Parade® float, SPIRIT OF HAWAII by partnering with FOOD Share (a Feeding America partner) to sponsor a food drive to promote the SPIRIT OF GIVING.
Over 300 schools throughout Ventura County are invited to participate.
Each participating school will receive a brightly colored, FOOD Share labeled collection bin that will be placed in a designated location so food items* can be dropped off beginning November 28th.
The food drive will conclude on December 14th.
The six elementary schools that collect the most pounds of food during the food drive will each be awarded a Project Learning Garden from Dole Packaged Foods and the Captain Planet Foundation in partnership with FOOD Share.
Families and community members may drop off donations at the San Cayetano Office.