"Science of the Impossible" magician Jason Latimer to perform at STEMtastic! Awards Event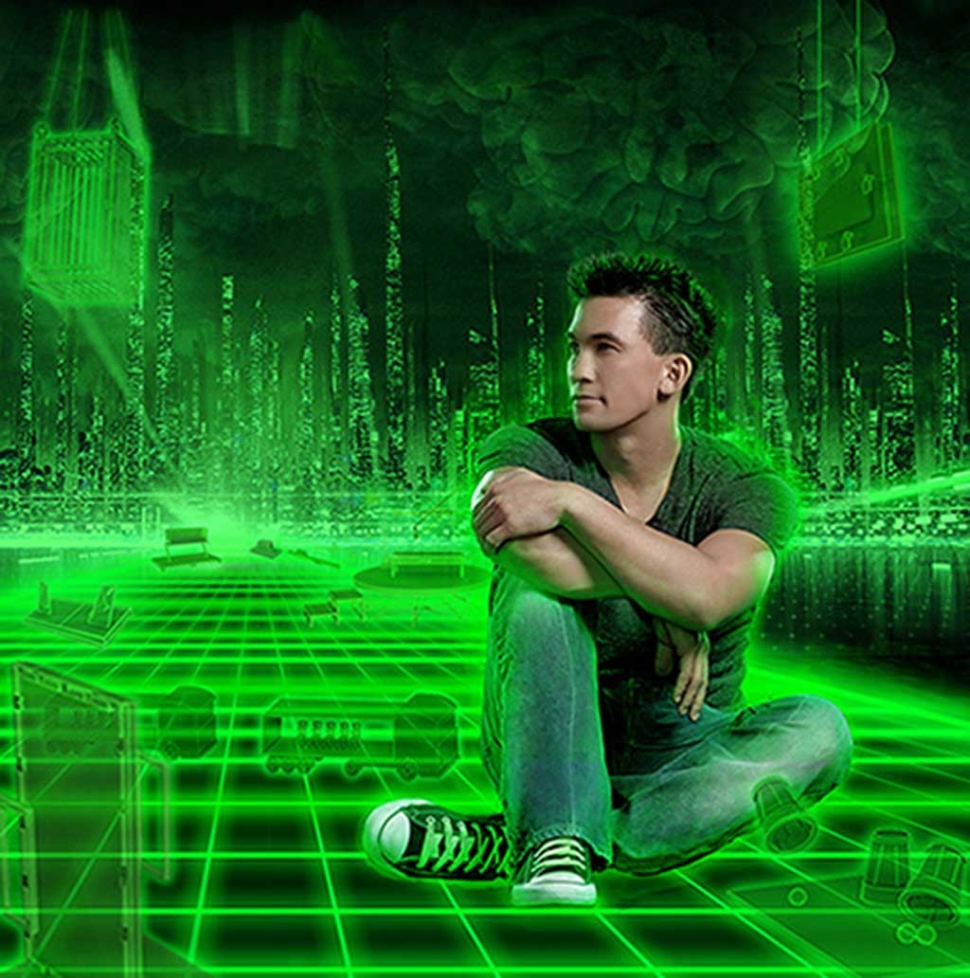 By Gazette Staff Writer — Wednesday, October 11th, 2017
World-renowned science magician Jason Latimer will give one of his hallmark "Science of the Impossible" presentations during the second annual STEM-tastic! awards ceremony on Tuesday, Oct. 17 in Oxnard.
Sponsored by the Ventura County STEM Network, STEM-tastic will take place from 4 to 6:30 p.m. in the Oxnard College Performing Arts Center at 4000 S. Rose Ave. in Oxnard.
Schools, businesses, non-profits, military weapon centers, and other Ventura County organizations with STEM (science technology engineering math) programs will be recognized at the STEM-tastic! celebration.
"There are so many amazing STEM programs in our county," said VC STEM Director Phil Hampton, Ph.D., a Chemistry Professor and Interim Director of Educational Partnerships at CSU Channel Islands (CSUCI). "This event really gives us a chance to shine a light on these programs and say 'Hey, you can do this too!'"
Latimer, who is the third American in history to receive magic's highest honor, the "Grand Prix World Champion of Magic," combines science with hands-on interactive experiments designed to pique a child's interest in physics, chemistry, psychology, mathematics and other sciences.
Designed to inspire wonder and curiosity, Latimer's show involves such illusions as levitation, invisibility, mind control, shaping water, bending light and many other "super powers."
VC STEM is a leadership hub for area companies, universities, government agencies, parks, schools, museums and other local organizations working to enhance STEM education for students around Ventura County.
The highlight of the STEMtastic! event will be the awards ceremony. Individuals who have been key champions of high-quality STEM learning will receive STEM Champion awards. STEM Radicals awards will also be given to individuals who have had a broad impact and sustained effort at enhancing STEM education in Ventura County.
The coveted awards of the evening will be the Golden Gear Awards, which will go this year to a total of twelve educational settings that have exhibited high-quality STEM programming including elementary school, middle school, early childhood, and informal education/ after school programs.
Ever since its launch in 2014, the network led by CSUCI has been expanding and earning national recognition.
In 2015, VC STEM was one of 27 networks to be named a "STEM Ecosystem," which means a mix of schools, nonprofits, businesses, and higher education in the community are committed to encouraging high-quality STEM education.
And just this month, Hampton and Regan Bynder, Program Resource Director for Child Development, Inc. in Oxnard, were selected as two of 22 fellows in the inaugural class of LEAD STEM, a new national leadership development program designed to arm individuals with high level skills to help shape the future of STEM education in the U.S.
LEAD STEM fellows will invest the next nine months in extensive training and education in such things as fundraising, policy change, sustainability, relationship-building and leadership.
VC STEM was made possible by $275,000 in grant funding awarded between 2014 and 2017 by the Amgen Foundation, the charitable arm of the Thousand Oaks biotechnology company.
To register for STEMtastic! or to get information about the VC STEM network, visit http://www.vcstem.org/.
About California State University Channel Islands
CSU Channel Islands (CSUCI) is the only four-year, public university in Ventura County and is known for its interdisciplinary, multicultural and international perspectives, and its emphasis on experiential and service learning. CSUCI's strong academic programs focus on business, sciences, liberal studies, teaching credentials, and innovative master's degrees. Students benefit from individual attention, up-to-date technology, and classroom instruction augmented by outstanding faculty research. CSUCI has been designated by the U.S. Department of Education as a Hispanic-Serving Institution and is committed to serving students of all backgrounds from the region and beyond. Connect with and learn more by visiting CSUCI's Social Media.