"Roads Less Traveled" FHS Annual Art Show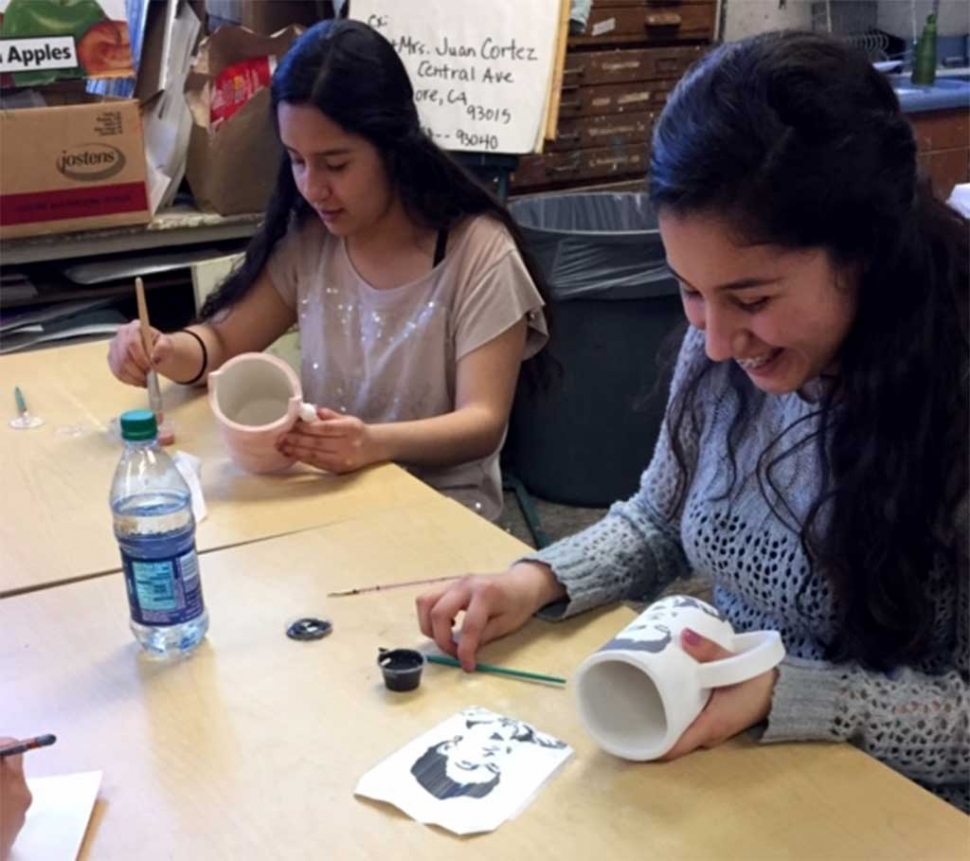 Fatima and Daniela Castillo working on glazing their mugs in Ceramics class in preparation for the annual arts show.
By Gazette Staff Writer — Wednesday, March 15th, 2017
March 30, 2017
Submitted By Rosalind Mitzenmacher.
The Fillmore High School Arts Show "Roads Less Traveled" will be held on Thursday March 30th from 6-7:30 p.m. at the Memorial Building.